Early this morning, the Mississippi Attorney General's Office, Mississippi Gaming Commission and the Mississippi State Auditor's Office joined Special Olympics of Mississippi (SOMS) athletes for the annual 'Law Enforcement Torch Run' as it passed through Jackson.
The Law Enforcement Torch Run—coordinated by the Special Olympics of Mississippi—unites officers from law enforcement agencies and corrections departments across the state in an effort to raise funds and awareness for the SOMS with law enforcement officials carrying the 'Flame of Hope' across the state.
The event in the capital city was one of several 'torch runs' across the state that began on Monday and will culminate on the Gulf Coast with the lighting of the cauldron at Keesler Air Force Base on Friday, which officially opens the Special Olympics Summer Games.
This morning's run began at the Gaming Commission's Office and ended on the steps of the Capitol building.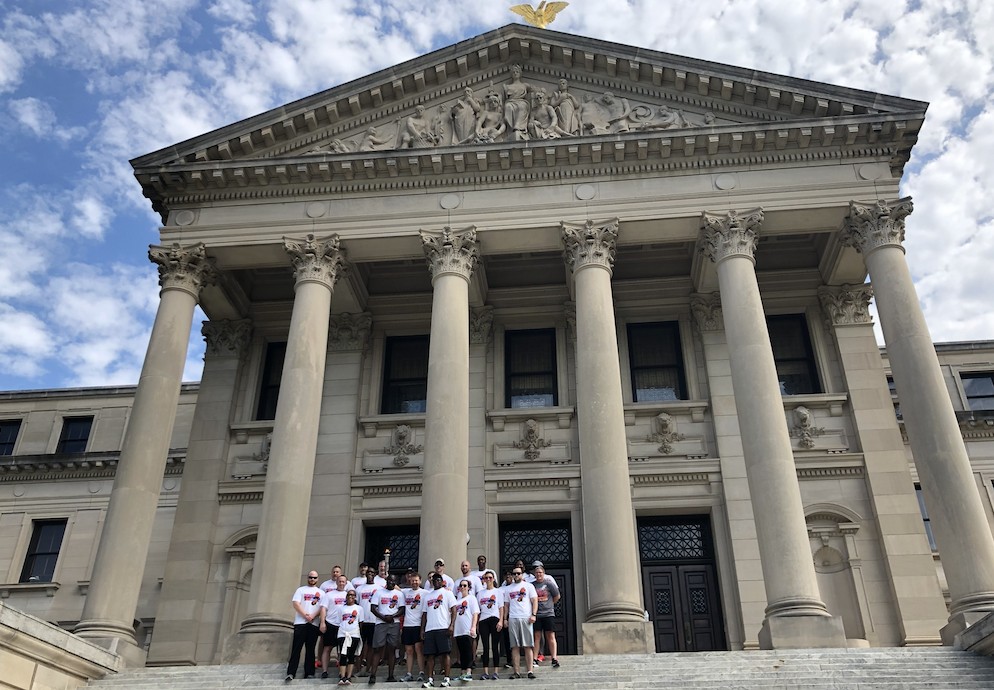 The Executive Director of the SOMS, Monica Daniels, said that the run furthers their goal of promoting inclusion.
"When you look around and see all of the people, and you see the athletes talking to the officers, it's a very nice way to introduce to the community that people with intellectual disabilities do not need to self-segregate and we do not need to segregate them from the community. We can all benefit from being together and being with one another," Daniels said.
Josh Fulgham, an agent with the Gaming Commission, said that as a parent of an autistic child, he recognizes the importance of the annual event.
"Getting all of these state agencies and people together to participate in a run that benefits these great kids is everything to me," Fulgham said. "It shows that this state cares about its Special Olympic athletes.
Erin Showath, a Special Olympic athlete, helped deliver the torch to the Capitol steps, and she led the runners in the organization's motto.
"Let me win. But if I cannot win, let me be brave in the attempt."
The Special Olympics, which will feature over 1,000 athletes, will begin on Friday, but rain is in the forecast.
Stay up to date with all of Mississippi's latest news by signing up for our free newsletter here. 
Copyright 2023 SuperTalk Mississippi Media. All rights reserved.