BLUE SPRINGS – Toyota celebrated 10 years in Mississippi on Thursday April, 13 and are now rolling out the welcome mat at the Blue Springs manufacturing facility. 
Sean Suggs, vice president of manufacturing for Toyota Mississippi, said this is an opportunity to tell the story of the quality work Mississippi team members put forth daily. "This investment will allow us to build an interactive visitor and training center that will spotlight the Corolla's rise to the best‐selling car in the world, as well as delve into the history of Toyota and our Blue Springs facility. It represents a continued commitment to our team members and the Northeast Mississippi community."
Guests to the facility will see the Toyota Production System at work. Crews are expected to  begin construction on the 15,000 square foot visitor and interactive training center in late 2018. It is expected to take close to a year. However, visitors don't have to wait as long. Toyota Mississippi plans to offer tours on May 1, 2017 that will be available Tuesdays and Thursdays at 9:00 a.m., 11:30 a.m. and 1:30 p.m. The tours can accommodate up to 12 people, and reservations are required.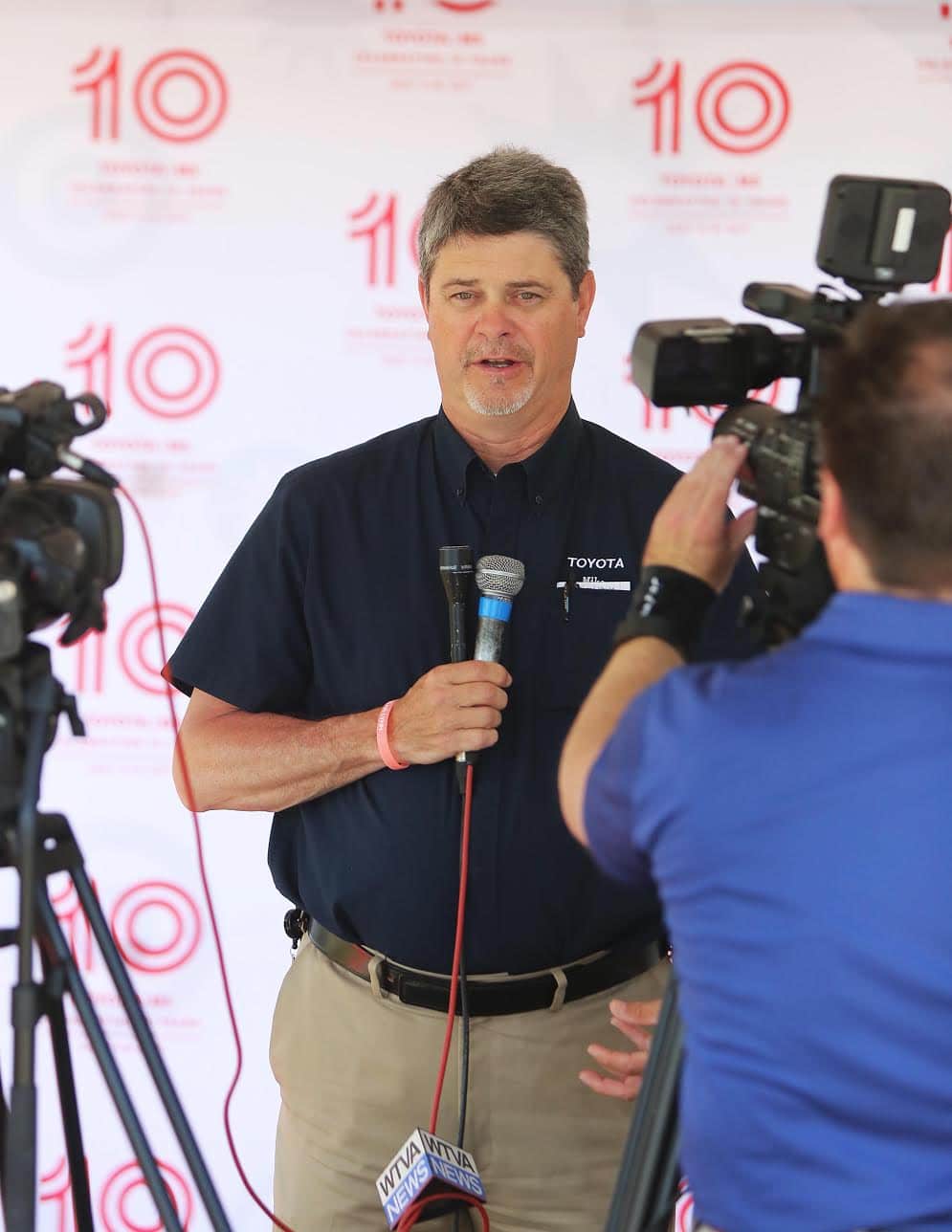 Toyota Mississippi President Akitoshi Ichino said continued investment in the plant is a testament to the dedication of team members. "They are proud to produce high‐quality vehicles, safely, every day. It's their hard work that keeps our plant competitive."
Ground was broken on the 1,700‐acre Northeast Mississippi site in April 2007. Later this year, the 1-millionth Corolla will roll off the line at the 2‐million square foot facility.
"The addition of a visitor and interactive training center demonstrates Toyota's commitment to growing the region's economy through new investment while highlighting the plant and its skilled workforce," Gov. Phil Bryant said. "Since announcing it would locate this state‐of‐the‐art facility in Mississippi, Toyota has continued to place our state and thriving automotive industry on the global stage. The new visitor and training center will allow people from around the world to witness first‐hand the numerous reasons the world's best‐selling vehicle is made right here in Mississippi."
Toyota also announced donations totaling $350,000 during the anniversary celebration. The contributions focus on investing in the next generation through programs for STEM and family literacy.
 A $175,000 gift was given to the National Center for Families Learning (NCFL) to establish a Toyota Family Learning program in Tupelo. It is being implemented at three Family Resource Center of Northeast Mississippi sites. Research shows the model elevates the parent and the child through two‐generation literacy, providing parents with workforce and life skills, and, improving educational outcomes for students throughout their academic career.
Toyota has partnered with NCFL for 26 years, investing more than $46 million in the organization's two‐generation literacy model. In that time, Toyota Family Literacy programs have touched the lives of more than 2 million families at nearly 300 sites in 57 communities and in 32 states.
The Toyota USA Foundation also donated $175,000 to Mississippi BEST (Boosting Engineering Science and Technology) Robotics at Mississippi State University. The program exposes middle and high school students to the engineering‐design process. The students participate in a six‐ week robot‐building program where they design, build and present their creation during a business and marketing competition. Toyota Mississippi has worked with local schools over the past six years to increase participation in the program by students and mentors.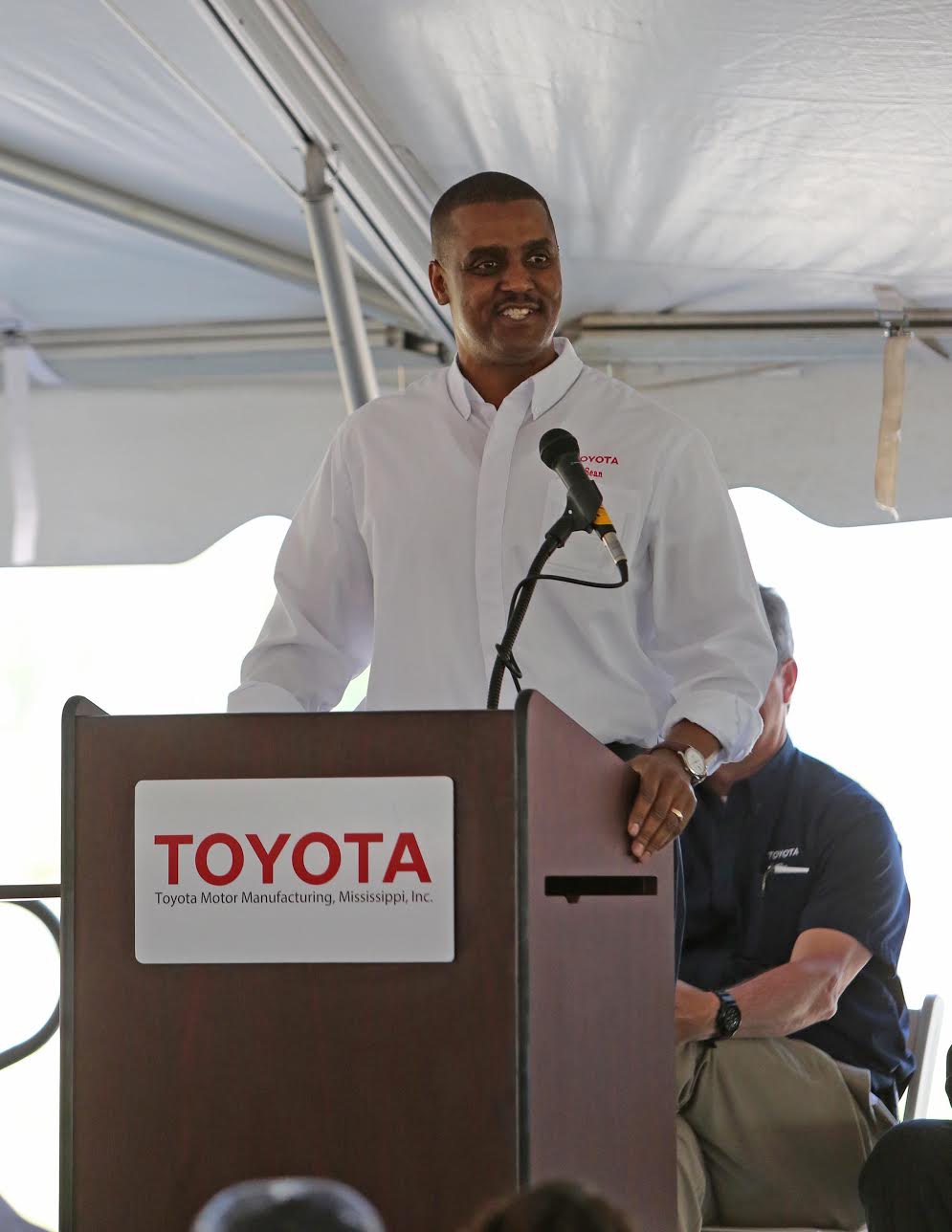 The donation is the largest ever made to Mississippi BEST Robotics, highlighting Toyota's commitment to investing in programs that encourage students to participate in a STEM fields.
Toyota Mississippi will continue to celebrate its 10‐year anniversary throughout the year with a culminating free community concert in November.