JACKSON- Thursday at the Capitol building Toyota presented a check to the Mississippi Department of Archives and History for the 2 Mississippi Museums project. 
There to receive the $750,000 donation was a slew of lawmakers including Gov. Phil Bryant and Speaker of the House Philip Gunn.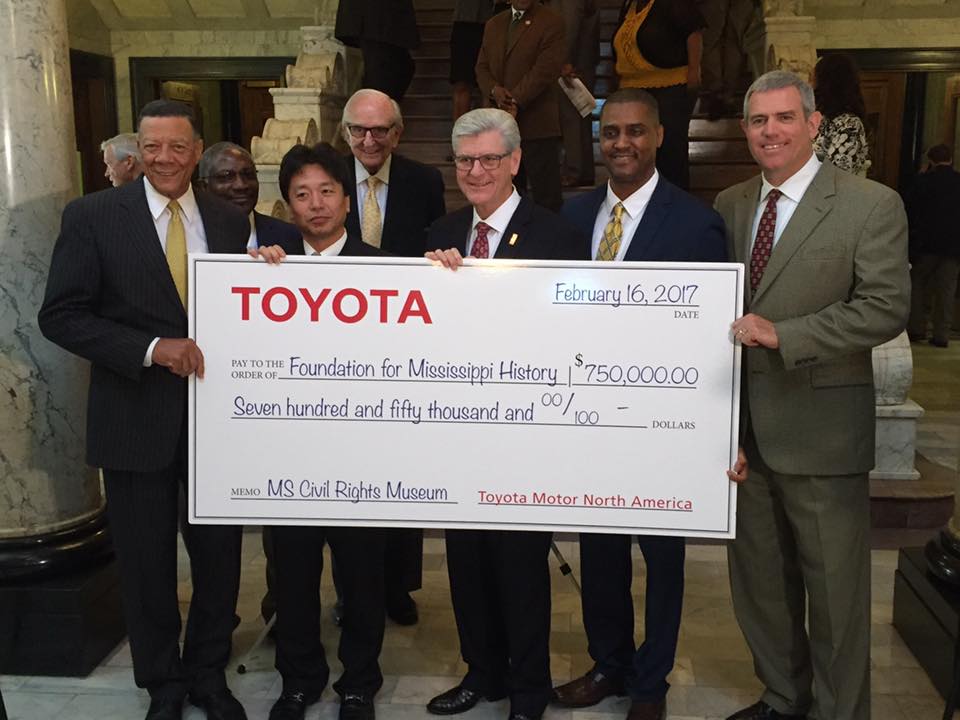 The money will go to help fund the Museum of Mississippi History and Mississippi Civil Rights Museum currently under construction in the Capitol City.
The museums are scheduled to be opened in December 2017 in collaboration with the states bicentennial celebration.