President Donald Trump hosted 'Make America Great Again' rallies today in Tupelo and Biloxi to campaign for Republican Senator Cindy Hyde-Smith before tomorrow's senate runoff election between Hyde-Smith and Democrat Senate Candidate Mike Espy.
President Trump and Hyde-Smith were joined by U.S. Senator Roger Wicker, U.S. Representative Trent Kelly and Governor Phil Byrant. Hyde-Smith was appointed by Governor Bryant in wake of Thad Cochran's retirement and was endorsed by President Trump in August.
The rally came after Hyde-Smith received public backlash for comments made to supporters about a public hanging and voter suppression. Her opponent, Espy, recently came under fire for saying that he only accepted a portion of funds from an African Dictator, currently on trial for crimes against humanity, but documents have been found that say otherwise.
President Trump started by saying that Hyde-Smith is great on tax cuts, tough on the border, loves our military, loves our veterans, always supports our tremendous judicial nominees and voted yes on Brett Kanavaugh.
He also stated that Espy opposed to Justice Kavanaugh, supported one of the largest tax increases in American history, cosponsored legislation that provides late term abortion on demand, backed a total government take over of health care and even sponsored legislation to provide free, tax payer funded healthcare to illegal aliens.
"I'm sure you love paying for that," said Trump. "Also at stake in tomorrow's election is your medicare benefits. Democrats want to raid the medicare to fund socialism. It's very simple whats going on."
He said that Espy would rather protect illegal aliens than the people that live in Mississippi and Mississippi workers.
"It just can't work that way," said Trump. "We want to be nice and we all have a big heart but it can't work that way because it doesn't work. No matter where you go in the world, that doesn't work."
Hyde-Smith said this campaign is not about her, it's about her supporters.
"It's about the people of Mississippi and what you believe in," said Hyde-Smith. "Lower taxes, less government, less regulations, supporting our veterans, supporting our military, supporting our law enforcement and standing up for pro-life issues. It is about defending the second amendment rights every single day."
She stated that she has already worked very hard for Mississippians and stood up for them, and will continue to stand up for the conservative values of Mississippi.
"I'm honored to have President Trump's endorsement and Governor Phil Bryant's endorsement, but the endorsement that's most important to me is your vote tomorrow, your endorsement," said Hyde-Smith. "Remind everybody to go vote tomorrow because I will stand for your conservative values and that is what's on the ballot tomorrow."
The first rally was at the Tupelo Regional Airport and the second rally was at the Mississippi Coast Coliseum in Biloxi.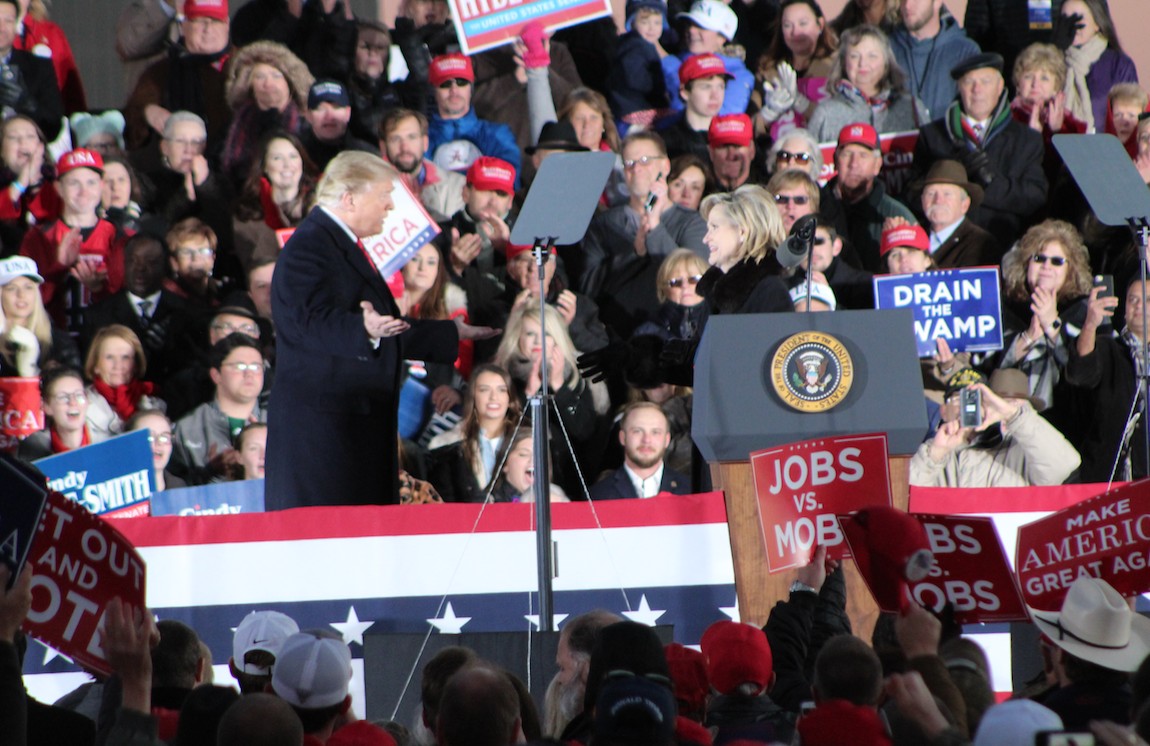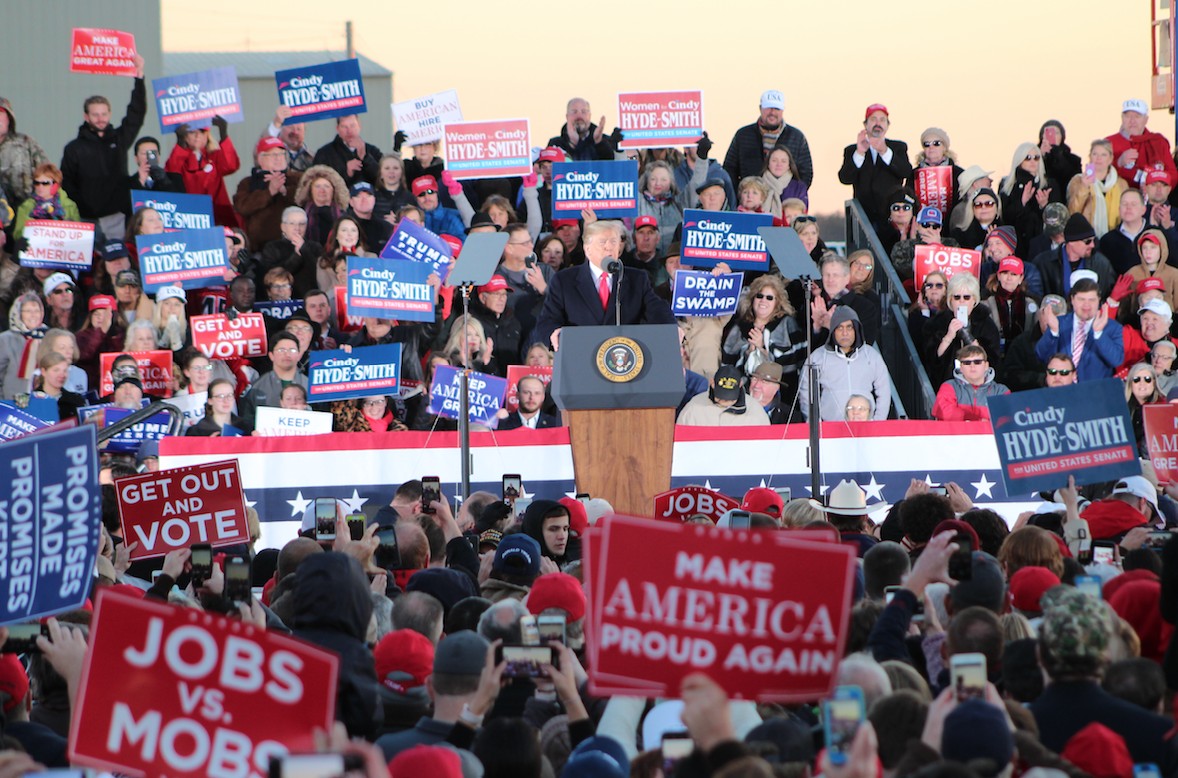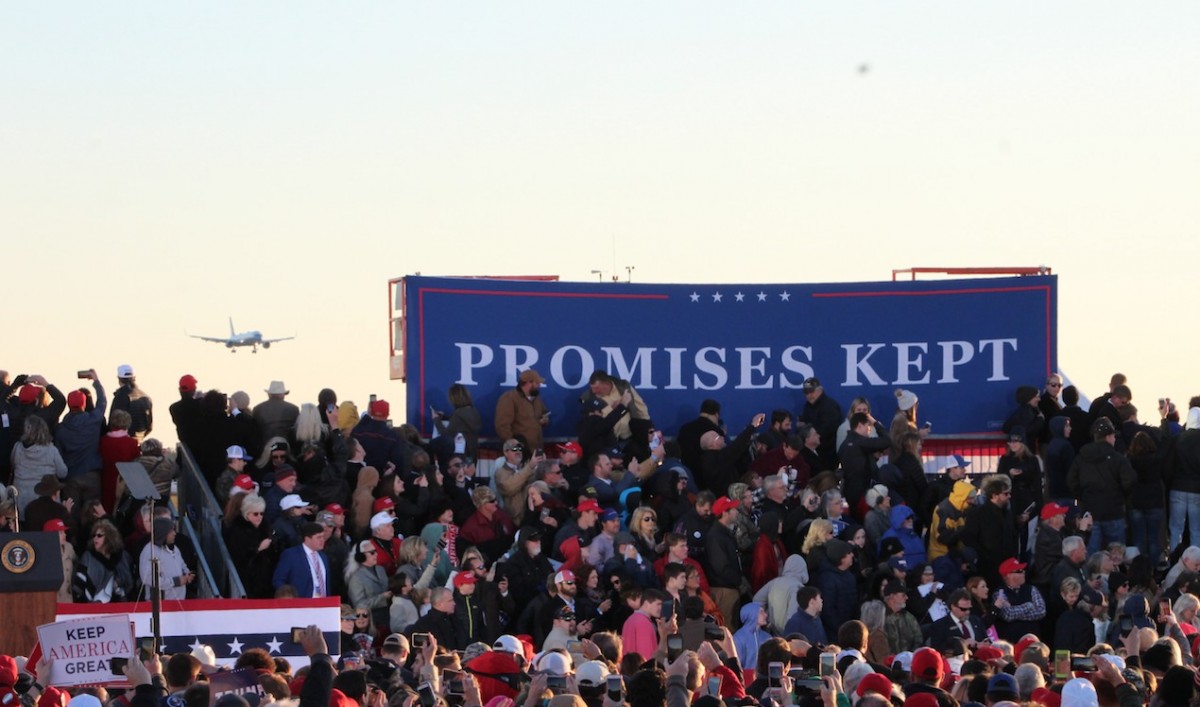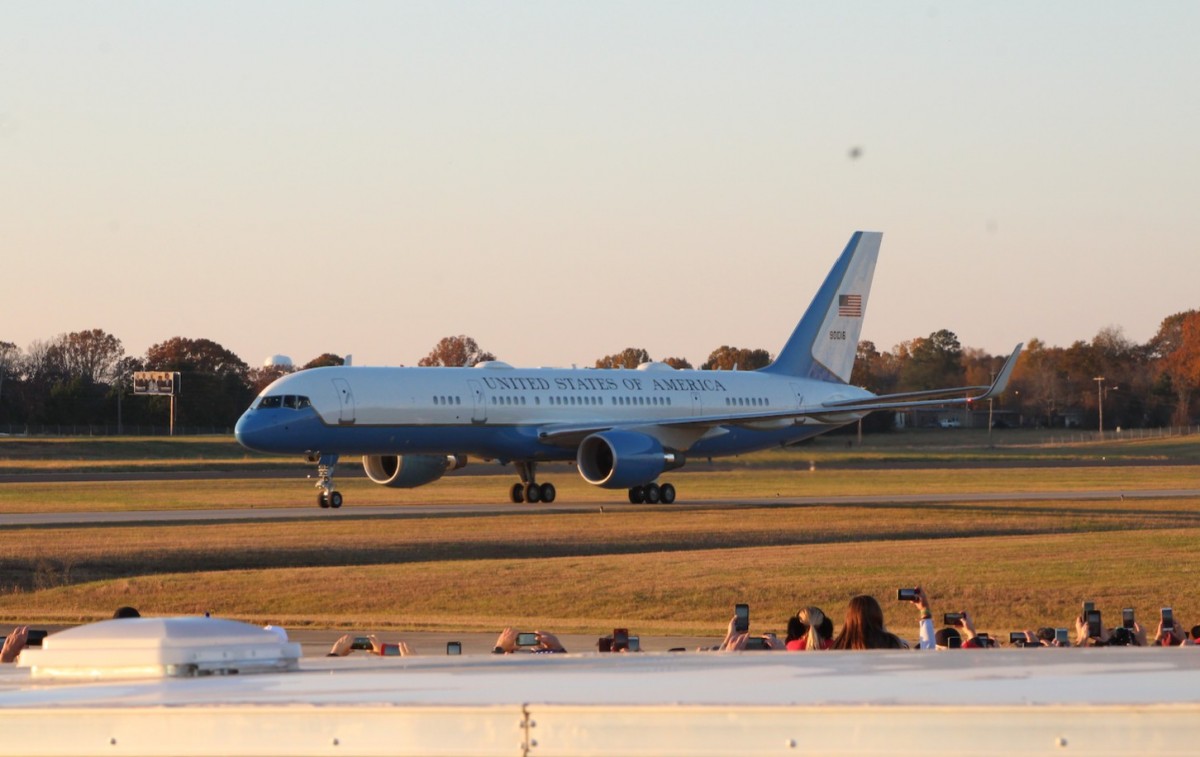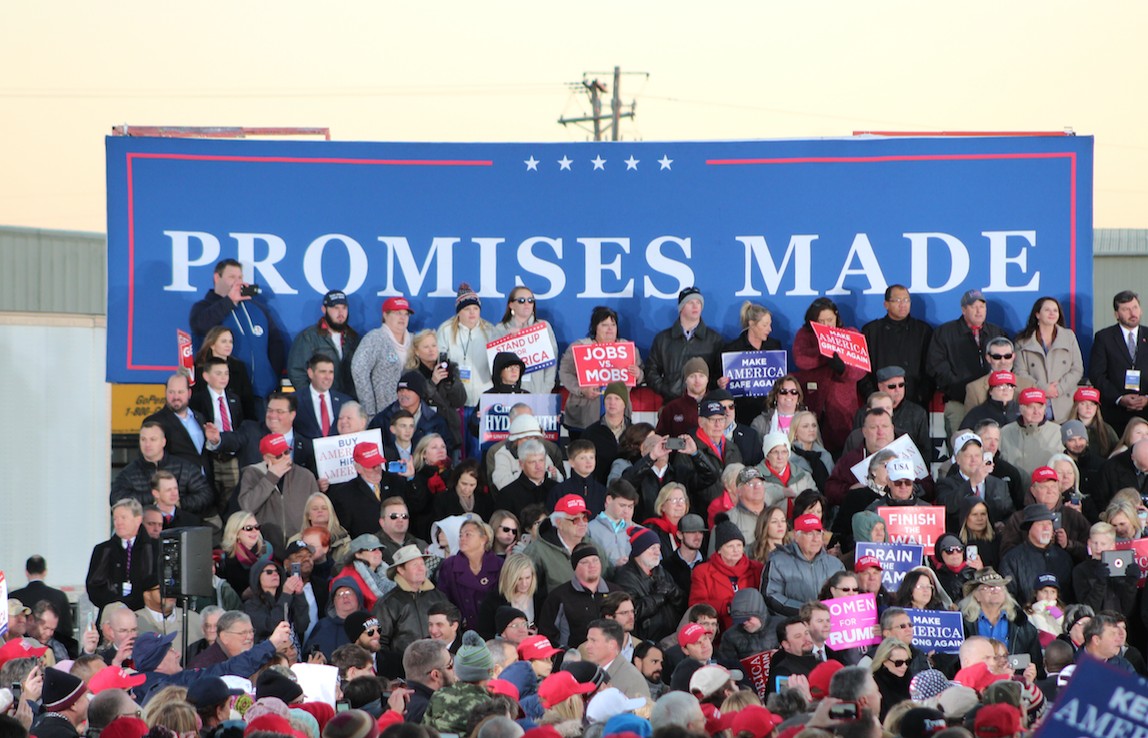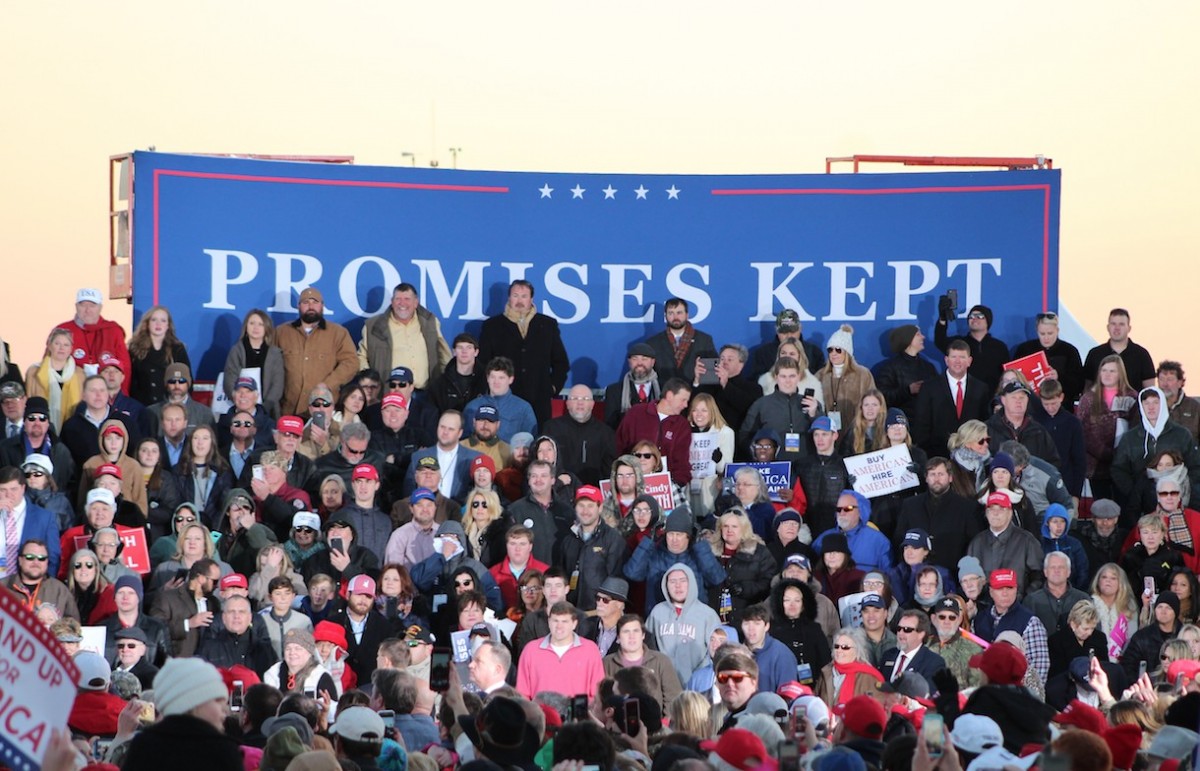 Stay up to date with all of Mississippi's latest news by signing up for our free newsletter here. 
Copyright 2023 SuperTalk Mississippi Media. All rights reserved.