A criminal justice reform program is giving inmates in Rankin County a second chance.
The Rankin County Correctional Facility's 'Trustee Program' gives non-violent offenders the opportunity to take classes and learn new skills to help them get a job when they finish their sentence. 
Last night, around 40 inmates graduated from the program at a ceremony hosted by Families First for Mississippi. Among the graduates was Jay Burt. 
"I lived a life of drugs, alcohol, and womanizing, and I've done a lot of prison time – 22 years worth. I've been locked up 8 different times, and I was never given the chance to rehabilitate myself," Burt said.
He said that each time he ended up in prison, he would end up in a gang, and the cycle would start over again; eventually landing him back in prison. This time, he felt that the program gave him a chance to get his life together. Working with the Rankin County Sheriff's Department, Burt has learned a skill that he looks forward to putting to use outside of the prison's walls. 
"When I got there, I could tell you how to wash a car, and that's all I could do. Now, I actually wire the emergency vehicles. The program has given me a trade, and I'm going to get to be able to do something with that trade, so I can live a positive life. I always wanted to change, but I never knew how. I didn't have a direction, and Sheriff Brian Bailey & the program have given me that."
This is one of several jobs that the program's participants may hold during their 2-3 years, and at the highest level of the program, they'll work from 8-5 while taking classes at night. With the assistance of Families First, the classes include money management, anger management, & parenting courses among several others. 
"I owe a debt to Sheriff Bailey and the Trustee Program for what it has done for us as human beings instead of throwing us away. Even though my record should've said 'this guy isn't going to change', Sheriff Bailey saw something in me and I'm very grateful for that," Burt said.
Bailey has been with the program since it started with one inmate, and he says that it has grown over the years to the point that it's hard to keep count of the number of inmates that have completed it. 
"We learned that the old concept of 'lock them up and throw away the key isn't going to work," Bailey said. "You cannot arrest someone, take them off the street for a few years and throw them right back out they came from, around the same environment & people. We learned that we have to give them the tools to survive on the outside of the jail's walls."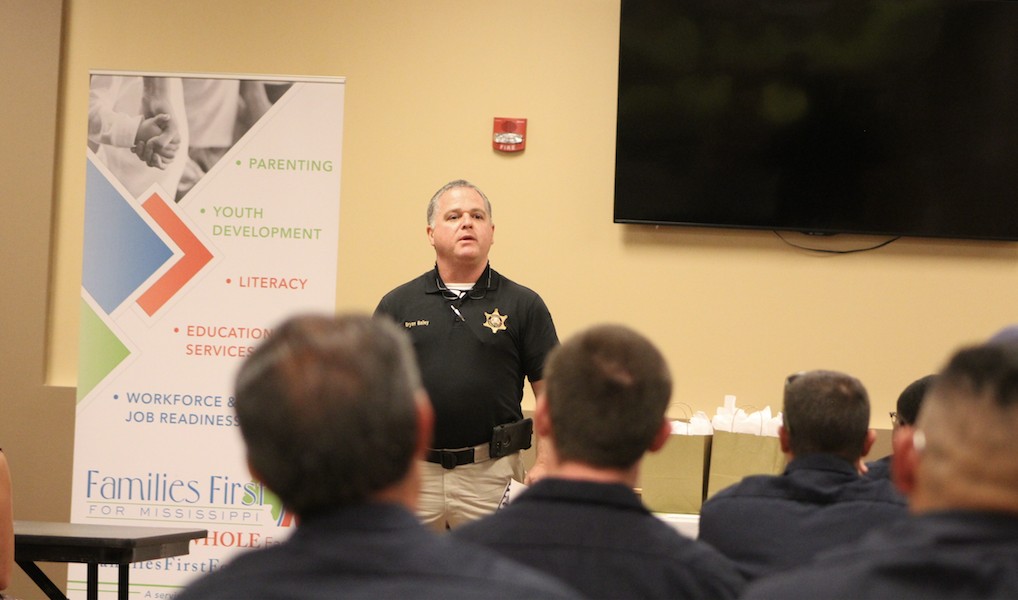 The sheriff said that he has hired several individuals upon their release as a result of the program, and many others have gotten jobs with the county and local businesses. 
The program grew as local leaders got involved, and Bailey credited a partnership with the DA's office and local judges for the program's success. Rankin County DA Bubba Bramlett knows that inmates and law enforcement may not always see 'eye to eye', but he wants this program to show that the two sides can come together to improve lives. 
"When inmates look at a DA, a sheriff or a judge, they'll think 'they hate me'. Nothing be further from the truth," Bramlett said. "We love the person, but we hate what's going on. If there's a way to get to the bottom of it and turn that around so that we don't see each other in bad circumstances, then we do it."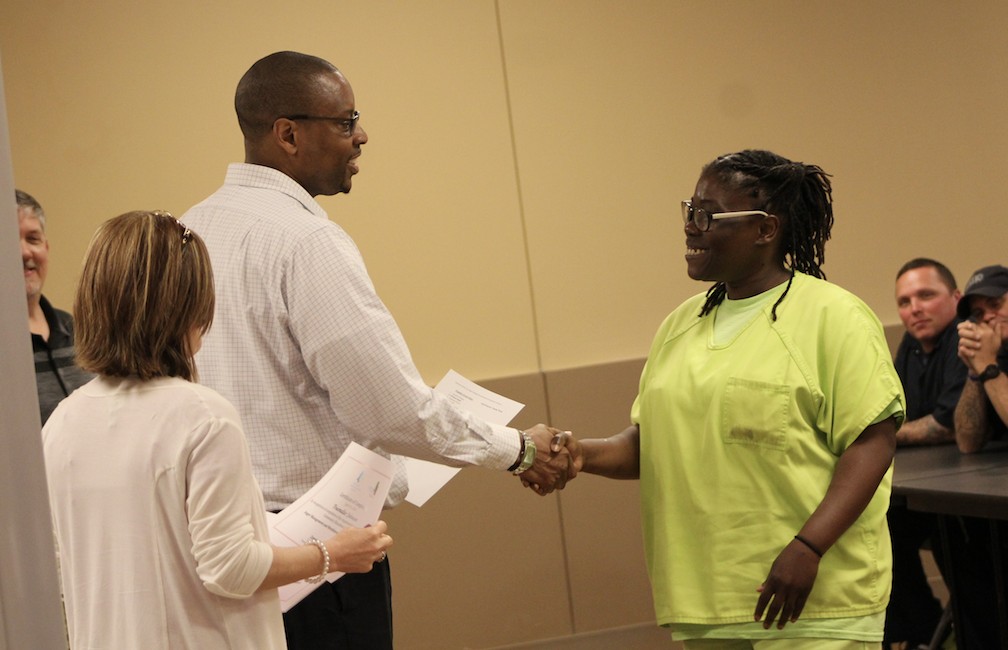 At the graduation ceremony, Rankin County Judge Kent McDaniel spoke to the graduates about the initiative that they've shown by wanting to better themselves, and how that will help them moving forward. He ended his remarks with a reference to a quote from C.S. Lewis. 
"You cannot go back and rewrite the beginning, but you can start today to rewrite the ending, so I hope that's what all of you will do," McDaniel said. 
After each graduate was brought up to receive their certificate, Dr. Nancy New, co-founder of Families First, applauded them and asked that they continue to better themselves. 
"Don't stop here. Get yourself as prepared as you can, and let Families First be a part of it," she said.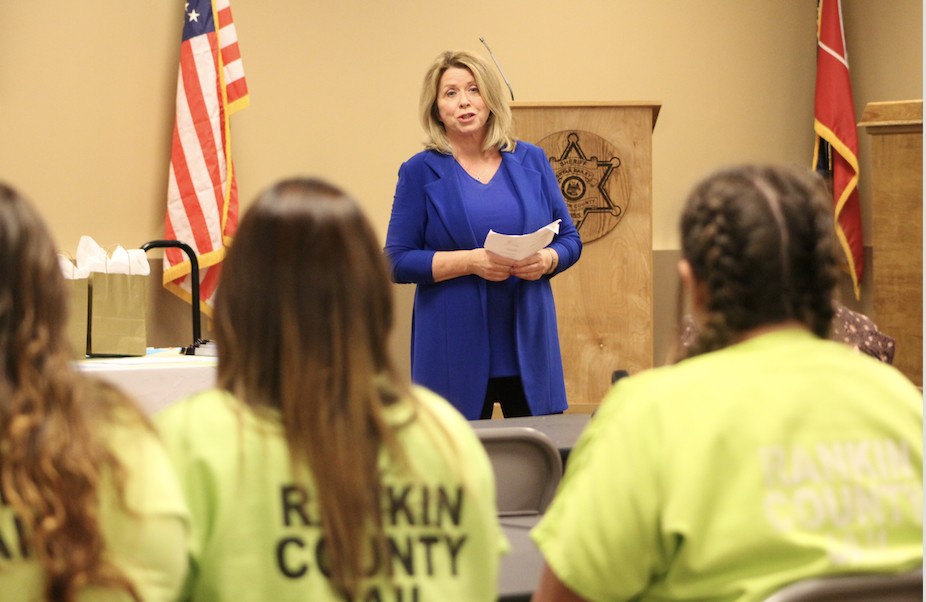 Sheriff Bailey said that he hopes to work with local officials to introduce criminal justice reform legislation to lawmakers to expand this program into the Mississippi Department of Corrections. 
You can watch the full ceremony below:
Stay up to date with all of Mississippi's latest news by signing up for our free newsletter here. 
Copyright 2023 SuperTalk Mississippi Media. All rights reserved.