Agents from the Mississippi Alcoholic Beverage Control arrested two individuals for illegally operating a still.
Willie "Jr" Necaise and Tangela Davenport were arrested for possession of an illegal distillery in Kiln, MS on Friday, October 19th.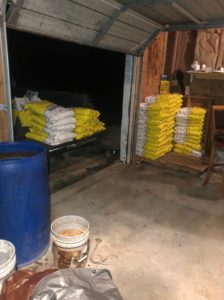 ABC agents seized 40 barrels (55 gallons each) of mash, a 200-gallon stainless steel cooker, a condensing worm (coil), 82 bags (25 pounds each) sugar, and a 1993 Ford F-250. In addition to the moonshine supplies, the agents also seized were phones and various sizes of empty drums and containers.
Both Necaise and Davenport were on scene at the time that the search warrant was served and they were then booked into the Hancock County Jail. This is the third moonshine operation to be busted in Hancock County since June of this year.
Stay up to date with all of Mississippi's latest news by signing up for our free newsletter here. 
Copyright 2023 SuperTalk Mississippi Media. All rights reserved.