More cases of Chronic Wasting Disease have been confirmed in North Mississippi. 
According to multiple reports, the Mississippi Department of Wildlife has confirmed two new cases of CWD in Marshall County. This brings the state's total up to six with three of those cases coming from Marshall County. 
Because CWD has already been confirmed in the county, a 25-mile Management Zone is in place. Inside of the Management Zone, it is unlawful to:
Supplemental feeding
Establish new mineral sites or add supplements to existing sites
Remove certain portions of cervid carcasses from the zone (carcass regulations)
Trap wild hogs without a permit from MDWFP.
The department continues to urge hunters to have their deer tested at any of their drop-off testing locations across the state as they attempt to prevent the spread of CWD.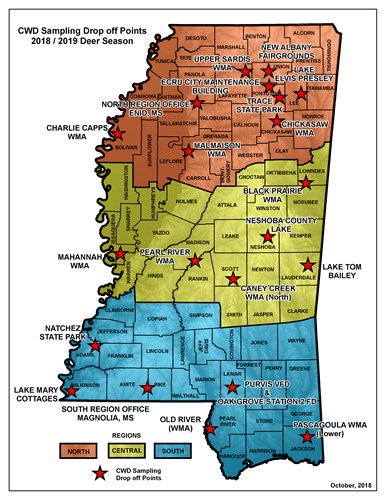 Mississippi's first case of CWD was confirmed in Issaquena back in February 2018.