The results are in. Along with electing U.S. Senators and Congressmen during the midterms on Tuesday, special elections were held to determine who would take over the House District 85 and House District 31 seats in the Mississippi Legislature.
The special elections come after Representatives Sara Richardson Thomas (HD 31) and America "Chuck" Middleton (HD 85) announced their retirement after each serving in the House for over 20 years.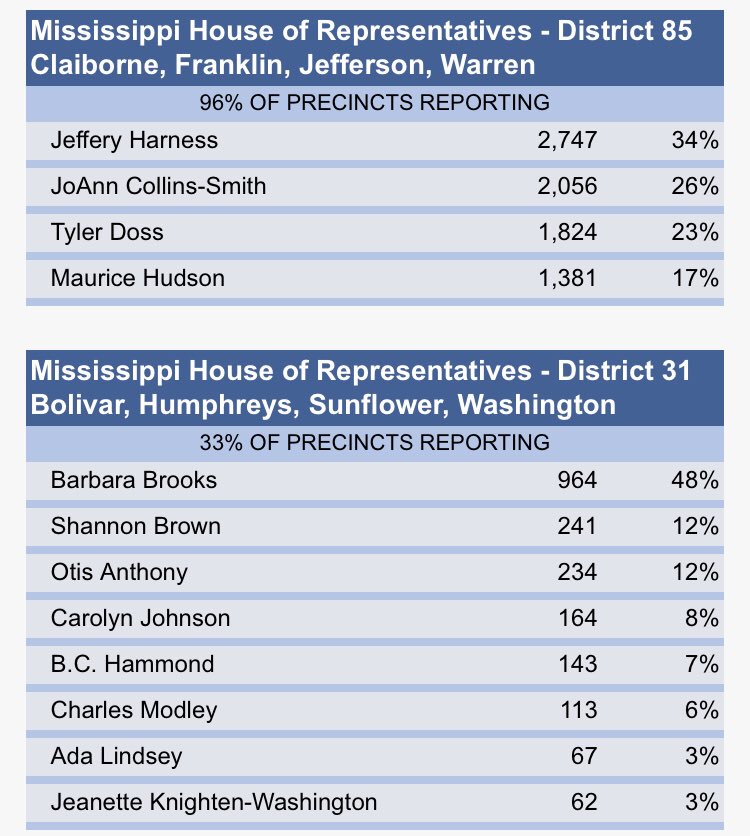 HD 31 includes Bolivar, Humphreys, Sunflower, and Washington counties while HD 85 covers portions of Claiborne, Franklin, Jefferson, and Warren Counties. A runoff election will take place on November 27th. 
In HD 85, Jeffery Harness and JoAnn Collins-Smith will face off against each other in the runoff election set for November 27th, while HD 31 candidates Barbara Brooks and Shannon Brown will now head to a runoff election as well.