Continental Tire is set to open their newest factory in Clinton in 2020, and as construction continues, U.S. Secretary of Labor Alexander Acosta and Governor Bryant toured the already completed training facility this morning. 
This plant is going to create 2,400 jobs, and Plant Manager Michael Egner said they felt it was imperative to open the training facility first so that they can "hit the ground running" when they start production in January of 2020. 
The training facility is set up with classrooms and hands-on learning opportunities for the area's workforce as Continental continues to make hires ahead of their opening date. During the tour, the Governor and Secretary Acosta got the chance to meet with several students and employees who began with Continental as a part of a partnership with Hinds Community College. 
Afterward, Governor Bryant discussed the importance of this partnership and the role that an educated workforce played in bringing this facility to Mississippi. 
"There were states all across the U.S. and countries all around the world that were hoping to get this plant, and I'm proud to say, Mr. Secretary, Continental chose Mississippi," he said. "It became a partnership, and we are proud to be here today, and visiting with these students to see how they are learning. We are partnering with Hinds C.C. so that we can have the most skilled workforce available for the plant of the future here in Clinton, Mississippi."
Secretary Acosta echoed Governor Bryant's sentiments on the importance of a skilled workforce. He went on to say that this model can serve a blueprint for many communities as the need for a skilled workforce continues to increase. 
"These jobs are important because they change lives and they pay well. We talk about jobs, but we should be talking about career paths because Americans don't just want a job, they want a career," Secretary Acosta said. "We need to recognize that careers come in all forms. Our high schools should be offering shop classes to expose individuals to the full canopy of careers. Some may want to go into construction, advanced manufacturing, or some may want to go to a four-year college. Let's give Americans all of those options."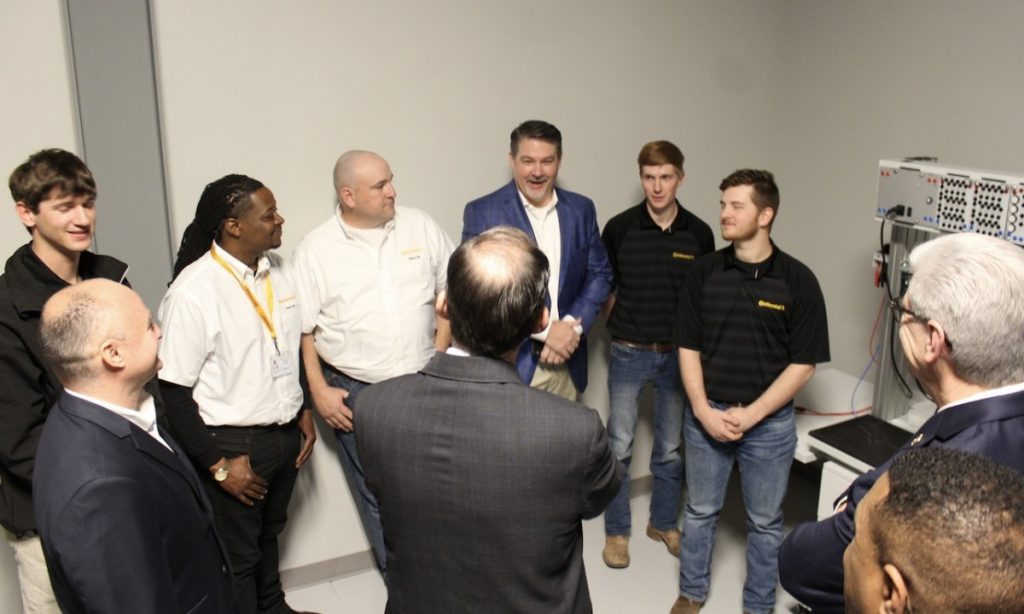 The Secretary went on to say that it is facilities like the future-Continental plant that are bringing manufacturing back to the United States. 
View the press conference from the event below:
In 2018, the Mississippi Legislature voted on an incentive package in support of the Continental plant. Lawmakers approved $263,000,000 through the Mississippi Major Economic Impact Authority for site acquisition and site preparation, infrastructure improvements and workforce training. Of that amount, Hinds County contributed $20 million.
Stay up to date with all of Mississippi's latest news by signing up for our free newsletter here. 
Copyright 2023 SuperTalk Mississippi Media. All rights reserved.