A clinical trial of a new drug derived from marijuana may offer hope to children whose seizures are uncontrolled by other means.
UMMC Associate Professor of Pediatric Neurology and Director of the Pediatric Comprehensive Epilepsy Program, Dr. Brad Ingram is serving as the principal investigator and said that their work has been noted as a first among studies conducted by U.S. universities.  He went on to say that the study's focus is to determine the safety and tolerability of the medication for children with severe epilepsy whose seizures are not controlled by other medications.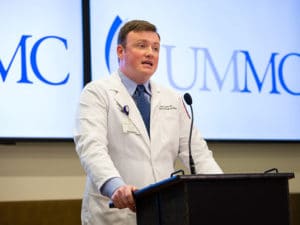 UMMC and the UM School of Pharmacy are working together on the study, which has been about four years in the making. Researchers and Sen. Josh Harkins, who was instrumental in crafting legislation to make the study possible, spoke to media about the study today during a news conference.
Ingram described the six-month trial as "compassionate care" for "the sickest of the sick."
"These are patients whose lives have been devastated by their epilepsy, even up to their abilities to walk, talk, or participate in simple activities of self-care," Ingram said.
About one in 26 Americans have epilepsy, Ingram said, noting that the condition affects more children than adults. Ingram said approximately a third of patients will still have seizures after treatment, and it is that cohort that the study is targeting.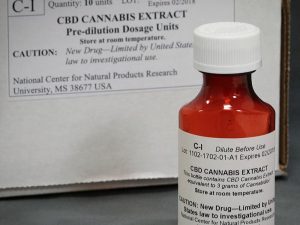 Nine patients have been enrolled in the study, with a 10th patient expected to be enrolled next week. So far, the study is showing promising results, Ingram said. Required approvals were obtained from the Drug Enforcement Agency and the Food and Drug Administration.
The clinically tested investigational drug product is an oral cannabidiol, CBD for short, derived from marijuana grown at the UM School of Pharmacy's National Center for Natural Products Research.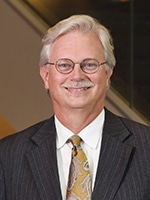 "Approval of a first phase clinical trial of cannabidiol oil in patients with seizures that are not controlled with conventional treatments is a milestone for our translational research efforts at UMMC," said Dr. Richard Summers, UMMC Associate Vice Chancellor for Research. "In this study, extracts of a plant grown on the Oxford campus are being practically translated into a potential new therapy for patients who suffer a debilitating illness."
The oral solution consists of a CBD extract manufactured at NCNPR's Coy Waller Laboratory, home of the Marijuana Project led by Drs. Mahmoud ElSohly and Ikhlas Khan. The extract, a Schedule I controlled substance, is prepared from a special type of marijuana that has a high concentration of CBD and a low concentration of THC, the psychotropic element of marijuana.
Once the extract is manufactured, packaged and checked to ensure it meets all quality control specifications, it is transferred to the pharmacy at UMMC's main campus in Jackson. There, the extract is diluted with pharmaceutical-grade sesame seed oil to achieve the proper dosage concentration for administration to patients.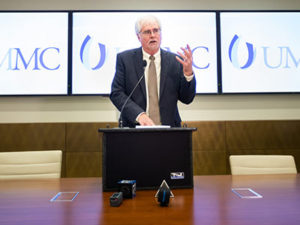 Dr. Larry Walker, director emeritus of the NCNPR, was instrumental in planning the study and in arranging to provide the study materials to UMMC through the National Institute on Drug Abuse's drug supply program, for which NCNPR is the sole supplier of marijuana and cannabis extract.
Walker said the partnership between NCNPR and UMMC opens the door to progress.
"Dr. ElSohly's team at the NCNPR has worked diligently on the product development, manufacturing, regulatory clearances, and other hurdles," Walker said. "This promises to be a milestone that could greatly stimulate the national research agenda for developing FDA-approved cannabis-derived drug products."
Walker continued saying the trial will allow a more rigorous scientific, quality-controlled study of the plant's medicinal use because of the federally regulated consistency of the product, officials said.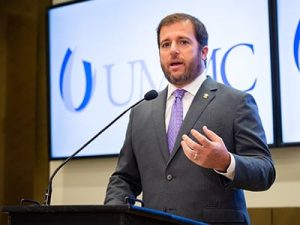 The possibility of organizing the clinical trial came about in 2014, when the Mississippi Legislature passed a law allowing the Medical Center to dispense CBD oil for the treatment of epileptic seizures in children.
"UMMC is the site for so many firsts," said Sen. Josh Harkins, R-Flowood, author of the bill. "We'd like to see this first, a trial of an investigational new drug product developed at the University of Mississippi and tested at the University of Mississippi Medical Center, result in improved treatments for children with epilepsy. If we can improve, even in a small way, the life of a child with severe epilepsy, then isn't it worth a try?"
*Photos courtesy of UMMC Communications.