UPDATE: The Mississippi Bureau of Investigation has canceled the Endangered/Missing Child Alert issued for Gorgeous Taylor. She has been located and is safe.
ORIGINAL REPORT
The Mississippi Bureau of Investigation has issued an Endangered/Missing Child Alert for Gorgeous Taylor, 23 months old of Jackson, MS.
She is described as a black female, two feet tall, weighing 30 pounds with dark hair and brown eyes. She was last seen about 1:00 p.m. today at 4231 Meadowmont Drive in Jackson wearing an orange shirt and orange shorts with flowers.
Gorgeous Taylor could possibly be traveling with Tyesha Taylor in a silver Ford Taurus last seen traveling north on Verdemont Street.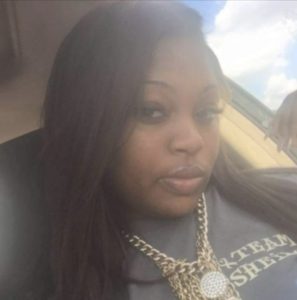 Tyesha Taylor is described as being five feet, five inches tall, weighing 165 pounds and was last seen wearing pink and gray shorts with a pink and gray top.
If anyone has information regarding the whereabouts of Gorgeous Taylor contact the Jackson Police Department at 601-960-1525.