Festival organizers from the Wells Memorial United Methodist Church were able to present the Methodist Children's Homes of Mississippi (MCH) with $70,000 after this years festival. 
In 34 years of operation, this is the largest donation made from WellsFest. Each year since 1984, the church has selected a beneficiary of all the net revenue from WellsFest.
MCH helps foster children find homes and families. But what happens to these kids once they turn 18 and age out of the system? That's where MCH hopes to put this money to good use. The $70,000 will go toward renovating ten apartments on the Jackson campus to be used by young people who have aged out of the system but still need some support.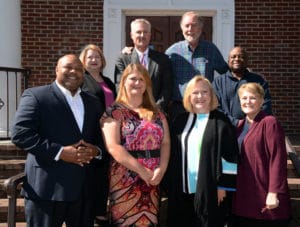 MCH also provides therapeutic residential services for children who have no parents or who the state has removed from parents unable to care for them.
"Many thanks to the thousands of folks who came to the festival and other WellsFest events. We had the largest turnout ever and that made possible raising a record donation for this year's beneficiary," said Brenda Ferguson, chairwoman for this years festival.
WellsFest is known as Jackson's Original Music Festival and has raised $1.3 million for a wide range of social service organizations, since it's beginning.
For more information about WellsFest or the church visit www.wellschurch.org or www.wellsfest. org.