Senator Cindy Hyde-Smith & Senator Roger Wicker. Photo courtesy of Cindy-Hyde-Smith
On Capitol Hill in Washington, Senators Roger Wicker and Cindy Hyde-Smith took part in "Seersucker Thursday", a tradition started by former Senator Trent Lott.
The tradition calls back to the invention of seersucker clothing back in 1907 as its lighter feel gave politicians a better option inside of the poorly ventilated government buildings before air conditioning had been invented. As the 1950's rolled around, conditions inside the Capitol building had improved, and the seersucker outfits had begun to appear with less frequency.
According to the Senate's website, it was Senator Lott who decided to get a group of his fellow lawmakers together and bring the tradition back to Washington.
"In the late 1990s, Mississippi Senator Trent Lott decided the time had come to revive a long-forgotten Senate sartorial tradition. He selected a "nice and warm" day in the second or third week of June to be designated Seersucker Thursday. His goal was to show that "the Senate isn't just a bunch of dour folks wearing dark suits and—in the case of men—red or blue ties." On the day before each year's event, senators are alerted to the impending "wearing of the seersucker."
Hyde-Smith donned a blue seersucker suit today, she says that no one should be surprised that Mississippi was well-represented on this traditional day.
"It was neat to see everyone showing up to vote in their seersuckers," she said. "It's bipartisan, and we can have a little fun in what we wear. It is pretty cool, and it is pretty comfortable, and they knew that Mississippi would show up in the seersucker."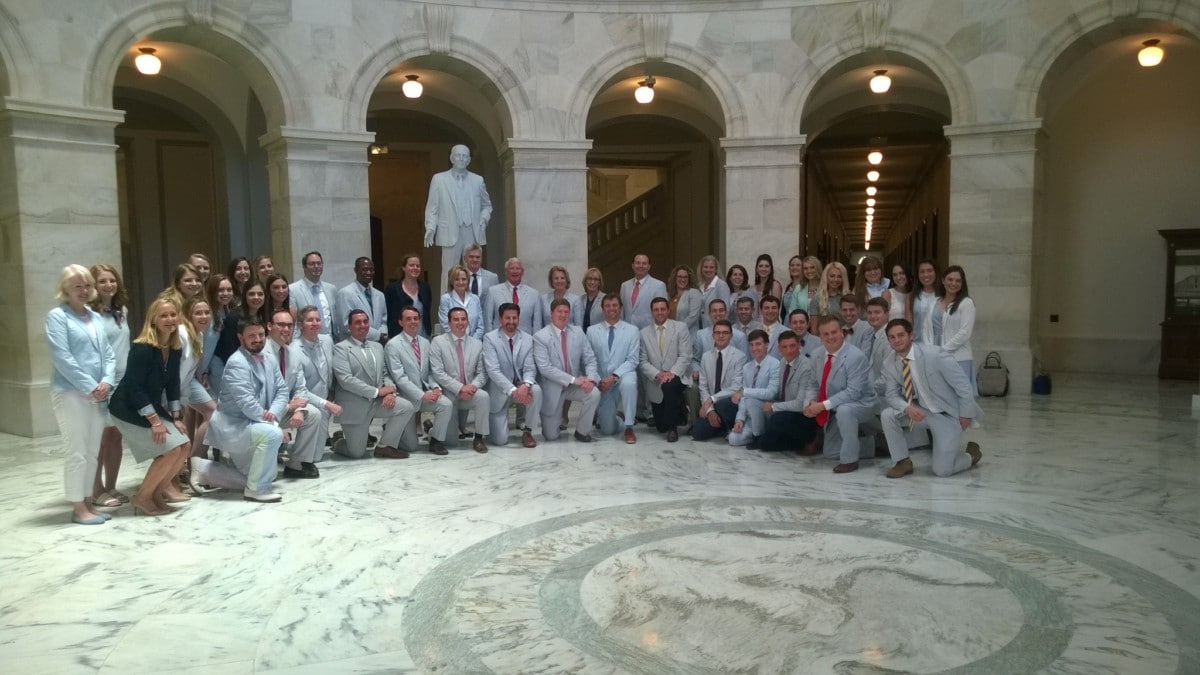 The Senate website describes how more and more women began to participate in 2004.
"In 2004, California Senator Dianne Feinstein decided to encourage participation by the growing cadre of the Senate's women members. "I would watch the men preening in the Senate," she said, "and I figured we should give them a little bit of a horse race." The following year, 11 of the 14 women senators appeared on Seersucker Thursday in outfits received as gifts from Senator Feinstein."
The tradition was discontinued in 2012, but brought back shortly after.
Stay up to date with all of Mississippi's latest news by signing up for our free newsletter here. 
Copyright 2023 SuperTalk Mississippi Media. All rights reserved.