A woman is dead after attempting to run over Jackson Police Officers with a vehicle.
The incident occurred on Friday as an officer was conducting a traffic stop on Fernwood Dr.  After receiving reports that the vehicle had forced another motorist off the roadway, the suspect, who has now been identified as 21-year-old Crystalline Barnes, was stopped by police.
After stopping the suspect vehicle, the officer requested an additional unit be sent to the scene. As the second unit arrived, the vehicle pulled away, and Barnes pulled a U-turn as she tried to evade the officers. After the U-turn, the JPD stated that she began driving in reverse toward the officer that was out of his police car.
The Officer then fired their weapon into the vehicle before safely jumping out of its path before the suspect's car hit the police car.
The suspect vehicle then drove forward toward the other officer who also discharged their weapon into the vehicle.  The suspect vehicle subsequently collided with a nearby utility pole just off the roadway.
At this time it is unclear if the shot or the crash killed Barnes, and her motive remains unknown.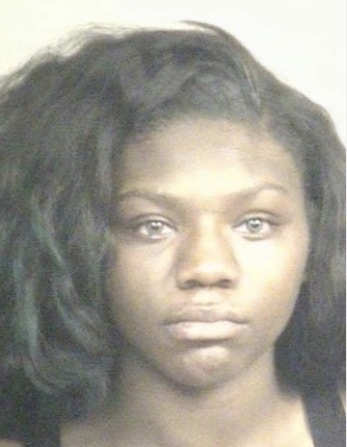 No information about the involved officers has been released. As a part of standard procedure, both officers will be placed on administrative leave with pay.  Two separate investigations, both an internal and a criminal, will take place in order to determine whether any department policies or any laws have been violated.
This investigation into this matter is ongoing.