A Jackson woman has been arrested following a four-month long investigation by the Mississippi Bureau of Narcotics.
MBN Director John Dowdy stated that 31-year-old Ashley Washington was arrested while she was at a local health clinic.
With assistance from the DEA and the Jackson PD, the MBN's investigation found that Washington fraudulently obtained 180 initial dosage units of Oxycodone, and 90 units at a later date.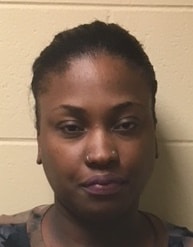 The suspect was taken into custody without incident and booked into the Hinds County Adult Detention Center. She is being held under no bond pending her initial appearance before a Hinds County judge.