115 pounds of marijuana was discovered Thursday afternoon after the Rankin Counter Interstate Interdiction Task Force stopped a car on Interstate 20 for a traffic violation.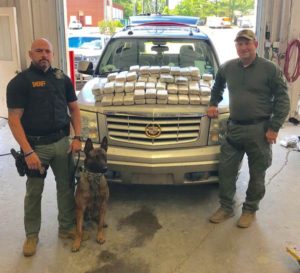 During the traffic stop, Deputy Decell suspected the vehicle was transporting drugs and/or contraband. Rankin County Sheriff's Department Canine, "Fox", alerted on the vehicle, indicating that narcotics were inside.
After a search was conducted by Paul Mullins along with Deputy Decell and other members of the Criminal Interdiction Team, 115 pounds of marijuana was found concealed in three cardboard boxes in the cargo area.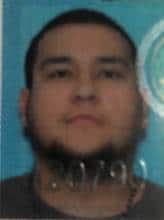 The driver, Joshua Gonzales was placed under arrest for trafficking Marijuana and was then transported to the Rankin County Jail.
District Attorney Michael Guest will bring Gonzales before Rankin County Court Judge Kent McDaniel for an initial appearance. No Bond has been set at this time.
Rankin County Sheriff Brian Bailey said investigation is continuing with the Office of Homeland Security.