Lawmakers are headed back to the Capitol for the start of the 90-day legislative session which will go through April 7, 2019.
While some are expecting a quiet legislative session and said that controversial bills will not get passed due to it being an election year, Governor Phil Bryant said that's not going to happen.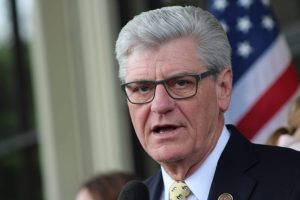 "With leaders like the Lt. Governor and the Speaker, It's not going to be one of those where we don't do anything because it's an election year," Bryant said. "You're going to see us look at a $50 million teacher pay raise that the Lt. Governor has recommended over a two year period. You're going to see additional revenue pouring into the coffers, about $87 million just now in December than we had anticipated. Those are revenues that will go, I hope, toward the Rainy Day Fund which will see some $400 million on that."
He added that they will be working on Criminal Justice Reform and continue to look into workforce training, additional mental health spending, and funding for higher education scholarships, as well as, $26 million for the state's foster care system and another trooper school have been things that the governor has recommended.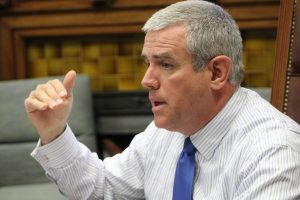 Speaker of the House Philip Gunn has said that in addition to raising teacher pay, other state employees will be considered for raises that would bring their salaries on par with other states in the region. Gunn is also expected to focus on human trafficking and ensuring that victims are protected from being prosecuted.
Rural broadband internet is shaping up to be another hot-button issue with Public Service Commissioner Brandon Presley saying they want lawmakers to allow electric co-ops the ability to provide high-speed internet service in Mississippi. As it stands, Mississippi law prohibits rural electric cooperatives from providing internet service, although no such law exists anywhere else in America. Currently, 107 rural electric cooperatives are providing internet service across the country, including in every state bordering Mississippi.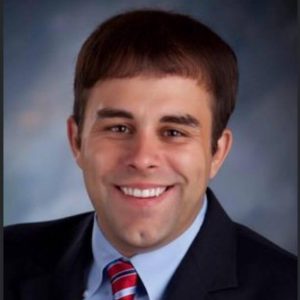 Representative Tom Miles has been a strong proponent for ending excessive student testing in the state and is looking to make it happen in 2019. The legislation would instead use the SAT or the ACT as a means to graduate high school.
"When you talk to parents, teachers, and administrators, they want to go in the direction of the ACT," said Miles. "They understand that we have to have federal requirements, but at the end of the day, the question is, 'Can it be done?'"
He added that it can be done, but said here in Mississippi, we are choosing not to do it.
"Other states are moving in that direction. It makes common sense to do this, it's pro-students and it's even pro-business with the ACT work keys, so it hits all of those things," said Miles. "At the end of the day, if a student were to make a perfect score on all four of the state tests that we're requiring them to do, that doesn't accomplish them getting into college or any kind of money. They don't get anything, it's nothing."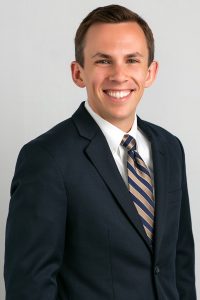 State Auditor Shad White has said that his office is proposing legislation to ensure that convicts will be unable to serve in an elected office where they will handle public funds.
"There is a law on the books right now that says that somebody that is convicted of or pleads guilty to embezzling public funds cannot be employed in a position where they are handling public funds, but being employed and being elected to an office are distinct things under the law, they are different," White said. "We need to fix that loophole in the law and make it to where if you have pled guilty or been convicted of embezzlement, you're not allowed to run for an office where you can keep handling public funds."
In addition, White has said that he wants to focus on cybersecurity and making it mandatory for Community Colleges and Universities to have internal auditors on staff in an effort to cut down on embezzlement.
"Right now we are producing a lot of records that relate to cybersecurity and that show the cybersecurity weaknesses of other state agencies, but the problem is that these records are subject to our open records laws. You really do not want a document that says 'this state agency has these cybersecurity vulnerabilities and has not installed these software patches and has these sorts of problems. You don't want a document like that getting out into the public so that a hacker could use it to infiltrate a state agency's IT infrastructure."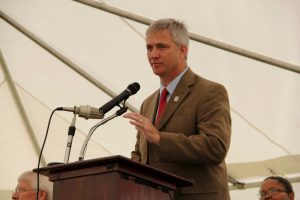 While the legislature passed a road and infrastructure bill during the 2018 special session, Mississippi Department of Transportation Commissioner Mike Tagert (Northern District) said they will be requesting additional funding for various projects across the state and in addition to requesting those funds, Tagert said they will be pursuing several public safety issues like the Blue Light law to ensure that road workers stay safe.
"It's simply a means for MDOT and contractors to be allowed to work with local or state law enforcement agencies and when it is appropriate to contract with them and provide blue lights in work zones," said Tagert. "We know obviously that common sense, as well as, all of the research shows that when you have a blue light present it certainly makes a difference in those work zones."
He added that since 2016 there have been 11 fatalities in Mississippi work zones, many of them being MDOT workers and contractors.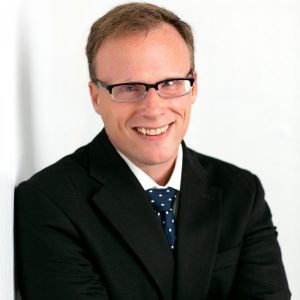 Dr. Jameson Taylor, with the Mississippi Center for Public Policy, says Medicaid is a subject that will be getting attention this year as well. While Taylor said Democrats are looking to expand Medicaid in the state, he said they will likely look to do this with dollars coming from outside the state.
Taylor said that Medicaid, which is free healthcare for able-bodied adults without children, consumes one-third of the total state budget when state funding and federal funding are accounted for. Taylor said that total Medicaid appropriations for FY17-2018 were $6.015 billion, consuming32 percent of an $18.531 billion budget. He added that Medicaid studies have shown that there are no health benefits from expanding the program.
"Medicaid is such horrible health insurance because you have very narrow networks, doctors don't want to take Medicaid because it underpays," Taylor said. "You're better off, and no one believes this, but it's true. You're better off having no insurance, paying cash for your healthcare because then at least you can get in to see a doctor. Often what happens is that Medicaid is so expensive states then cut payments to doctors, doctors then don't take Medicaid so you have a Medicaid card, but you can't see a doctor. Medicaid ends up being just a very expensive subsidy that goes to hospitals and insurance companies."
He added that the Trump administration has put some reforms on the table that will let states do innovative things with their Medicaid programs such as people moving onto private insurance as a substitute for Medicaid.