Rankin County Interdiction Deputies Chris Picou, Sentel Easterling, and Ronnie Decell along with Rankin County Canines "Splinter", "Wanese" and "Fox" were working a criminal interdiction operation at Jackson-Medgar Wiley Evers International Airport in partnership with Airport Police on Wednesday, May 16th.
The Deputies and canines were conducting "sniffs" of inbound luggage and all three canines alerted on three large suitcases.
Rankin County Sheriff's Investigator Brad Smith obtained a search warrant for the bags from Rankin County Justice Court Judge Josh McCrory. A search of the bags revealed approximately 70 pounds of hydroponic marijuana in vacuum sealed bags wrapped in clothing.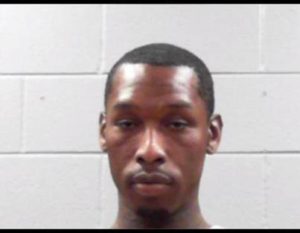 Rankin County Deputies along with Airport Police later saw Mario Maurice George pick up two of the bags at baggage terminal.
Officers then moved in and arrested George who was arrested for trafficking marijuana and then transported to the Rankin County Jail.
The retail value of the marijuana is approximately $300,000.00.
The marijuana is believed to have originated from Los Angeles and was intended to be delivered and distributed in the Jackson Metro Area.
George is set to appear before District Attorney Michael Guest and Rankin County Court Judge Kent McDaniel's for an initial appearance. No bond has been set at this time.