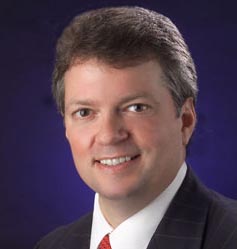 JACKSON, Miss. — Depending on where you live, you may still be able to openly carry your gun.  Attorney General Jim Hood says he doesn't think Hinds County Circuit Judge Winston Kidd's permanent injunction blocking the state's new Open Carry Law from going into effect applies to people outside of Hinds County.  In a statement, he said:
"A Judge only has jurisdiction in his or her district.  However, in such a case where the Court has enjoined the State from enforcing a statute, the State is prevented from enforcing the statute statewide.  In this particular case, the statute is not an enforcement statute.  It is simply a statute that clarified when a weapon is considered to be concealed under our criminal law.   I do not believe that the injunction would prevent someone outside Hinds County, who was openly carrying a weapon, from using the statute as a defense to a charge of carrying a concealed weapon. In other words, the Judge's decision would only prevent Hinds County residents from availing themselves of the defenses contained in the new law. Due to all of the confusion caused by this injunction, I hope our Supreme Court will accept our interlocutory appeal and end this matter."
So far no appeal has been filed with the State Supreme Court; but that's expected to happen any day now.