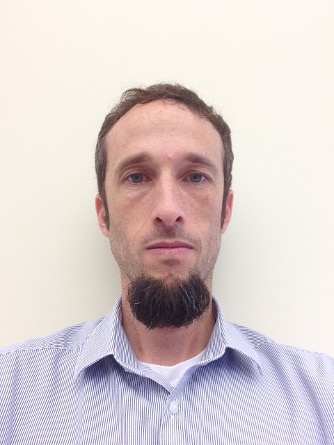 The Jackson Public School district is facing a takeover by the state. News Mississippi did a one on one interview with Jed Oppenheim a member of the JPS School Board to get his personal thoughts on the takeover.
"Where takeovers have happened, they have been in predominantly black and brown enforced school districts, and there has been little ability to move the needle on academic achievement in these communities that are very similar to ours here in Jackson," said Jed Oppenheim, a member of the JPS School Board. "It really concerns me that instead of getting more support for our district, more help, like trying to help us fill the 300 or so teacher vacancies that we have or providing the technical assistance that we should be getting there is still this issue of well, if we get taken over, are we suddenly going to have the 300 teachers that we need to fill these vacancies?"
He thinks that would be very unlikely and added that JPS has had to get creative to provide for their students properly.
"We have students at Lanier who are live-streaming in their AP calculus class from a department teacher at Murrah because we can't get enough teachers who are certified to teach AP courses, so we have to get creative in order to meet the accreditation standards," said Oppenheim.
While the practice is innovative, it was done out of necessity.
"I think what needs to be happening is a closer collaboration process, maybe with some more support from other entities, who really understand school turnaround, who really understand how to resource us in a way that maybe isn't happening now," said Oppenheim.
He doesn't believe the department of education has enough resources to properly transform the JPS district if it does end up getting taken over.
"There was a deep discussion last year about whether even to do a full audit of the district because I don't think that they even believed that they had the whole capacity and the resources to do a justified audit," said Oppenheim.
Oppenheim also addressed the city of Jackson as a whole and what a takeover might bring about.
"I think it's clear that the folks in Jackson feel like the state has been in all situations from the airport, there has been talk about taking up a water sewer treatment facility which I think serves a number of the counties in the metro area, our school district in various other pieces, it's like trying to operate with a foot on our backs all the time and none of this is a service to our most important people who are our children, because it's our children who will grow up to be our doctors or our custodians or our teachers, or our food service workers," said Oppenheim. "Not just in Jackson but all over the metro area and all over the state. This kind of rhetoric that has led in this direction, instead of being collaborative to support our young people, it just feels like for the last few years, and even before I came onto the school board almost four years ago there has always been this push, you know, Jackson can't handle themselves, Jackson can't do this on their own. That's a very colonial mindset in terms of the power dynamic that happens between what happens inside the state capitol building and what we're trying to work on every day to improve the lives of the young people within Jackson. I don't think that any of this rhetoric has helped, I think it would have been more helpful to be more in line and working closely together to support our young people and I don't think that's happening. Again, I'll never say that things in JPS are perfect. They are far from perfect. We have a whole lot of work to do, but I don't think that the state taking over is going to make things any better and I believe that we have the ideas and that we have the speech here in Jackson and we have been working on them and we are going to continue working on them as we move forward."
During his talks with teachers and parents of JPS students, he sensed apprehension and fear about what would come about if a takeover were to happen.
"I think that there is generally a fear about the impact of things like the potential taking away of extra-curricular activities keep a lot of students in schools and so the fact that that is even the part of the thread of our accreditation downgrade and a takeover is kind of in line with the whole point of taking over our district. But, parents are worried about those kinds of things. 
School district ratings will come out in the middle of October and that's when Governor Phil Bryant said he would decide whether or not to take over the Jackson Public School District.