Over 300 pounds of marijuana has been seized by Rankin County Deputies. On Monday afternoon, a Rankin County Sheriff's Criminal Interdiction Deputy seized ver 300 pounds of Marijuana along with 11 pounds of Marijuana "Shatter", and almost 5,000 Marijuana "Vape Pens" on Interstate 20.
Deputy Decell conducted a stop on a Ford Motorhome on Interstate 20 in Rankin County for a traffic violation and during the traffic stop, the deputy suspected the vehicle was transporting drugs and/or contraband. A search of the vehicle revealed a large amount of marijuana and the vehicle and driver were then transported to the sheriff's office shop.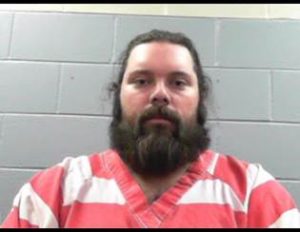 The driver, Peter J. Monti of Ormond, Florida, was placed under arrest for Possession of Marijuana with Intent to Distribute and transported to the Rankin County Jail.
District Attorney Michael Guest will bring the suspect before Rankin County Court Judge Kent McDaniel for an initial appearance. No Bond has been set at this time. The street value of the marijuana, "shatter" and "vape pens" is over one million dollars.