William (Bill) Waller Jr. officially retired from the Mississippi Supreme Court on January 31st, and he now has his sights set on a new office.
The son of former Governor Bill Waller Sr., Waller Jr. reportedly intends to run for Governor as a Republican in the upcoming election. The official deadline to qualify for the race is March 1st, and Waller Jr. will make an official announcement around that time. 
He joins the Republican primary race and he'll oppose current party front-runner Tate Reeves and Rep. Robert Foster. After reports of Waller's intentions began to circulate, Reeves' campaign and Foster both released statements. 
"Tate Reeves has held the line against raising taxes or expanding Obamacare and Mississippi voters overwhelmingly want that kind of strong leader as governor," Reeves' campaign manager Parker Briden said. "That's why he has a historic level of grassroots and financial support."
Foster welcomed Waller's addition to the campaign and said that voters are looking for "another alternative to 'the next guy in line'." 
"Justice Waller's entrance to the race shows a healthy democratic process for our state and that, as I've said all along, voters are looking for another alternative to 'the next guy in line'. I look forward to joining Justice Waller on the campaign trail, as Judge Waller and his family come from a long line of public service to our state. I have confidence in the people of Mississippi and their ability to decide our next Chief Executive," Foster said.
An August primary election will be held ahead of the general election in November.
A recent poll from Mason-Dixon Strategies included a scenario in which Waller ran as an independent candidate against Reeves and Jim Hood, the presumed candidate for the Democratic Party. The poll results showed both Reeves and Hood with a sizable lead over Waller due to name recognition.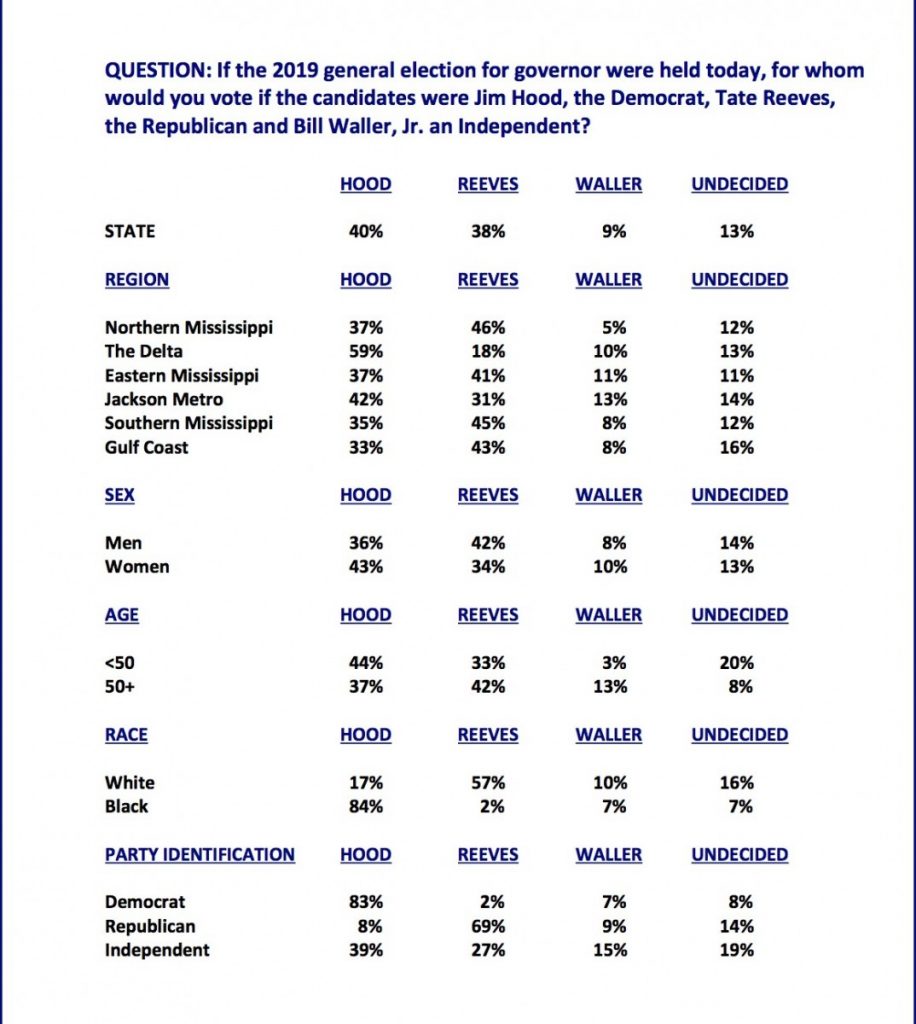 Reports state that Waller believes he is the only Republican candidate that could defeat Hood in a statewide election. 
Waller served on the bench of Mississippi's highest court for 21 years, including 10 years as Chief Justice before announcing his intention to step down in November, and his official retirement in January.
In addition to his time on the bench, Waller served in the Mississippi National Guard for 30 years; attaining the rank of Brigadier General while serving as Commander of the 66th Troop Command.
Waller Sr. was elected as a Democrat in 1972, and he ran unsuccessful campaigns for a Senate seat in 1978 and for a second term as Governor in 1987. Waller Sr. passed away in 2011 at the age of 85.
Stay up to date with all of Mississippi's latest news by signing up for our free newsletter here. 
Copyright 2023 SuperTalk Mississippi Media. All rights reserved.