Governor Phil Bryant has announced his four appointments to the Board of Trustees of the Mississippi Institutions of Higher Learning.
Dr. Steven Cunningham, Jeanne Luckey, Bruce Martin and Powell "Gee" Ogletree, Jr., will begin their 9-year terms on May 8. The four appointments will replace trustees Alan W. Perry, Christy Pickering, Dr. Doug W. Rouse and Board President C.D. Smith who are Rotating off the Board.
"As the governing authority for our public institutions of higher learning, the College Board serves a critical role in Mississippi," Governor Bryant said. "I am grateful these four highly qualified individuals have agreed to take on that responsibility by accepting these appointments."
Cunningham, who will represent the Second Supreme Court District, practices radiology in Hattiesburg, where he serves as president of Comprehensive Radiology Services. He is affiliated with multiple hospitals in the area, including Forrest General Hospital and Merit Health Wesley. Cunningham received a bachelor's degree in biology from Jackson State University and his medical degree from University of Tennessee Health Science Center. He did his internship and residency in diagnostic radiology at Oakwood Hospital in Dearborn, Mich.
Cunningham is a deacon at West Point Baptist Church and a member of Kappa Alpha Psi Fraternity, Inc. He serves on the board for the Forrest General Hospital Foundation and on The First Bank's Community Advisory Board.
"It's an honor to be appointed to this position by Governor Bryant," Cunningham said. "Higher education is a priority in my family and an expectation my wife Lakeisha and I have of our daughters. I realize how important our universities are to their alumni, their surrounding communities and the future of our state. I look forward to working with my fellow trustees to make sure that all of our institutions continue to flourish."
Luckey, who will also represent the Second Supreme Court District, resides in Ocean Springs, where she is the owner of JCL LLC, a real estate holding company, and Magnolia State Development Group. Active in her community, Luckey has served on the Board of Directors of the Gulf Coast Debutante Society for 12 years, is a member of the Advisory Board of the Gulf Coast Salvation Army and the Coastal America Insurance Company Board of Directors. She has held leadership positions in the Junior Auxiliary, Children's House School Board, Walter Anderson Museum Board and the Gulf Coast YMCA.
She is married to her high school sweetheart, Alwyn, and is the proud mother of two daughters, Laurel and Taylor. Luckey graduated from the University of Mississippi with a degree in special education and received her Master's in special education from the University of Southern Mississippi.
"I am honored Governor Bryant has chosen to nominate me to the Board of Trustees of the IHL," Luckey said. "Education has long been considered to be one of the most important factors in the success and quality of life for a state and its citizens. I am looking forward to serving on the IHL Board with the other distinguished members and staff to ensure our Mississippi universities continue to make improvements to meet the needs of our diverse population."
Martin, who will represent the First Supreme Court District, was appointed to the Mississippi Community College Board by former Gov. Haley Barbour in 2006. He received his bachelor's degree in finance and insurance from Mississippi State University. Martin serves as the president of insurance firm Meyer & Rosenbaum, Inc., in Meridian. He is also on the Mississippi Manufacturing Association's W. C. Advisory Board and is a board member of the MSU Insurance Department.
"I am honored and appreciative of Governor Bryant's faith in my service to the IHL Board," Martin said. "I look forward to this chance to serve the citizens of this great state as we work to provide more opportunity for the generations of the future."
Ogletree joined the law firm of Adams and Reese in 1997. From the Jackson office, he coordinates the firm's real estate work throughout Mississippi. He practices primarily in the areas of real estate, title insurance, economic development, forestry, natural resources, zoning, environmental and business matters. Ogletree is the founding partner and leader of the firm-wide Forestry Team.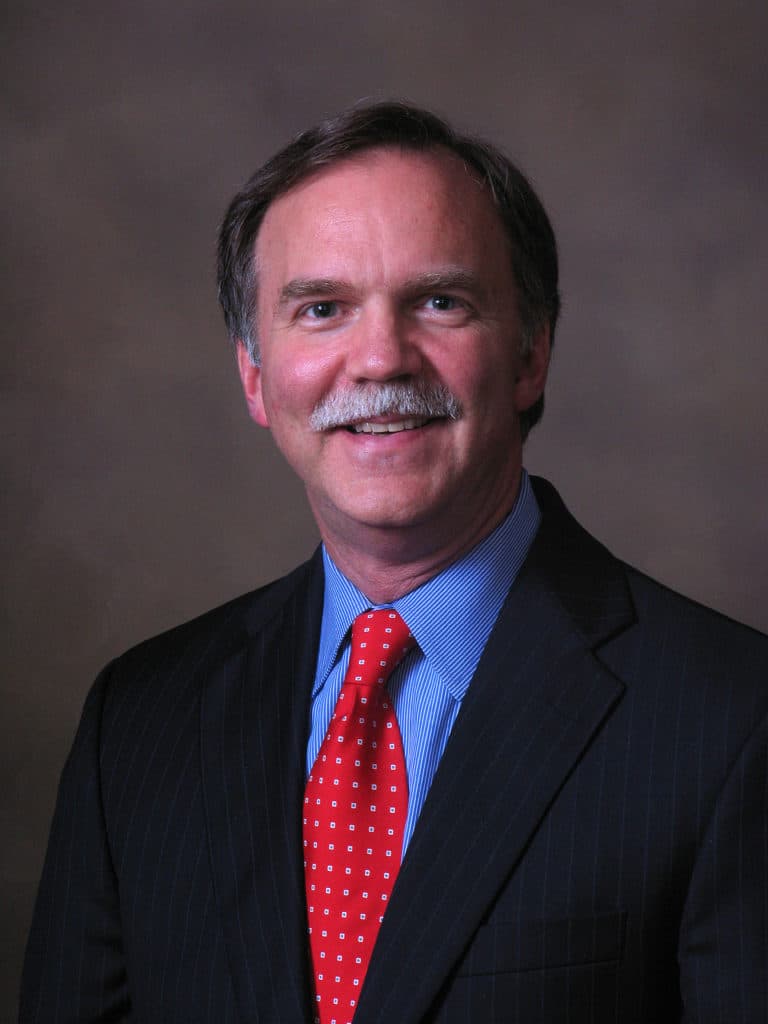 He received a Bachelor of Science degree from the University of Southern Mississippi and a juris doctorate from the University of Mississippi School of Law. He is admitted to practice law in Mississippi and Alabama.
"I am honored to be asked by Governor Bryant to serve on the Board of Trustees for the Institutions of Higher Learning in the State of Mississippi," Ogletree said. "Our state's eight distinct, mission-driven universities create a strong public university system designed to meet the higher education needs of Mississippians and enhance their quality of life. I look forward to working collaboratively with the board members and IHL staff in pursing excellence in quality instruction, research and service as we continue to improve affordable higher education in Mississippi."