After a pastor and a teenager were shot and killed in Mississippi's capital city on Sunday, Governor Bryant said the violence must end.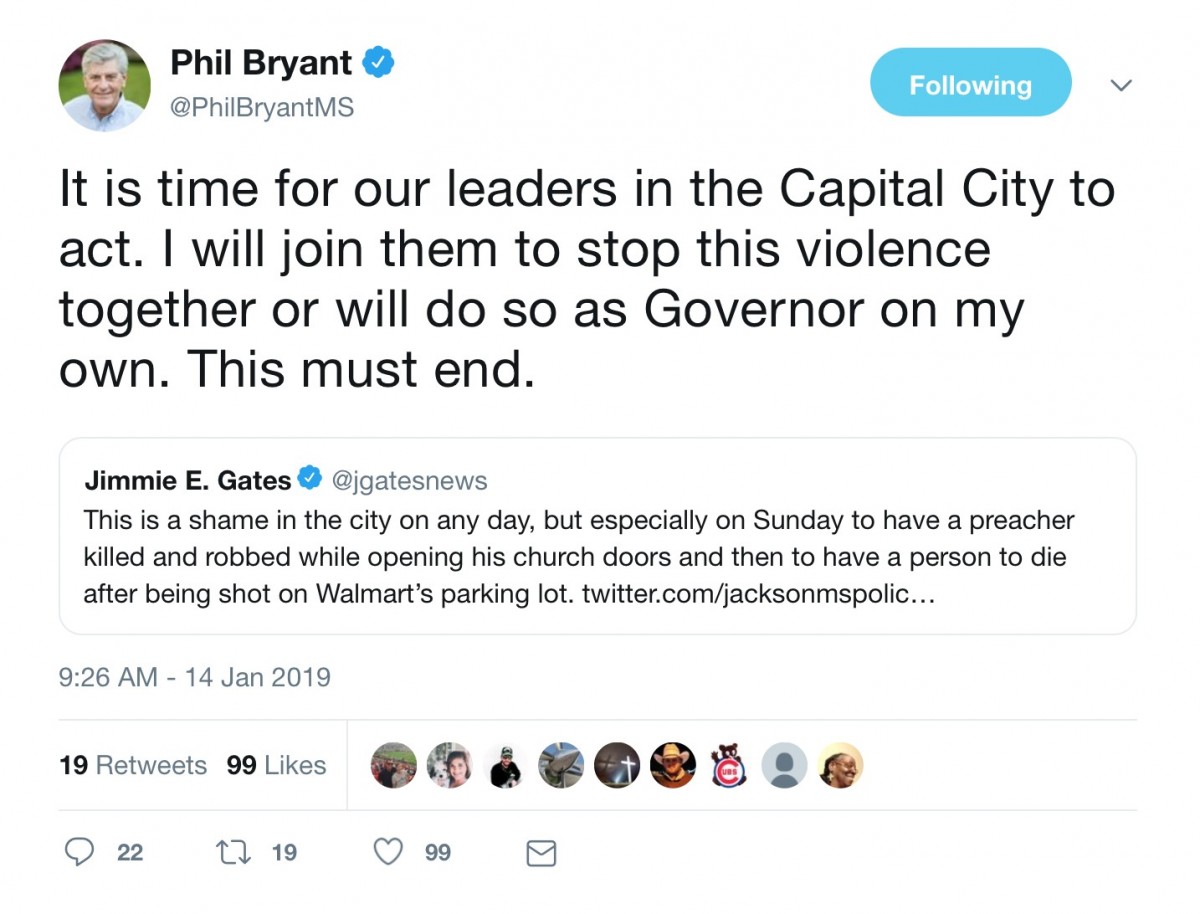 Jackson Mayor Chokwe Antar Lumumba also put out a statement regarding the shootings and other violence happening in the city.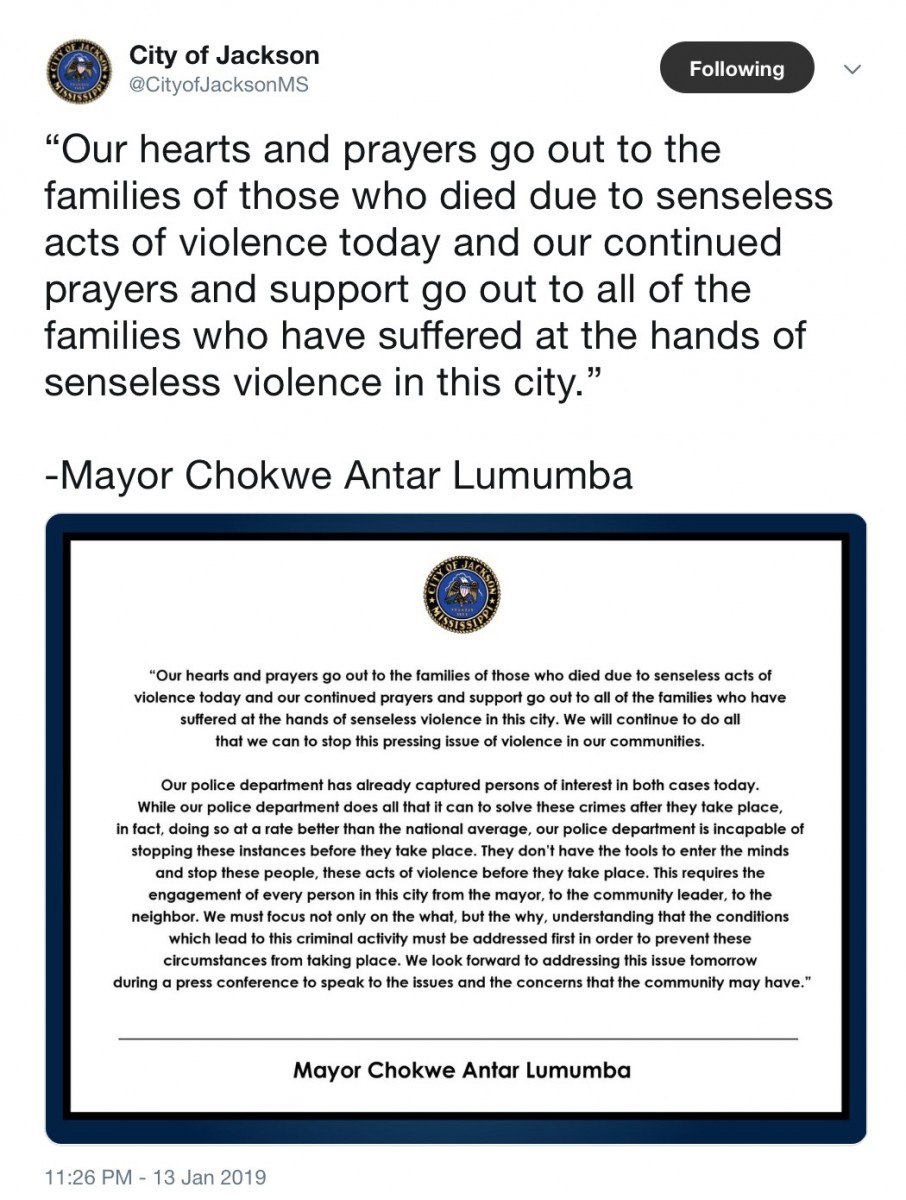 Update (1/15/19):
Jackson Police have made a second arrest related to the fatal shooting and have charged 23 year-old Bernard Randall with capital murder.
Randall had been previously implicated and additional information was received from a concerned citizen providing his whereabouts. Officers located Randall late last night at an undisclosed location in south Jackson.
Additionally, Randall is also charged with armed robbery of an individual and aggravated assault for the incident that happened at the Robinson Street Food Mart on last week.
Randall remains in custody without bond and the investigation is ongoing.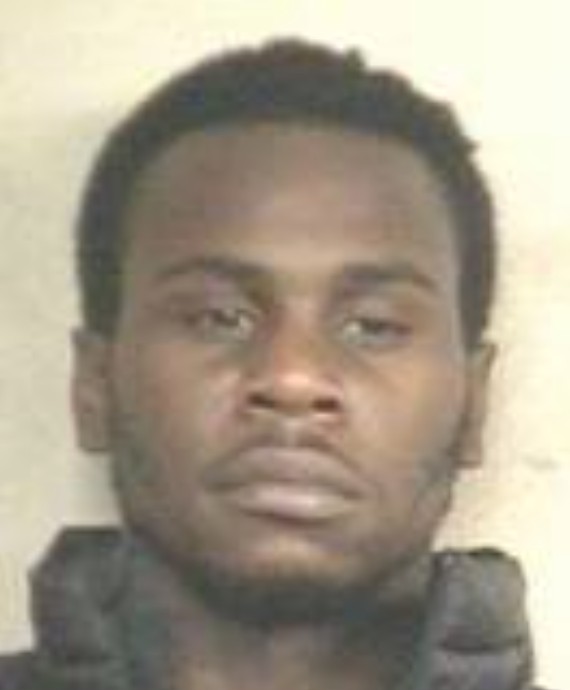 Original report (1/14/19):
The first fatal shooting occurred in the 1700 block of Hill Avenue outside of New Bethany Missionary Baptist Church.
Just after 8:00 a.m., officers responded there to find 62 year-old Anthony Longino unresponsive with a gunshot wound, lying near the entrance of the building.
Officers later learned that two black males confronted Longino at the location while he was opening for the morning. One suspect took his blue 2018 Dodge Ram 2500 truck that was parked in front of the location. The second suspect fled in an older model green pickup truck with a damaged rear windshield.  Robbery is believed to be the motive.
Just before 12:00 p.m., officers located the victim's vehicle behind a residence in the 400 block of Eastview Street.  A black male was observed running from the rear of the property prior to officers arriving, however, after an area canvass, no one was located.  Officers later received information that individuals involved may have been at a residence in the 1100 block of Pecan Boulevard.  Members of the Jackson-Hinds SWAT unit checked that location, but found no occupants and no items related to the shooting.
Through further investigation, Jackson Police arrested and charged 22 year-old Marquez Hamilton with capital murder.
Based on information received from citizens, Hamilton's location and alleged involvement was provided to investigators.  Hamilton was taken into custody late last night at an undisclosed location by the Jackson-Hinds SWAT unit.  Hamilton was later questioned by investigators where he confessed to the shooting and is also facing additional charges of armed robbery, auto theft and conspiracy.
Investigators have also received information about other individuals who are believed to be connected to the shooting.  They are currently working to verify the identities of those suspects and additional felony warrants and arrests could be forthcoming.
Hamilton remains in custody and the investigation is ongoing.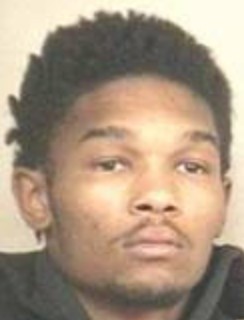 Original report (1/14/19):
Jackson Police are also investigating a fatal shooting that occurred in the 2700 block of Greenway Drive in the parking lot of the Walmart.
Officers arrived just after 6:00 p.m. yesterday evening regarding shots fired.   When they arrived, they found 19 year-old Calphrion Vardman lying in the parking lot unresponsive, suffering from multiple gunshot wounds.  He was later pronounced deceased.
They learned that the incident is believed to have stemmed from a private sales transaction involving a cell phone, which had been listed on a mobile classified app.  It is still unknown what exactly occurred, but shots were fired shortly after both parties met in the parking lot.  Two firearms were recovered at the scene.
Officers detained three other black males at the scene, who were later arrested.
28 year-old Terry Haley, 27 year-old Brian Williams and 27 year-old Brandon Williams were all charged with capital murder.
Reports state that Haley fired the shot, but he claims it was self-defense and was denied bond.
Brian and Brandon Williams were given a $100,000 bond.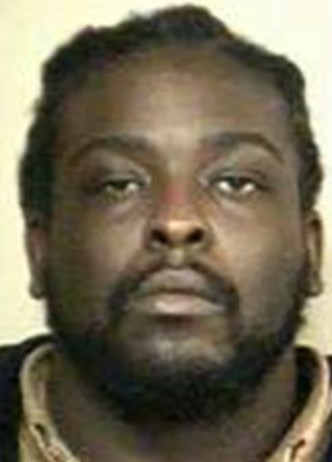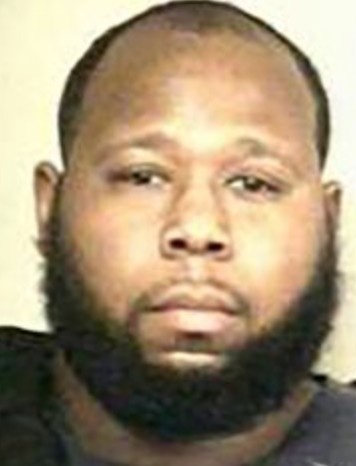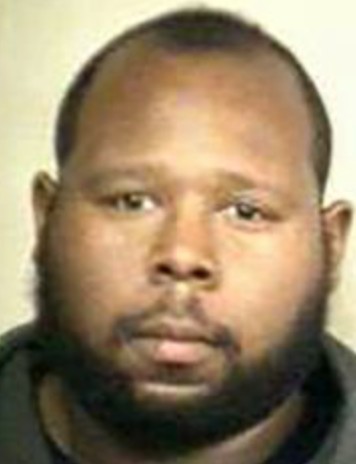 Stay up to date with all of Mississippi's latest news by signing up for our free newsletter here. 
Copyright 2023 SuperTalk Mississippi Media. All rights reserved.