Located in Tate County the Arkabutla Rescue, Rehab, and Foster is a home based and family run animal shelter whose goal is rescue, rehabilitate and re-home shelter dogs that might not come from the best of situations. 
Recently ARRF was awarded with a $10,000 check from the Tractor Supply Company for winning a nationwide photo contest, and the win couldn't come at a better time.
The rescue takes in dogs from all breeds, labs, boxers, and pit bulls. It was started by Pat Hissong around 2014 as a small operation and recently became a 501c3 non-profit organization. Since then the organization has been manned by Pat, her son Kyle Foley and just a few local volunteers.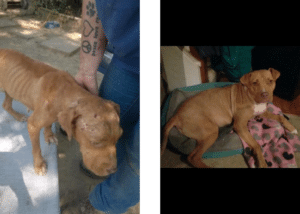 "It's located in a rural area, out in the country, and recently they've had some issues with neighbors complaining about the dogs and the noise. Basically when it comes down to it, the neighbors don't like the breed of pit bull," said Kelly Chambers, volunteer and treasurer for ARRF.
A complaint was registered for the noise with the local zoning commission in the county. An officer was sent to the property to determine if there was an issue. Chambers said they were told no problems were found, but the officer did report that there was no permit for the rescue on file.
When ARRF filed for that permit the zoning commission decided that the rescue was not a "good fit" for the neighborhood, according to Chambers, and ARRF  was asked to relocate.
ARRF hired a lawyer to fight the decision. Armed with a petition signed by over 2,000 people, over 70 letters of support by volunteers, supporters, and adopters. However the decision was upheld.
The rescue now has 120 days to move.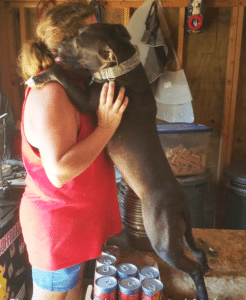 "The money from the tractor supply will be used to move the entire operation," said Chambers.
She said right now the rescue is housing around 37 dogs. With each animal brought to them they assess behavior, see how they react on a leash, and try to understand a little more about where these animals came from.
Chambers said with this move they're looking for property with no neighbors within a quarter of a mile, unless that neighbor is on board with what the rescue is doing.
Chambers added that at no time, since ARRF began operations, has any dog gotten off of the property and been a threat to anyone in the community.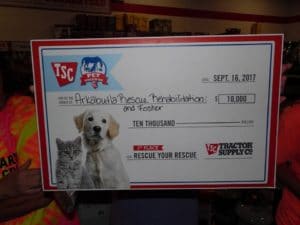 To find out how you can help ARRF and their efforts in finding a new home visit their website HERE.