After the Legislature passed a bill legalizing the lottery in Mississippi, Gov. Bryant appointed a five-person board to the Mississippi Lottery Corporation.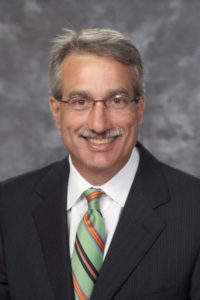 Gerard Gibert is a member of the lottery corporation board and said that there is much to be done to create the corporation before the lottery can start making money.
"We feel like by next summer we will be in a position to at least do the instant tickets, the scratch-off tickets, that's kind of our goal at this point," Gibert said. "But, you can't commit to that because we don't know how much time some of these other items will take us to have resolved. At the same time, we will be working on the interstate agreements with the multi-state games, Power Ball and Mega Millions… Hopefully, we will have that up and running by the end of 2019."
Gibert said that the first $80M from the lottery will go toward the state highway fund, anything over that goes to the education enhancement fund. However, it may take a while to get there.
"It's totally speculative, but my expectation in analyzing the way that events unfolded in other states is that year two of operations, which would be the middle of 2020 through the middle of 2021, I would expect the company would be profitable through that period," Gibert said.
An additional benefit that some stores may see from the new lottery is an increase in sales. Gibert said studies show stores that sell lottery tickets experience on average a $4 increase in sales per person. However, he said that the lottery corporation is not allowed to participate in any kind of a video lottery which he believes would hurt the casinos in the state.
Another interesting portion of the lottery law states that the lottery corporation is required to work with the Mississippi Department of Health and Human Services to recover money from a winner who owes child support.
"When they present their tickets for redemption we will have a system to determine if they are in arrears and if so, we will take that cut first, give it to health and human services to get them caught up as much as we can and anything left over after that they will get," Gibert said.
Stay up to date with all of Mississippi's latest news by signing up for our free newsletter here. 
Copyright 2023 SuperTalk Mississippi Media. All rights reserved.