Mississippi's Division of Medicaid has reduced their budget by $15 million. In early September 2018, the state's Division of Medicaid said they were able to reduce the department's Fiscal Year 2019 budget deficit by $35 million.
For 2020, the Division of Medicaid requested $954 million from the Joint Legislative Budget Committee and now that number has been revised and gone down by $15 million.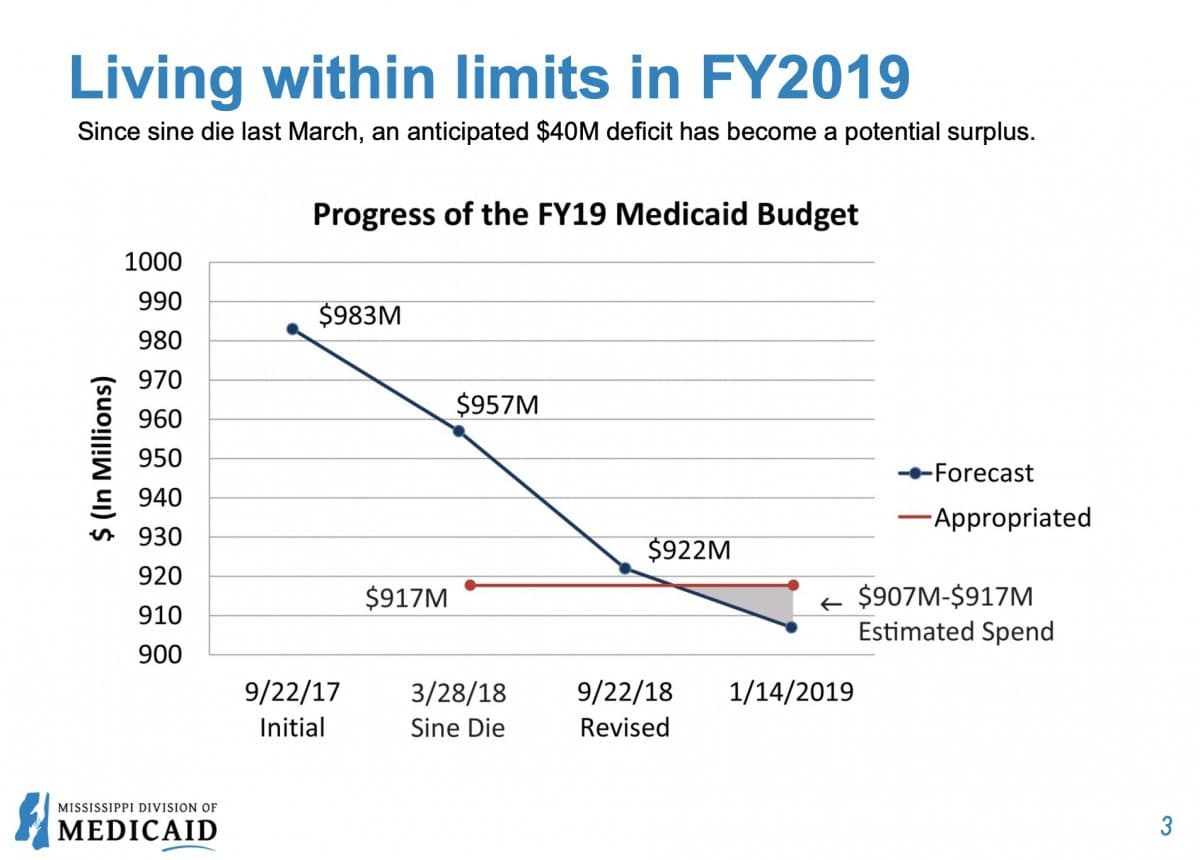 "Executive Director Drew Snyder and his team are managing Medicaid better than any time in Mississippi history," said Governor Phil Bryant on social media.
An amazing success story you may not see anywhere else. https://t.co/9eIWSYJsC9

— Phil Bryant (@PhilBryantMS) January 15, 2019
"We are pleased to be able to reduce our initial appropriation request for fiscal year 2020 by $15 million," said Snyder. "We will continue evaluating our financial status and hope to see a further downward revision later in the legislative session."