The Mississippi Highway Patrol has officially welcomed 57 new troopers.
Trooper School Class 62 started back in October with 120 cadets, and after 19 grueling weeks of Trooper School, just 57 remained. The remaining cadets represented "the best of the best" Governor Bryant proclaimed,  as he was in attendance at yesterday's ceremony.
The graduating class was one of the department's most unique classes, consisting of three women (the first since 1980), all of whom are mothers, a 49-year-old cadet, members of the Army Reserves, and a former National Champion with Alabama's 2012 football team. While each cadet came from a different background and will serve different areas across the state, they were able to come together as one unit throughout their training.
"As the weeks went on, our unity became a family and this bond grew stronger and stronger," Class President Jesse Slater said. "As we got to know each other, there were times in the barracks, on the PT field, and even on the days off through texts and phone calls that tears were shed, and personal stories were shared. There were hugs and prayers for family members that were sick and that were lost, and there were uplifting moments."
Commissioner of the Department of Public Safety, Marshall Fisher commented on how unique this class is and how they truly earned this achievement.
"We've got some real diversity going on, and I'm proud of that. It's a great accomplishment for someone to come in at the age of 49 and make it through this kind of training. And I'm really proud of the women in this class, and I hope we have more in the next class. Nobody gave these people anything and that's the truth."
Before the new troopers rolled out one-by-one in their squad cars, Governor Bryant delivered the commencement address and reminded them what they have answered the call to do.
"They will face the most difficult struggles for who those are and exhibit evil, but they will also caress a freighted child. They will help those that are injured find their way to medical care. Time and time again, they will render aid and comfort to strangers that they do not know or may never see again. This is the blessing of wearing the badge and the uniform of the Mississippi Highway Patrol."
The Governor went on to remind the crowd that the speed limit on many Mississippi highways is 70 MPH, and that now "It'll be enforced".
De'Quan De'Andre Menzie Sr. played CB for Alabama's championship squad in 2012 and went on to play in the NFL, but he is now part of a new team with the MHP. While training for the NFL may have been hard, he learned that there was more rigorous training out there.
"It was one of the worst things I've ever been through in my life," Menzie said through a smile. "Coming from an NFL background, you would think football is harder, but it's not."
While the training may have been more difficult, one part was eerily similar for the former athlete. When asked if there was a difference between getting yelled at by an officer, and by Nick Saban, Menzie didn't hesitate.
"It was about the same, my ears are still bleeding from it." Menzie laughed.
The new troopers will now go through 12 additional weeks of training out in the field with a veteran officer before they are off on their own.
The total number of troopers on the roads will now be 519, but 145 are soon eligible for retirement, so another class may be needed sooner rather than later. A request has been put in for one, according to Fisher. This was the second class to graduate during Governor Bryant's term and he said that if they are able to get a third class before his term ends in 2020 he "will feel complete."
View additional photos from the ceremony below: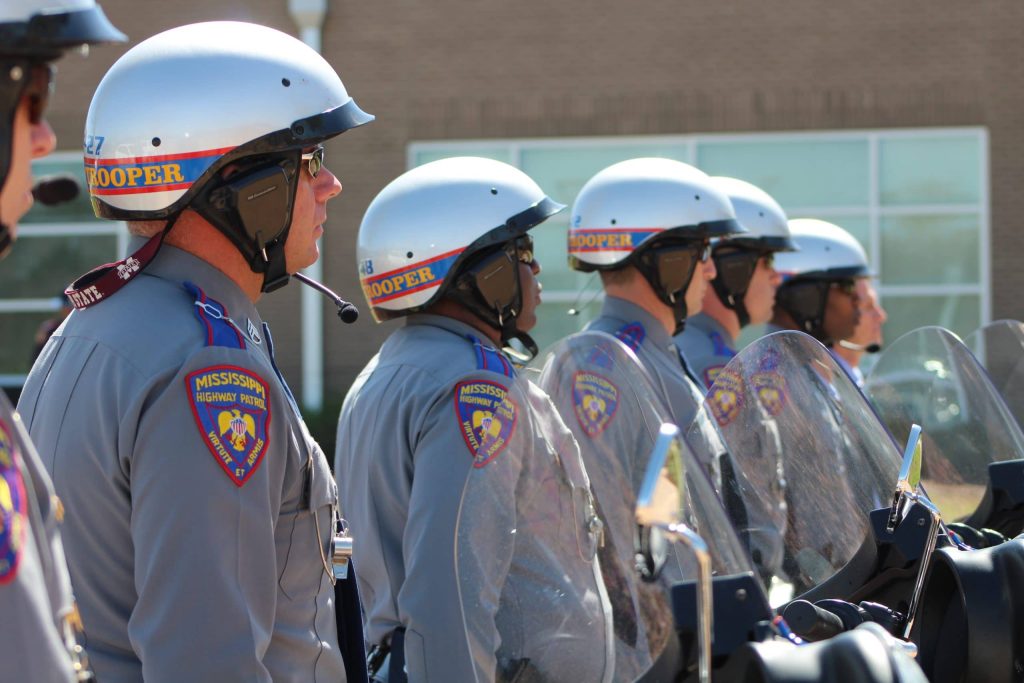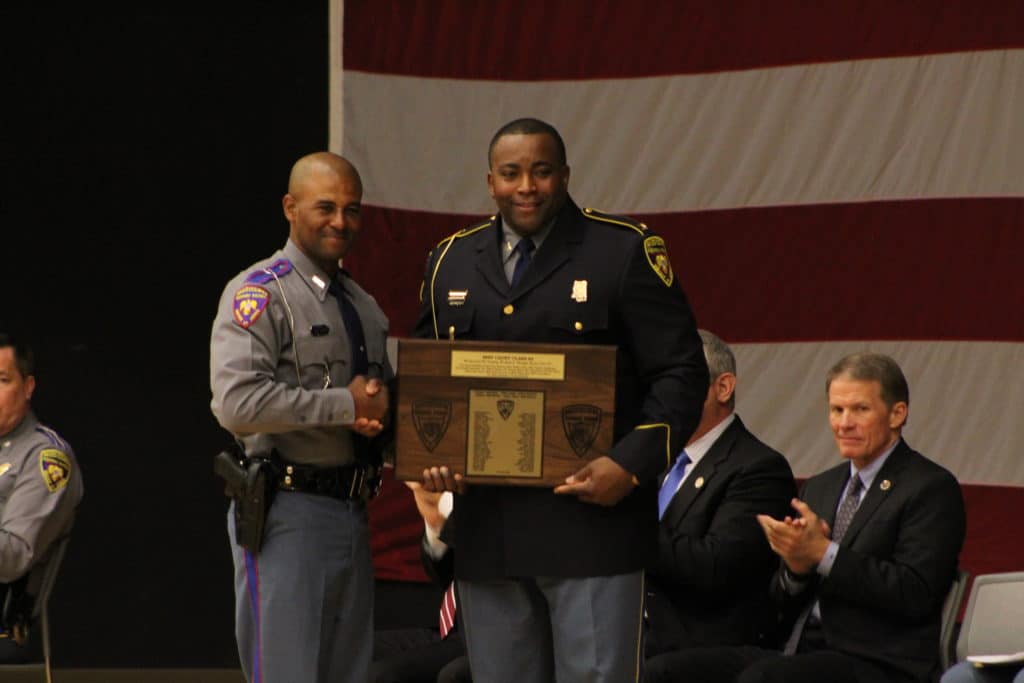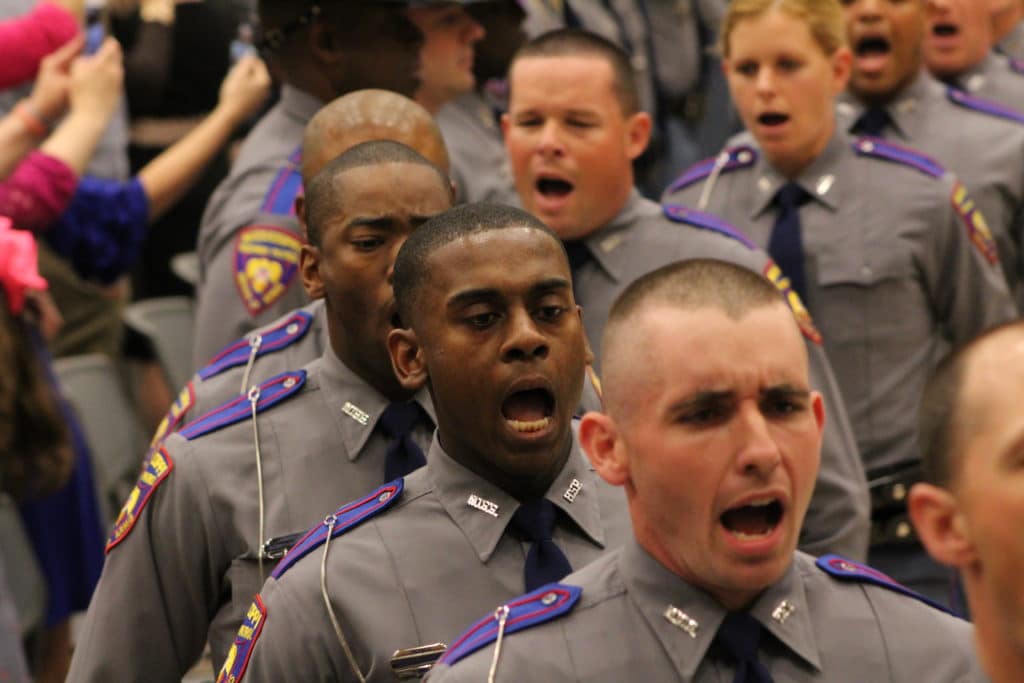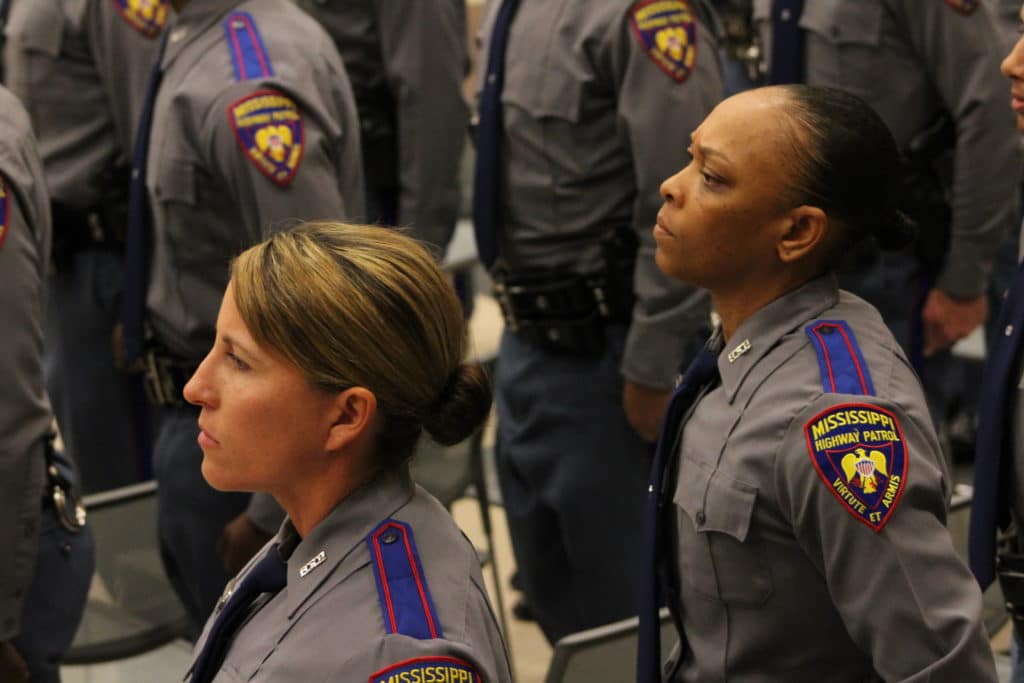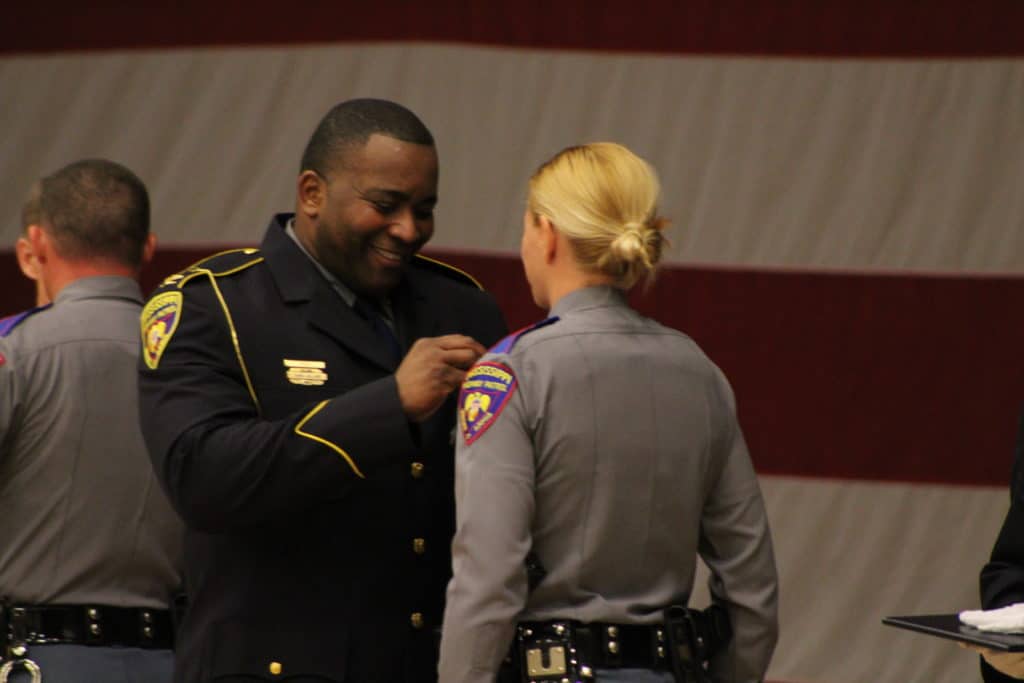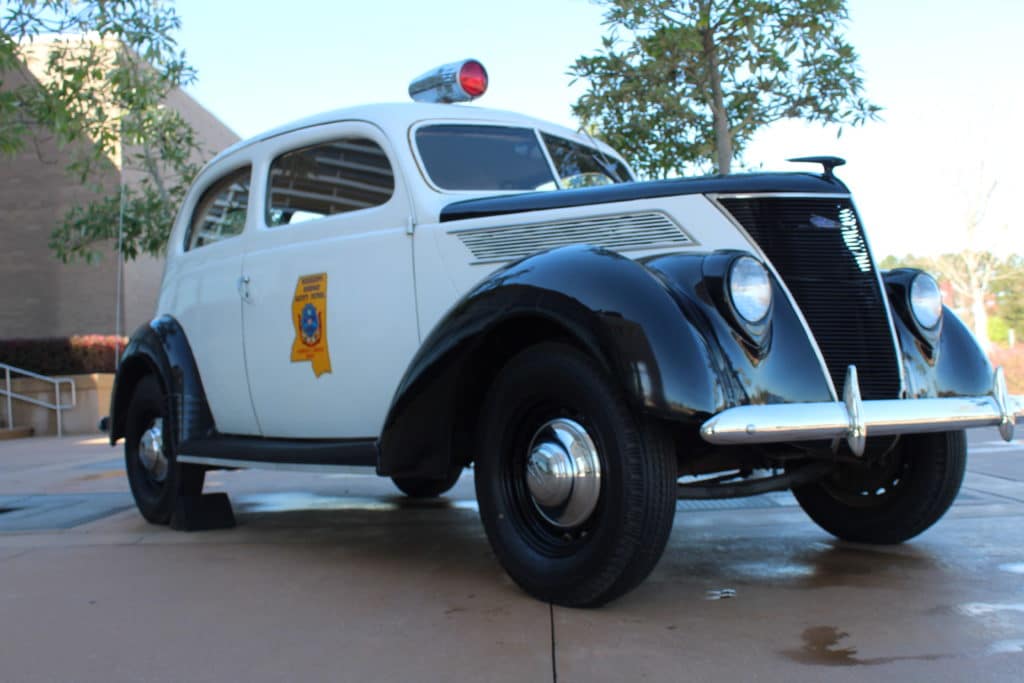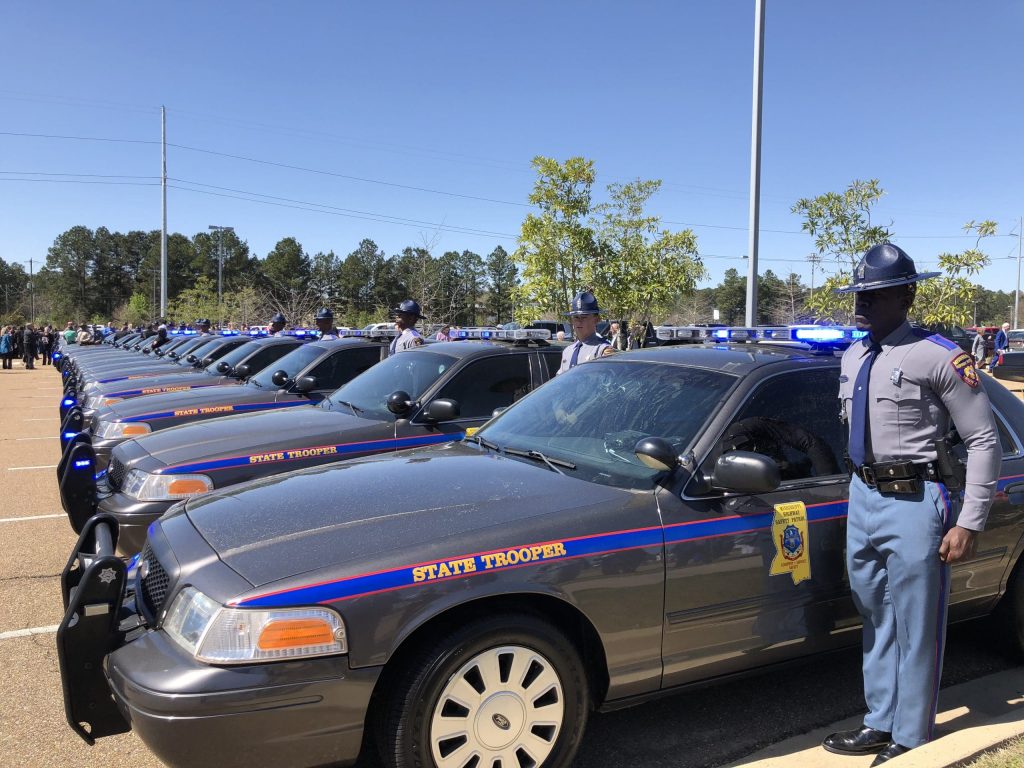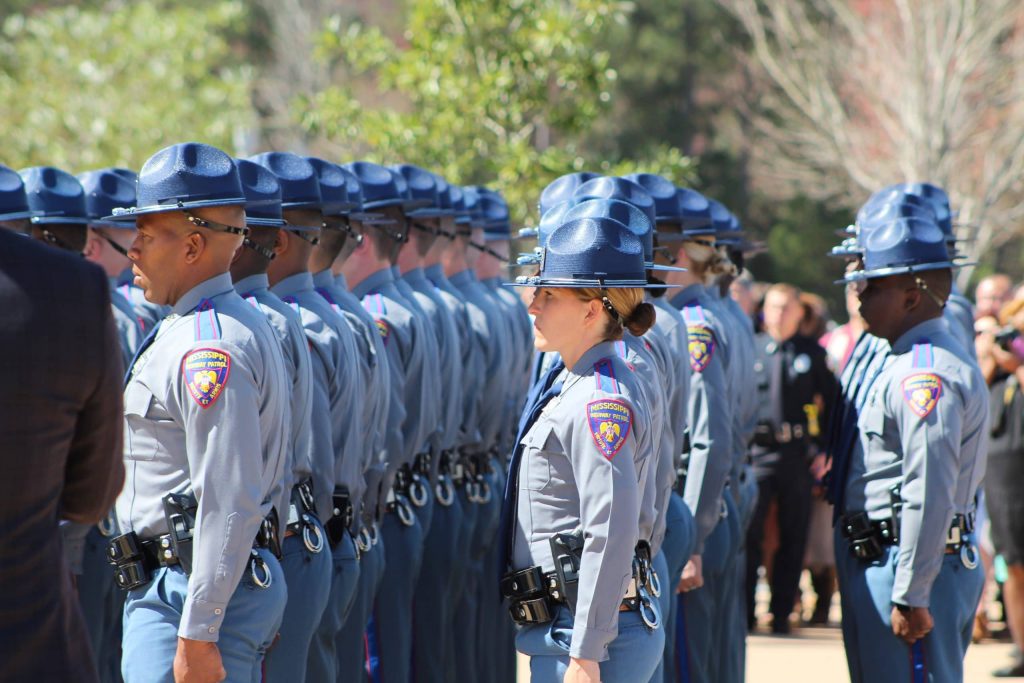 Stay up to date with all of Mississippi's latest news by signing up for our free newsletter here. 
Copyright 2023 SuperTalk Mississippi Media. All rights reserved.