On the second floor of the State Capitol representatives from all walks of government announced the 18 finalists for the Mississippi Arts + Entertainment Experience inaugural Hall of Fame. 
The 18 Hall of Famers were selected by a collaboration of the public and a nominating committee. The candidates were chosen from five categories:
Acting (movies, radio, television, theater, etc.)
Literature (Essayist, Journalist, Novelist, Playwright, Poet, Screenwriter, etc.)
Music (Performer, Arranger, Producer, Songwriter, etc.)
Visual Art (Graphic Artist, Painter, Photographer, Potter, Sculptor, etc.)
Miscellaneous (Comedian, Chef, Entrepreneur/Executive, Cinematographer, Director, Producer, etc.)
Director and CEO of The MAX museum Mark Tullos said the Hall of Fame and museum have been in the works for about a decade. Ground was broken for The MAX in 2015 in Meridian. It will officially open in 2018.
"The board of directors and Marty Gamblin are really the driving forces behind making sure that the process was developed. This is the first time we have been able to go through to select the inaugural class. We had a tremendous amount of people to consider, over 900," said Tullos.
Funding for the museum was split nearly down the middle between private and public partnerships. Around $29 million came from the state legislature in bond sales. The balance of it came from tax revenue, a food and beverage tax that was implemented in Meridian.
"The whole key to this thing is to get the nation and the world voting on this process and not just Mississippians," said Tullos. "We would love for people to claim Mississippi as something they care about too."
It is all about a celebration of the great people that come out of this state.
The MAX Hall of Fame Inaugural class includes: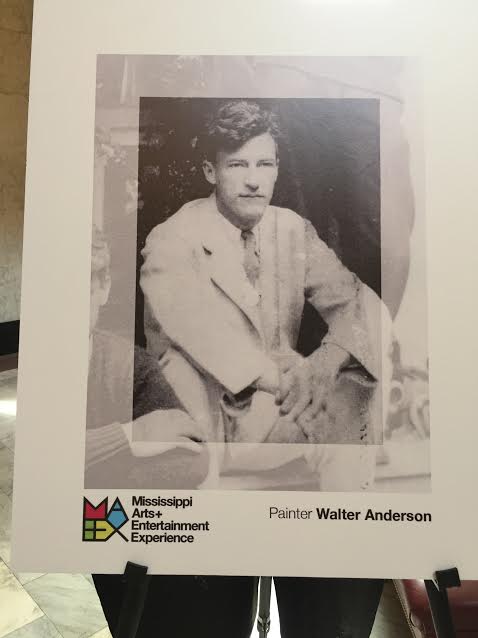 Walter Anderson (1903-1965): 
Anderson was born in New Orleans and lived in Ocean Springs where he created drawings, paintings, block prints, and ceramics inspired by the Gulf Coast. He was awarded the Mississippi Institute of Arts and Letters Award in 1989 and was honored by the Smithsonian with a retrospective show in 2003-2004. His museum is still open in Ocean Springs.
William Faulkner (1897-1962):
Born in New Albany, Faulkner grew up in Oxford, even attending the University of Mississippi for a year. He worked in Hollywood as a screenwriter on films like The Big Sleep. He also wrote The Sound and the Fury, As I lay Dying, and Absalom, Absalom! He won the Nobel Prize for Literature, and is a two-time Pulitzer Prize winner.
Morgan Freeman (1937-):
Freeman was born in Memphis but calls Mississippi home today. He was the Golden Globe Award winner for Best Actor in 1989 for Driving Miss Daisy. In 2005 he won an Oscar for Best Supporting Actor in Million Dollar Baby. He is the creator of the non-profit Rock River Foundation, and co-owner of Ground Zero blues club in Clarksdale.
John Grisham (1955-):
He was born in Jonesboro, AR, but now lives in Oxford, MS and Charlottesville, VA. Grisham practiced law in Southaven for nearly a decade and served in the Mississippi House of Representatives from 1983-1990. He won two Harper Lee Prizes for Legal Fiction and a Peggy V. Helmerich Distinguished Author Award. He has authored works such as A Time to Kill, The Firm, and The Pelican Brief.
Jim Henson, (1936-1990):
Henson was born in Greenville, but spent much of his childhood in Leland. Puppeteer, artist, director, producer, and cartoonist, he worked for Sesame Street; created Kermit the Frog, The Muppets, Big Bird, Elmo, and Bert and Ernie. Henson has won eight Emmys and created both the Jim Henson Company and Jim Henson's Creature Shop, both of which still operate today. He was inducted into the Hollywood Walk of Fame in 1991, Kermit was inducted in 2002.
Robert Johnson (1911-1938): 
Johnson was born in Hazlehurst, King of the Delta Blues Singers. His playing was so talented, a myth grew claiming he sold his soul to the devil for his musical talent. In 1980 he was inducted into the Blues Hall of Fame, '86 the Fock and Roll Hall of Fame. In 2010 Rolling Stones ranked him among the "100 Greatest Guitarists of All Time." Four of his songs made the "500 Songs that Shaped Rock and Roll" list. He died in 1938, and is buried in Greenwood.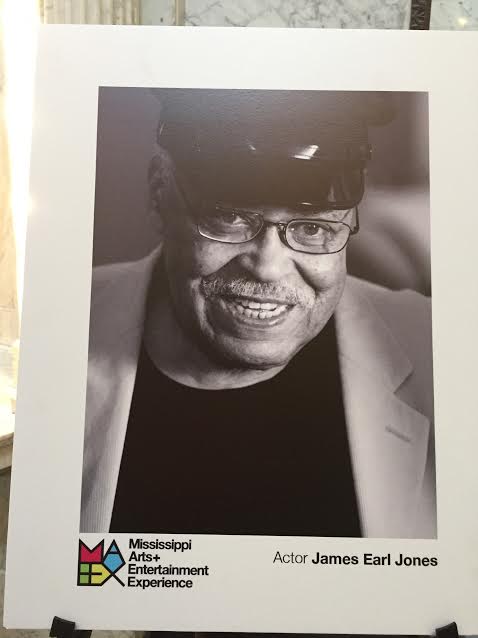 James Earl Jones (1931-):
Born in Arkabutla he was the second African-American man to be nominated for an Academy Award for Best Actor. He was the first to win two Emmys in the same year, in the same drama category. In 2002 he was given a Kennedy Center honor. In 2011, he was awarded an Honorary Academy Award and in 2015 he received the Voice Arts Icon Award. He also won two Tony Awards and a Golden Globe.
B.B. King (1925-2015):
Known as the King of Blues, he was born in Berclair, between Itta Bena and Indianola. He was inducted into the Blues Hall of Fame in 1984 and the Rock and Roll Hall of Fame in '87. That same year he won a Grammy Lifetime Achievement Award. Six universities have honored him with doctorates.
George Ohr (1857-1918): 
Ohr dubbed himself the "Mad Potter of Biloxi." Born and raised there he was never famous in his lifetime, but after an antiques dealer found his works in 1968 he was brought to the attention of the art world. The Ohr-O'Keefe Museum of Art opened in 2011 in Biloxi.
Elvis Presley (1935-1977):
The King of Rock and Roll was born in Tupelo. He starred in 32 successful films, had 14 Grammy nominations, winning three. He received a Grammy Lifetime Achievement Award in 1971. He sold more than one billion records globally and inducted into several Halls of Fame.
Leontyne Price (1927-)
She was born in Laurel and was the first African-American in a leading role in a televised opera. She was also the first to return to the Metropolitan Opera in multiple leading roles. Price has won 19 Grammy Awards for her recordings, more than any other classical singer. She was awarded the Presidential Medal of Freedom by Lyndon Johnson.
Sela Ward (1956-):
Ward was born and raised in Meridian and is a four-time Golden Globe winner for Best Actress. She won two Screen Actors Guild Awards and four Emmys. Ward has performed in 19 films and 17 television programs including Sisters, CSI New York, and Graves. 
Muddy Waters (1915-1983):
Waters was a bluesman born in Issaquena. His song "Rollin' Stone" was so popular that it influenced the name of a major music magazine and one of the world's most famous rock bands. He won six Grammys and was inducted into the Blues Hall of Fame in 1980. After his death, he was welcomed into the Rock and Roll Hall of Fame in '87. He won the Blues Foundation Awards in 1994, '95, '00, '02, '06.
Eudora Welty (1909-2001):
Welty was born in Jackson and attended Mississippi State College for Women (now MUW). She wrote The Golden Apples and The Optimist's Daughter. She won a Pulitzer Prize for The Optimist's Daughter. Her autobiography in 1984 sold more than 100,000 copies. Her home in Jackson is now a National Historic Landmark and museum.
Tennessee Williams (1911-1983): 
Williams was born in Columbus but spent his younger years in Clarksdale. He wrote The Glass Menagerie, A Streetcar Named Desire, and Cat on a Hot Tin Roof (he won a Pulitzer Prize for the last two). In 1979 he was inducted into the American Theater Hall of Fame and in '09 was inducted into the Poets' Corner at the Cathedral of Saint John the Divine in New York. The Tennessee Williams New Orleans Literary Festival has been an annual event since 1986. He was awarded the Presidential Medal of Freedom by Jimmy Carter.
Oprah Winfrey (1954-):
Winfrey was born in Kosciusko and went on to be a television host, actress, producer, philanthropist, and entrepreneur. She established Harpo Studios in 1988, making her the third woman in the American entertainment industry to own her own studio. She began the National Child Protection Act in 1991 and was included in Time's "100 Most influential people in the World" in 2004-2011. She received the Presidential Medal of Freedom from Barak Obama in 2013.
Richard Wright (1908-1960): 
Wright was an author born in Roxie, near Natchez. He was awarded the Guggenheim Fellowship in 1939. He also received the Spingarn Medal from the NAACP in 1941. He wrote works such as Native Son, Black Boy, and Uncle Tom's Children. Native Son was the first book by an African-American author to be selected by the Book of the Month Club. In 2009 he was featured on a U.S. postage stamp as the 25th installment of the literary arts series.