The Mississippi Craft Center in Ridgeland has been renamed the William Lowe "Bill" Waller, Sr., Craft Center.
The official dedication was held yesterday afternoon at the Craft Center and was open to the public.
The Mississippi Legislature authorized the building to be renamed in honor of the late Gov. Waller with the passage of House Bill 155 during the 2018 Mississippi legislative session. Governor Waller was instrumental in organizing the Craftsmen's Guild of Mississippi in 1973 during his tenure as the state's 56th governor.
The state-owned building opened in 2007 as headquarters of the Craftsmen's Guild of Mississippi, which has more than 350 artisan members.  The Guild operates the 20,000 square-foot building as a craft museum, education center, retail craft store, exhibition/demonstration facility, event venue and tourism welcome center.  The Center is open free to the public Monday through Saturday from 9 a.m. to 5 p.m. and on Sundays from noon to 5 p.m.
William Lowe (Bill) Waller, Sr., a fifth generation native of Lafayette County, was an avid patron of the arts. As Governor, he helped elevate the utilitarian wares of Mississippi craftspeople to objects of functional art.
The William Lowe (Bill) Waller, Sr. Craft Center represents the vision of Governor Waller and First Lady Carroll Waller in offering opportunities for Mississippi's citizens to realize their creative dreams and to preserve and promote the rich culture and traditions of Mississippi through art and handmade crafts. In 1973, Gov. Waller called for a survey of craft resources across the state and set in motion efforts to promote Mississippi-made crafts and the state's talented craftspeople. Gov. Waller thought that people with creative talent could earn a living with their work while promoting Mississippi's culture and heritage.
Waller, who served as Governor from 1972-1976, used the motto, "State of Change." He worked hard to ensure opportunities for all people. During his term as Governor, for the first time in more than a century, African Americans were employed and appointed in state government, ranging from the Highway Patrol to the Board of Trustees of Institutions of Higher Learning.
As Governor, he ended the work of the segregationist Mississippi Sovereignty Commission by vetoing its funding. The state-supported spy agency had secretly assisted in screening jurors to assist the defense in the second trial of Byron De La Beckwith. As District Attorney, Waller prosecuted Beckwith twice for the assassination of civil rights leader Medgar Evers. Two trials in 1964 ended in hung juries and mistrials, but the trial record which Waller developed was crucial to the conviction of Beckwith when he was tried again in 1994.
Under Gov. Waller's leadership, schools of architecture and veterinary medicine were created at Mississippi State University, the University of Mississippi Dental School was formed, and the University of Southern Mississippi polymer science program came into being. He promoted upgrading five senior colleges to university status, increasing the value and prestige of the degrees conferred.
Waller was born on October 21st, 1926. He attended elementary and middle school in the Burgess community of Lafayette County and a year of high school at Black Jack in Panola County. He graduated from University High School in Oxford. He earned a B.A. degree in business administration from Memphis State University and a law degree from the University of Mississippi School of Law. He practiced law in Jackson, then served as District Attorney from 1960-1968 for the Seventh Judicial District, which at the time included Hinds, Madison and Yazoo counties. He continued to practice law in Jackson until his death on November 30th, 2011.
Carroll Overton Waller passed away in 2014. The Wallers are survived by their four sons, Robert O. Waller, an attorney; Edward C. Waller, a trust officer; Donald E. Waller, a marriage and family therapist; William L. Waller, Jr., Chief Justice  of Mississippi;  14 grandchildren and two great-grandchildren. The Wallers' only daughter, Gloria Joy Waller, died in 1981. She was an artist.
Nancy Perkins, Executive Director of the Craftsmen's Guild of Mississippi, said the feedback they have received so far has been very positive and the Waller family is highly regarded.
"All of the family is very outstanding and proud of their father and his legacy in getting the Guild started," said Perkins. "This was a big celebration for all of them and they were very well represented. There were probably close to 100 members of the Waller family here for our celebration and we look forward to having them actively involved in going forward."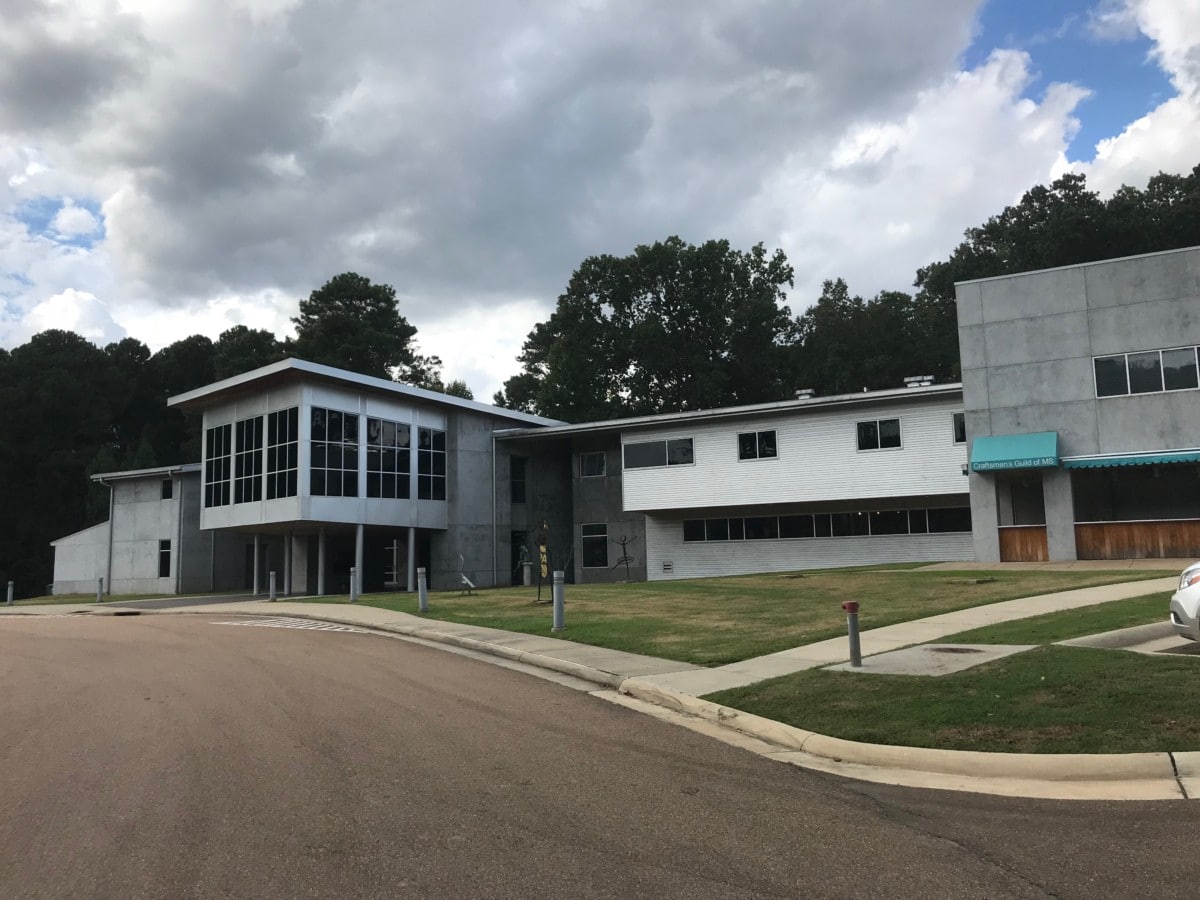 Stay up to date with all of Mississippi's latest news by signing up for our free newsletter here. 
Copyright 2023 SuperTalk Mississippi Media. All rights reserved.