After President Donald Trump announced his nomination of Judge Brett M. Kavanaugh for the position as Associate Justice on the U.S. Supreme Court, News Mississippi sat down with Matt Steffey, a Professor of Law at Mississippi College, and Russ Latino, State Director of Americans for Prosperity to converse on the topic of Kavanaugh's nomination and potential impacts of his appointment to the highest court in the United States.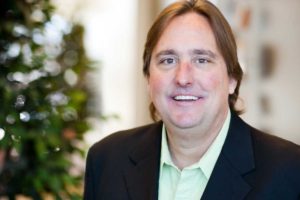 "Judge Kavanaugh is part of a group of judges that has been cultivated over a long period of time by the federalist society to be part of a community of potential nominees," said Steffey. "These nominees have been cultivated and identified. Of that group he is widely liked, widely admired, his clerks and colleagues, people who disagree with him speak fondly of him, he's been described as a lawyer's lawyer and a judge's judge. I believe that he will absolutely be confirmed… but this hasn't been about qualifications I think for a period of time. There is a political theater aspect of this around which there is a lot of fundraising and advocacy on both sides that is what we will be watching."
Steffey said Kavanaugh is a reliable nominee and what one would expect for a Republican nominee.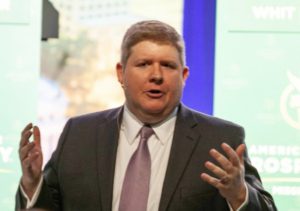 "He will be a defender of the constitution, the rule of law and I think his judicial philosophy is one of judicial restraint which is to say that he believes it is a judges job to interpret the law as written and not to make law," Latino said.
Latino added that AFP said they expect a seven-figure spend in support of the nominee in the 36 states where they have chapters.
Both responded to the question of how Kavanaugh's appointment could ultimately shape the future of the United States saying that there is no true way of knowing.
"That's the interesting thing about the supreme court," Steffey said. " Whatever one wants to say about whether it interprets or makes the law, the Supreme Court's voice is a voice of veto online, that is, the only real power that the supreme court has is to tell Congress or a state government that you have gone too far, that you have exceeded constitutional bounds."
"I think there are a lot of people who want to turn this into a question of political agenda on individual issues," Latino said. "We are saying something very different which is we are supporting a nominee who understands the role of the court is not to inject a political agenda into the process, but rather to call balls and strikes as Justice Scalia said, and as Judge Kavanaugh has repeated in some of his writing. You want someone who is independent, fair, impartial, and that is going to bring real scholarship and real study to trying to figure out what the Constitution and the statutes at hand actually say and what they meant to the people at the time that they were written."
Steffey and Latino both agreed that Kavanaugh's potential decisions on court cases should not be speculated.
"I don't think any of us know how this plays out in political terms over the next 2-5 or 10 years and I say that because on the merits he is qualified, as a point of fact he will be confirmed… the rest of it, everything that happens between now and then is political theater."
Latino added his own thoughts saying "I actually agree with that, I don't think we should be speculating about the outcome once he is on the court, because I don't think anyone knows. What you can know, looking at his record is what his judicial philosophy is."
Stay up to date with all of Mississippi's latest news by signing up for our free newsletter here. 
Copyright 2023 SuperTalk Mississippi Media. All rights reserved.