Soon after the 'Rally Banana' phenomenon for the Mississippi State Diamond Dawgs started,  MSU students Chip Goza and Storm Davis became known as the 'Banana Boys'.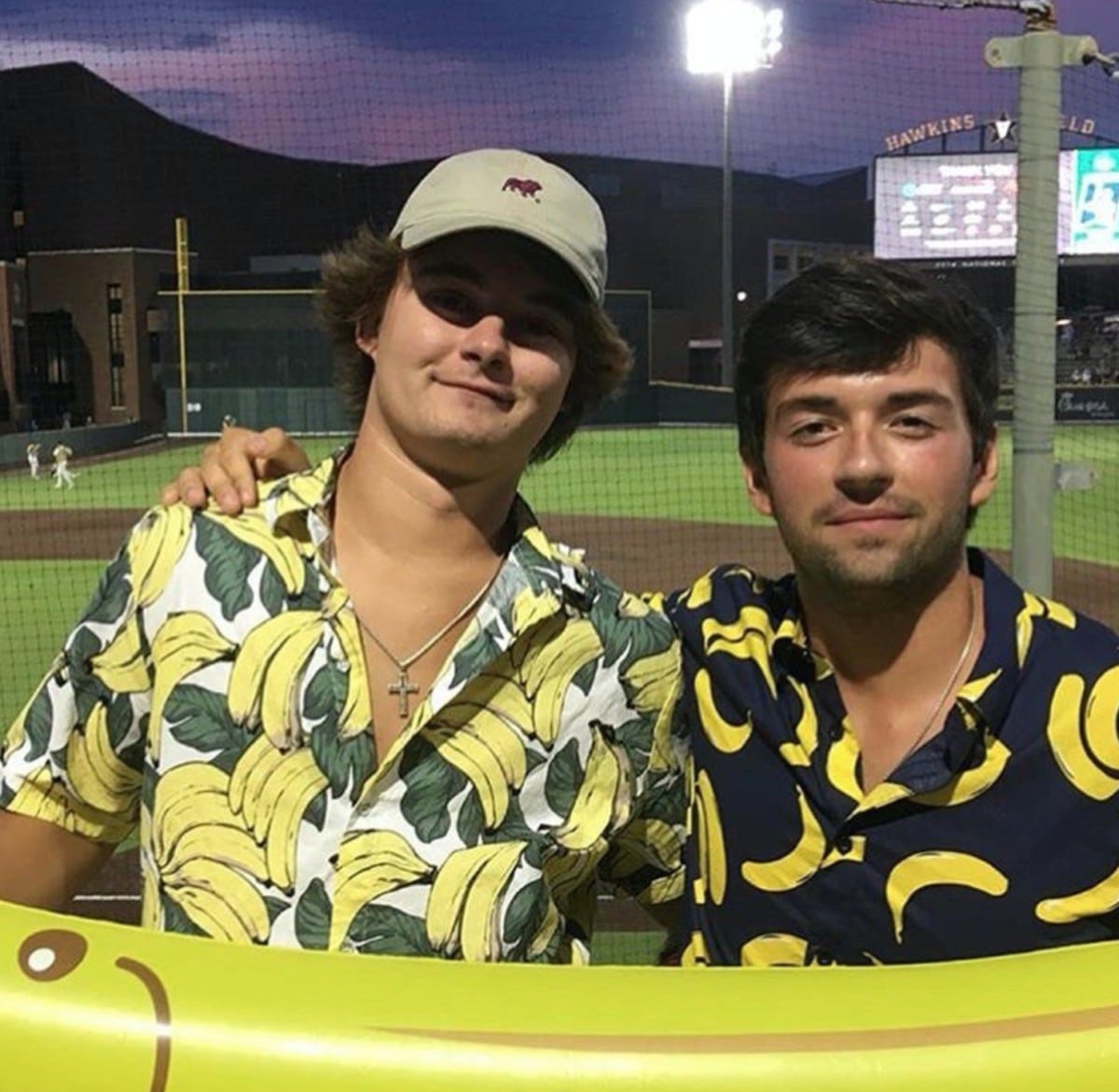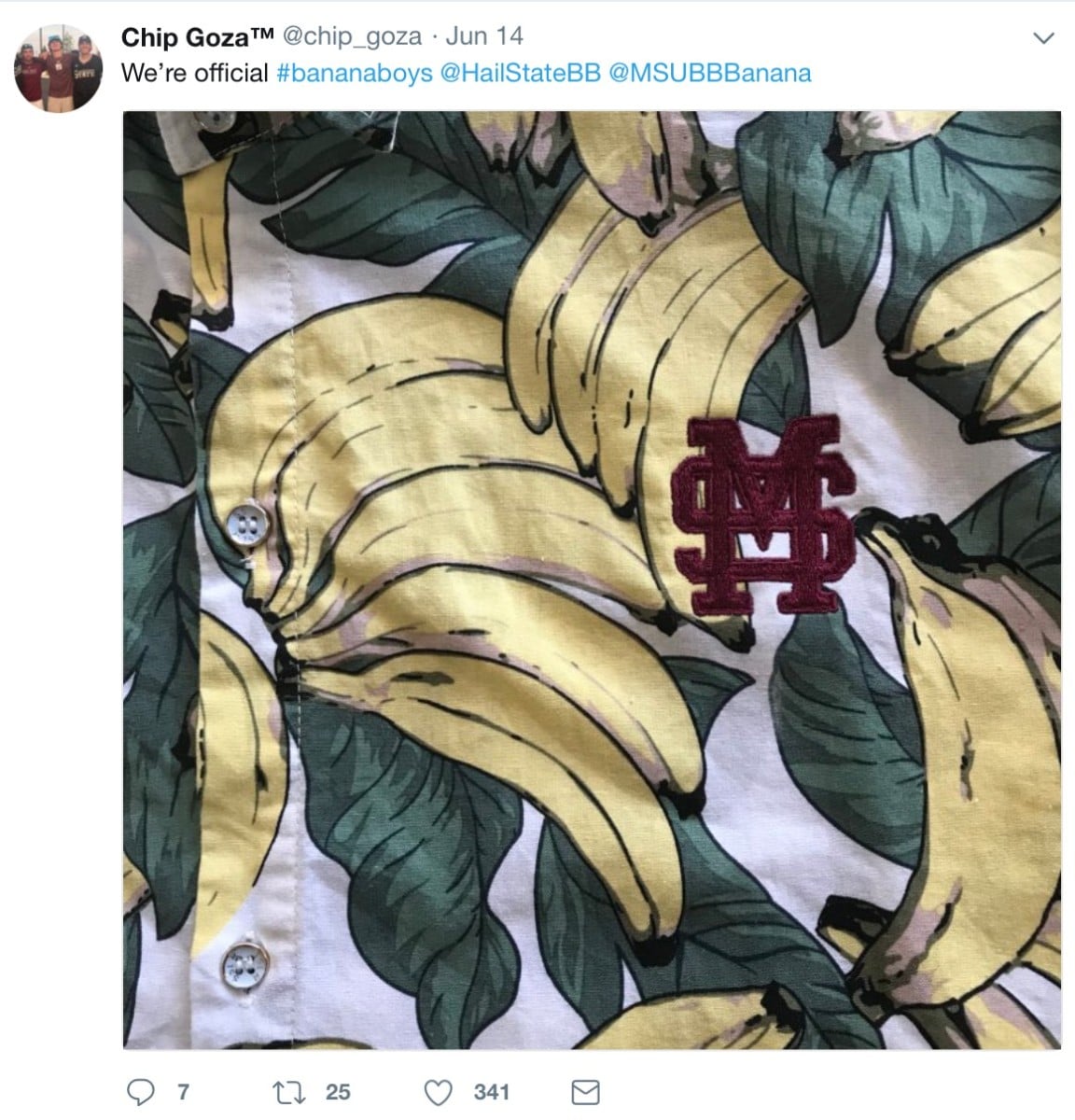 The students were in Nashville for the Super Regionals and after Mississippi State advanced to the College World Series thanks to a late rally, they wanted to keep the magic going and follow the team to Omaha.
The students then made a 'GoFundMe' to help them get there. The description read:
"I know that we were a hit at the Nashville Super Regional and would like to keep the intensity and rowdiness as long as we are in Omaha. We are two college students and all of this travelling we are doing following our outstanding baseball team is a little pricey. We both have jobs that we go to when we are home during the week days, but leaving early to be able to get to the games is not getting us enough hours. I know it says the goal was 1,000 dollars, but i did not really want to put a goal so it set it there for me. Every single penny helps. All of the money that does not go into gas or a hotel room will be donated to Blair E. Batson Children's Hospital. Everyone is greatly appreciated and HAILSTATE!"
As described, the goal was set at $1,000 but they quickly raised more than that. The new goal was set at $5,000 in which they raised $3,050. The boys stayed true to their word by saying that all of the money that is not used in Omaha will be donated to Blair E. Batson's Children Hospital.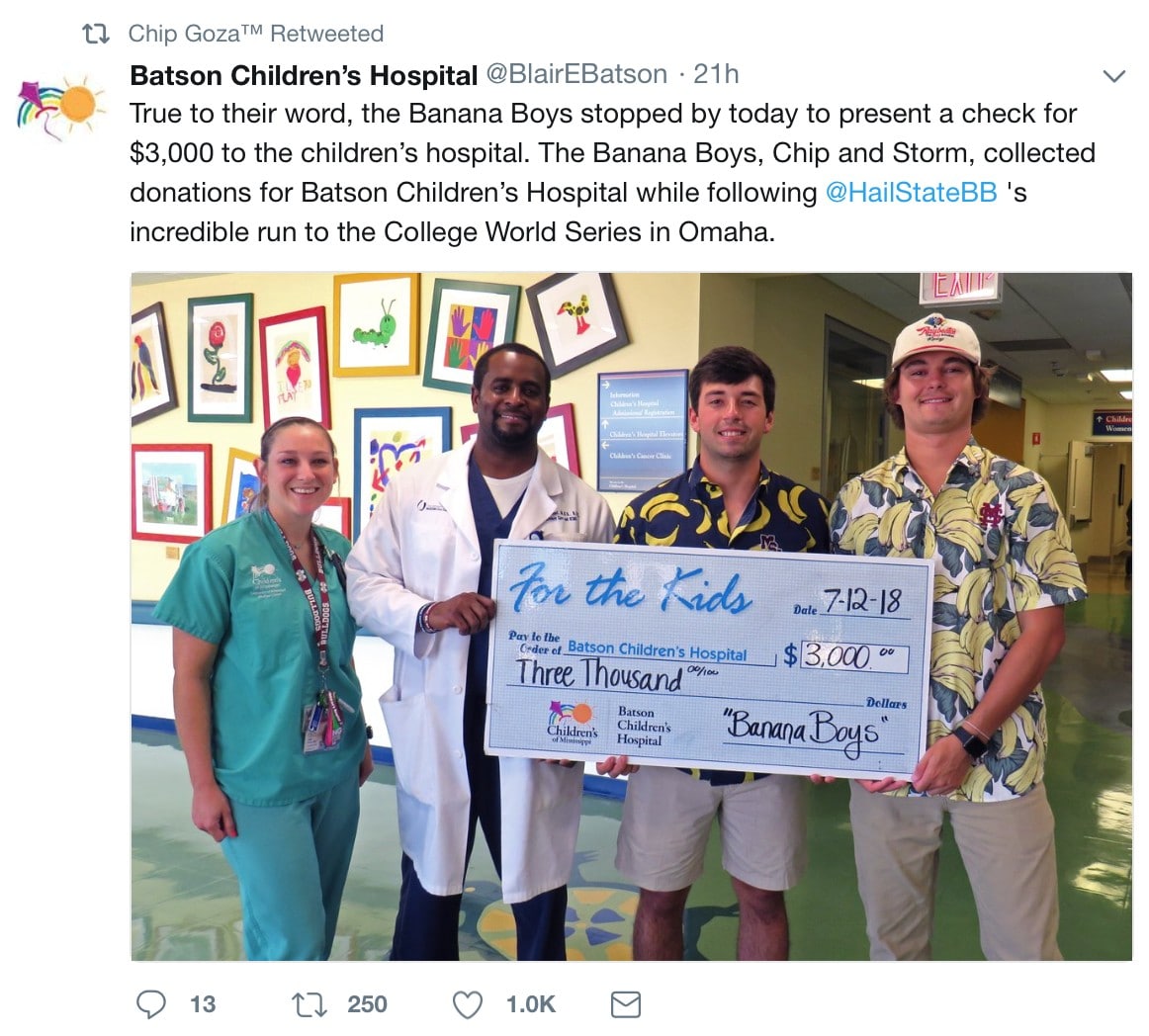 Davis said they spent $1,500 and had $1,500 left over, but Jay Shackelford and Shackelford Construction told the boys he would match whatever amount they donated to Blair E. Batson, so the boys were able to provide $3,000 to the hospital.
Goza said Blair E. Batson hits close to home because three children are there from his hometown and he knows what they have to go through and how great the facility is.