NCAA Regionals have arrived and Ole Miss, Southern Miss and Mississippi State will all take the field today in their respective matchups.
Ole Miss: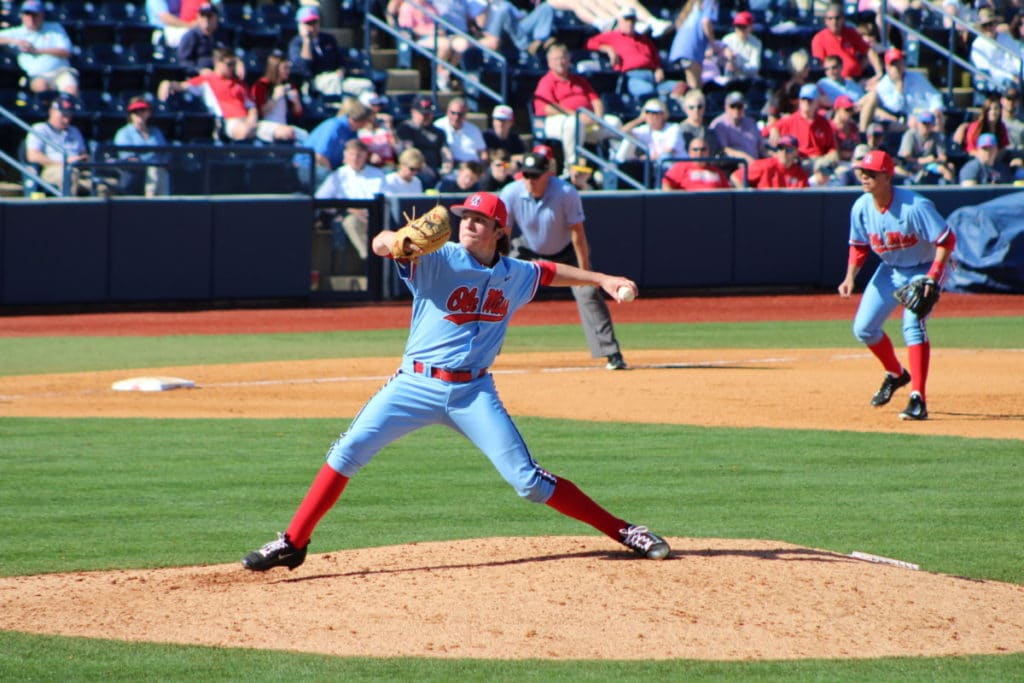 In front of what should be a rocking crowd at Swayze Field, Ole Miss is set to host their 8th regional in program history, and their first opponent will be the St. Louis Billikens with game time set for 6:30 p.m. The Rebels brought home an SEC Title, and now it's time to prove that they can play with the same intensity and consistency that they showed after the opening loss to Auburn in Hoover. It won't be an easy test for the Rebels, as they face a St. Louis pitching staff that is among the best in the nation, and the Rebels will face their ace. Miller Hogan, who will take the hill, enters as the all-time record holder for strikeouts in a season at St. Louis with 129 on the year. The Rebels will send Ryan Rolison to the mound who has been rock solid for Ole Miss for most of the season.
The Rebels will play the late game following a matchup between Missouri State and Tennessee Tech. Ole Miss AD Ross Bjork knows that the Rebels have a tough road ahead as they attempt to win their region.
"It's a tough bracket. If you add up the number of victories in this region, it's the most victories in any region, so we've got our work cut out for us," Bjork said.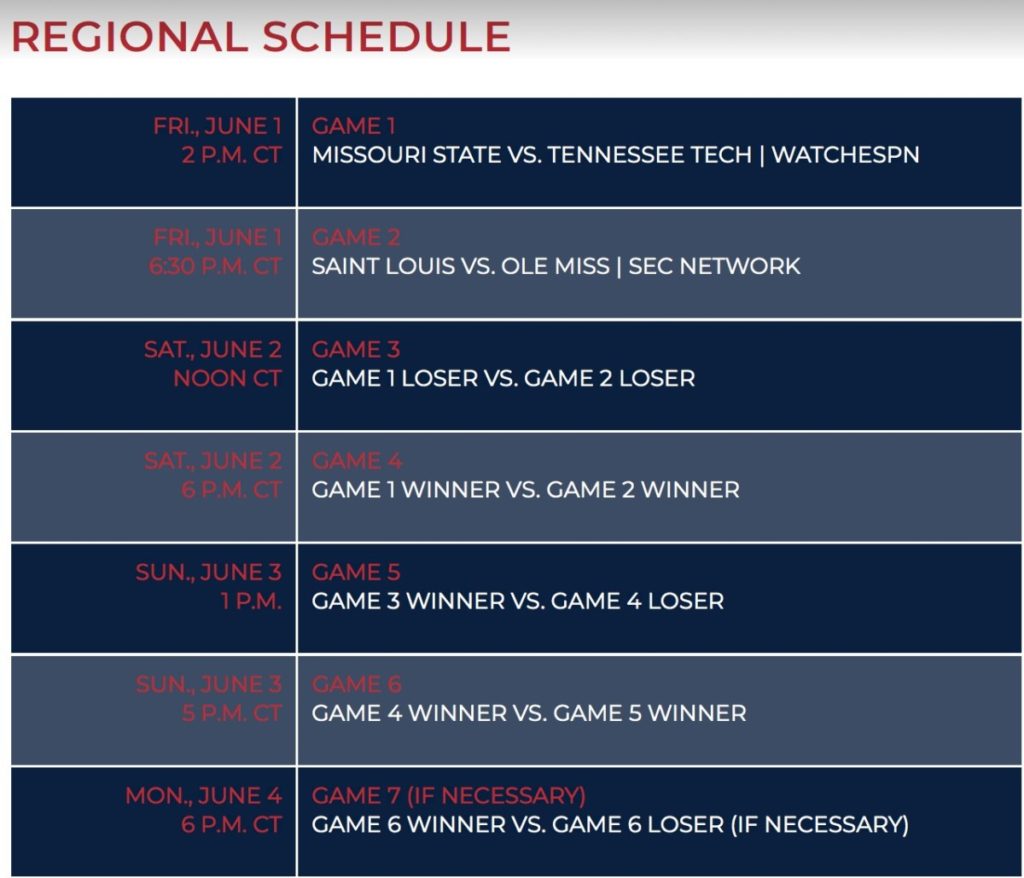 USM: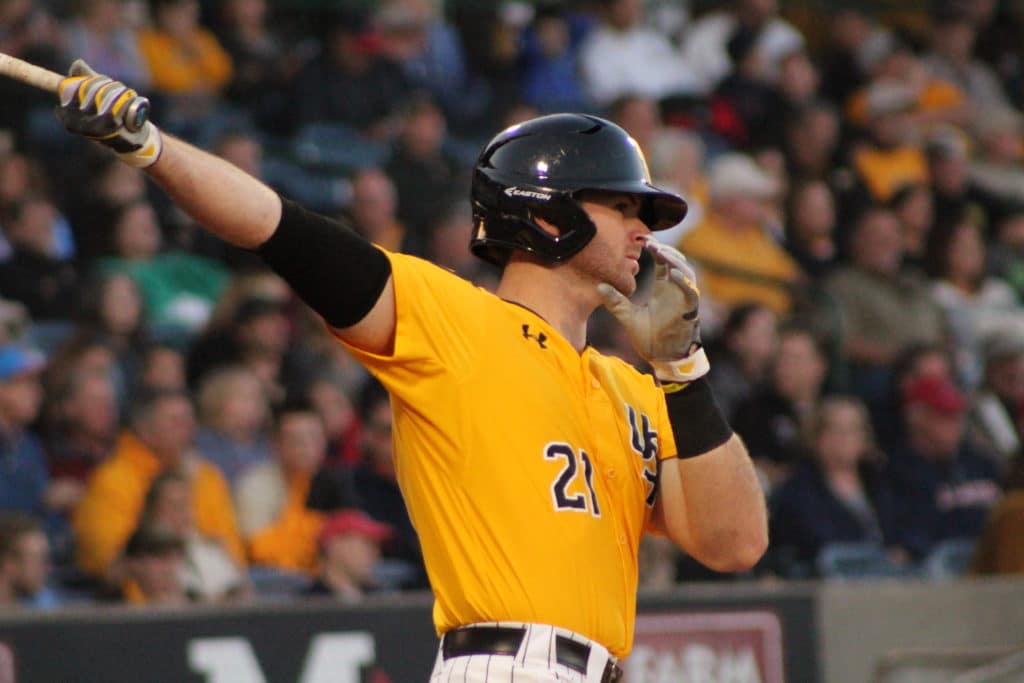 Southern Miss also won their conference tournament, but they're on the road for their regional, as they've made it to Fayetteville as a #2 seed. Although they would have made it anyway, the tournament title came with C-USA's automatic bid into the NCAA postseason. This is the third consecutive year the Golden Eagles have made the 64-team field. In their first action, USM will face Dallas Baptist tonight after the early matchup between Arkansas and Oral Roberts. Southern Miss came into the season with lofty expectations after hosting a regional in 2017, and while they're not hosting this season, they have still shown the nation why they need to be considered a threat in the postseason.
There may not be a better pitcher in the nation, and lucky for USM he's wearing a Golden Eagle uniform. Nick Sandlin is a perfect 9-0 on the year, and he'll get the start tonight. He's backed up by an offense that led C-USA in nearly every category this season.

MSU:
Mississippi State will also be on the road as a #2 seed. They've traveled to Tallahassee and will open up against Oklahoma. The Bulldogs and the Sooners will play the early game this morning before FSU takes the field against Samford. This marks just the second time that Mississippi State has reached the NCAA Tournament after starting the season 0-3. After a tough start to the season, MSU has bounced back and played solid baseball in the later stages of the season and ended the regular season with a sweep of #1 Florida.
Even if MSU falls behind early, they cannot be counted out. 17 of the teams 31 wins this season have been in come-from-behind fashion, and they've proven to be a resilient team all year long after losing their head coach. Taking the mound for MSU will be Konnor Pilkington who has struggled at time this year, but the postseason is what people remember. If Pilkington can get MSU off to a strong start, offensive leaders like Jake Mangum may be able to take control of this one. First pitch is set for 11:00 a.m.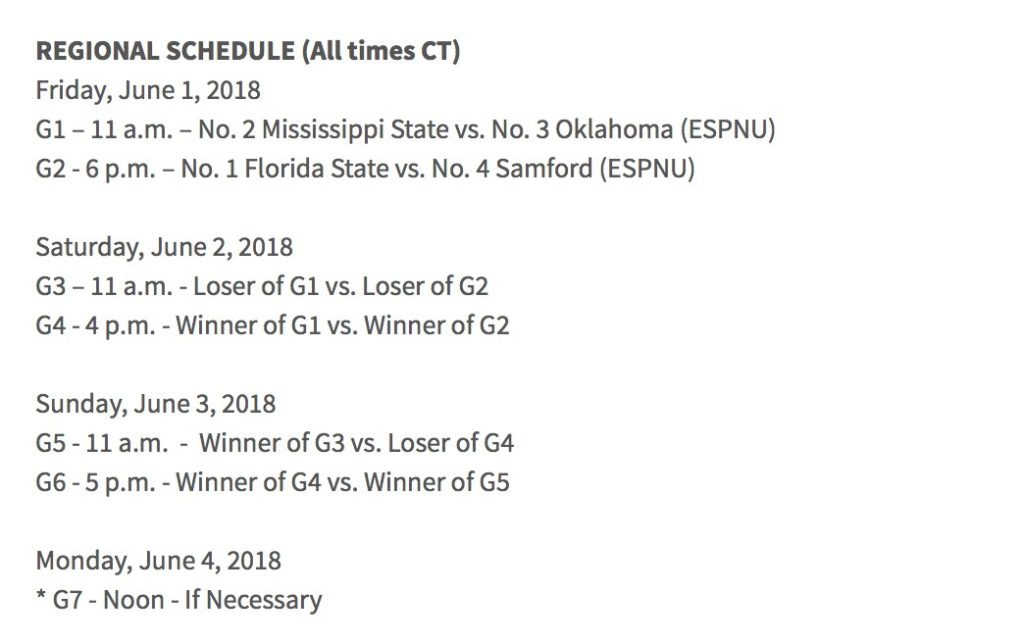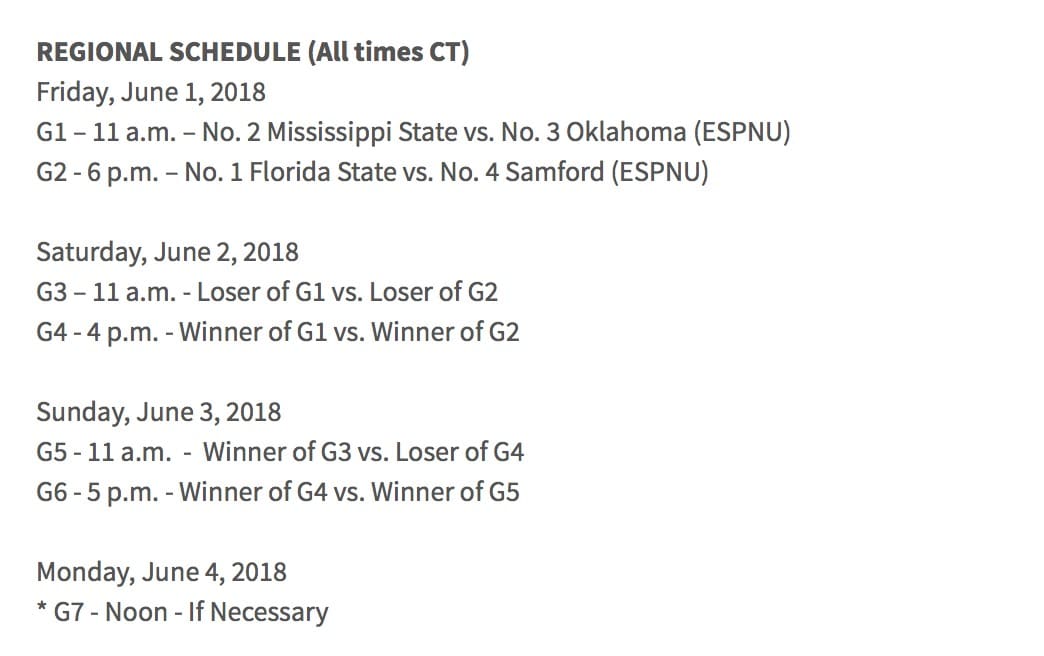 Stay up to date with all of Mississippi's latest news by signing up for our free newsletter here. 
Copyright 2023 SuperTalk Mississippi Media. All rights reserved.