Before Eli, even before Archie, there was Larry Grantham. Grantham was born Sept. 16, 193,8 in Gatesville, a small community near Crystal Springs. He later graduated from Crystal Springs High School, a football champion having won the South Little Dixie Conference and went on to play for the Rebels.
"Larry knew that if he had any hope of attending college, it would be up to him to get some kind of scholarship," said Susan Greer, one of Grantham's nieces. "Ole Miss came scouting and eventually offered Larry a half-scholarship in baseball and a half-scholarship in football. After that, he was an Ole Miss Rebel for life."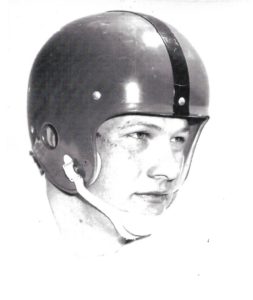 Grantham's college highlights and honors included being named All-SEC, a member of the SEC Team of the Decade,  Ole Miss Team of the Century, and induction into the Ole Miss Athletics Hall of Fame.
"Next to God and his family, nothing was more important to him than Ole Miss and his beloved Mississippi," said Peggy Grantham, his widow. "Until his health prevented him from doing so, he attended every home football game at Ole Miss."
After Ole Miss, Grantham played professional football for 13 years and was part of the New York Jets Super Bowl III championship team in 1969, was named the Jets MVP in 1970 and served as AFL Players Association Representative for 10 years. His Jets record of 43 takeaways still stands.
He was inducted into the Mississippi Sports Hall of Fame in 1980 and into the prestigious New York Jets Ring of Honor in 2011. Grantham was honored in 2016 when he presented the Super Bowl III gold football to his high school alma mater.
Now, a portion of Highway 27 in Copiah County will honor the memory of the American football great.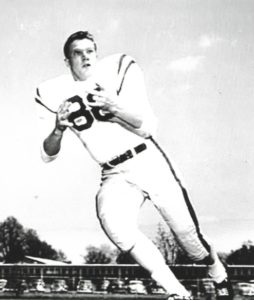 Grantham died on June 17, 2017, and exactly 13 months later, the Mississippi Department of Transportation made the dedication. The brief ceremony was the culmination of a request from state Rep. Gregory Holloway Sr. to the Copiah County Board of Supervisors that a portion of Highway 27 be designated in memoriam to the deceased football legend.
Following the supervisors' approval, Holloway made the proposal as a resolution to the Mississippi Legislature, which approved the request as House Bill No. 1150 during its regular session in March.
"As Larry Grantham's great-niece, I feel so thankful that Uncle Larry has been honored with the highway being named after him," said Rebecca Phillips, director of university and public events. "It's a proud moment for our family, the University of Mississippi and for the whole state of Mississippi."
Grantham's niece, Susan Greer helped to spearhead the effort to designate the highway in Crystal Springs in his memory. She made contact with Holloway, himself a lifelong fan of Grantham, who gladly helped push the measure through.