UPDATE 9:50 AM
The MBI has CANCELLED the Amber Alert for 6 year-old Kingston Frazier. According to JPD, the car and the child have been found. More details are coming.
UPDATE 7:50 AM
Investigators have added a second suspect vehicle to the search: a silver Honda with a dented back passenger door.
UPDATE 7:25 AM
The MBI has released a photo of the stolen car: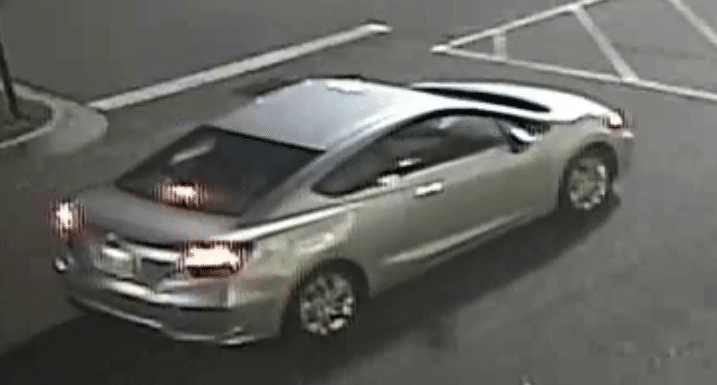 From the MBI:
THE MISSISSIPPI BUREAU OF INVESTIGATION IS ISSUING AN AMBER ALERT FOR SIX-YEAR-OLD KINGSTON FRAIZER.
HE WAS LAST SEEN IN A GRAY 2000 TOYOTA CAMRY BEARING MISSISSIPPI LICENSE PLATE HYX 783, BELIEVED TO HAVE BEEN STOLEN FROM THE I-55 KROGER IN JACKSON AROUND 1:30 THURSDAY MORNING.
HE IS DESCRIBED AS A BLACK MALE, THREE FEET, NINE INCHES TALL, WEIGHING APPROXIMATELY 40 POUNDS WITH BLACK CURLY HAIR AND BROWN EYES.
HE WAS LAST SEEN WEARING A WHITE TANK TOP SHIRT, KHAKI PANTS AND BLACK AND GOLD JORDAN TENNIS SHOES.
IF YOU HAVE ANY INFORMATION REGARDING THE WHEREABOUTS OF KINGSTON FRAZIER OR THE GRAY TOYOTA CAMRY, CONTACT THE MISSISSIPPI BUREAU OF INVESTIGATION AT 855-642-5378.
Stay up to date with all of Mississippi's latest news by signing up for our free newsletter here. 
Copyright 2023 SuperTalk Mississippi Media. All rights reserved.