Over 38 pounds of Methamphetamine Ice was seized during a traffic stop in Rankin County.
During a routine traffic stop, Interdiction Deputy Johnson conducted a traffic stop on a White Toyota passenger car for a traffic violation. The driver was identified as 28-year-old Santiago Guierrez, and the passenger was identified as, 25-year-old Wendy Holguin.
After officers obtained consent to search the vehicle, it was transported to the Rankin County Sheriff's Office Shop where officers found numerous plastic-wrapped bundles hidden in the vehicle.
A total of approximately 38.4 pounds of methamphetamine ice was recovered from the vehicle. The retail value of the methamphetamine is approximately half a million dollars.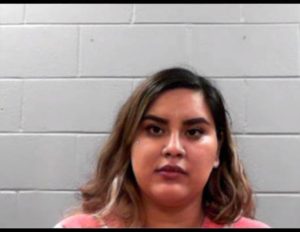 Both the driver and the passenger were arrested for aggravated trafficking of methamphetamine and transported to the Rankin County Jail. No bond for either of the suspects has been set at this time. 
The Federal Department of Homeland Security, the Mississippi Bureau of Narcotics, the Madison Police Department and the Brandon Police Department were all involved in the investigation.
The methamphetamine originated from Mexico and police said they believe the destination for the meth was the Jackson/Metro Area.
Stay up to date with all of Mississippi's latest news by signing up for our free newsletter here. 
Copyright 2023 SuperTalk Mississippi Media. All rights reserved.