Tuesday morning the Mississippi Bureau of Investigation issued an Amber Alert for 12-year-old Chrysclance Nicole Walters, just before 11:00 a.m. the alert was cancelled and Walters was found safe. 
Now officials are looking for 42 year old Johnny Jones., who was last seen with Walters. Jones is described as 6'1, approximately 160 lbs.
He was last seen driving a black 2006 Chrysler 300 with Mississippi tag RGT 700 this morning around 6:15am.
RELATED: UPDATE: Amber Alert cancelled for 12-year-old girl
(The photo below is a stock photo and not the actual vehicle. The vehicle does not have tinted windows.)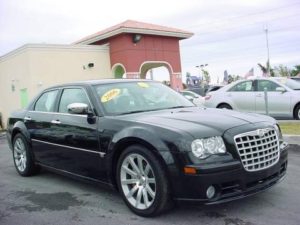 Jones is wanted for Kidnapping, Motor Vehicle Theft, and for a probation violation charge.
Jones has a past history of armed robbery charges and fleeing charges.
If you have seen Jones today or know his whereabouts or see this vehicle l, please give the information to Central Mississippi Crimestoppers at 601-355-TIPS.
Thank you in advance for the shares.