A new Mason-Dixon Strategies poll shows current Attorney General Jim Hood (D) holding a slim lead over Lt. Governor Tate Reeves (R) ahead of November's Gubernatorial election.
While there will be Republican and Democratic primaries in August, Hood and Reeves will likely be the nominees for their respective parties when the general election rolls around. The poll shows that 44% of voters currently support Hood with 42% supporting Reeves, and that leaves 14% of voters undecided.
The company revealed that while Hood is leading, his grasp on the lead has shrunk over time.
"The race has steadily tightened over the past year. Hood held a six-point advantage in December 2017 and a five-point lead last April. Additionally, Hood's edge could simply be the product of his current 11% statewide name recognition advantage (91%-80%)."
Overall, 625 Mississippi voters from 6 regions of the state were surveyed, and their results were broken down by race, gender, region, age and party.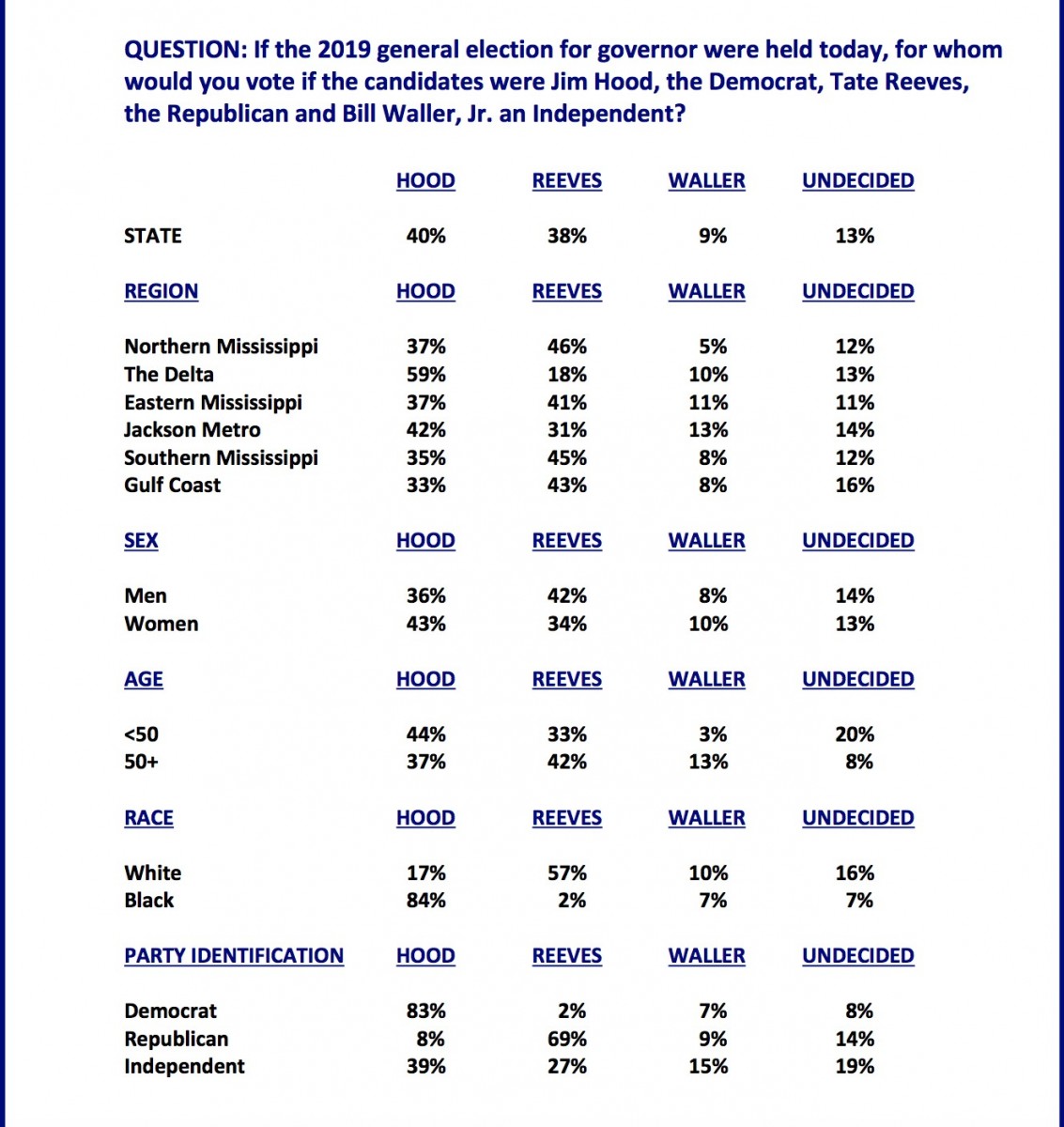 Hood will face former JSU official Velesha Williams in a primary, but no information was given on that race, but it does show Reeves with a commanding lead over Republican challenger Rep. Robert Foster.

The survey also included a hypothetical scenario of retired state Supreme Court Justice Bill Waller, Jr. running for Governor as an independent candidate and included a breakdown of what that would mean for the race.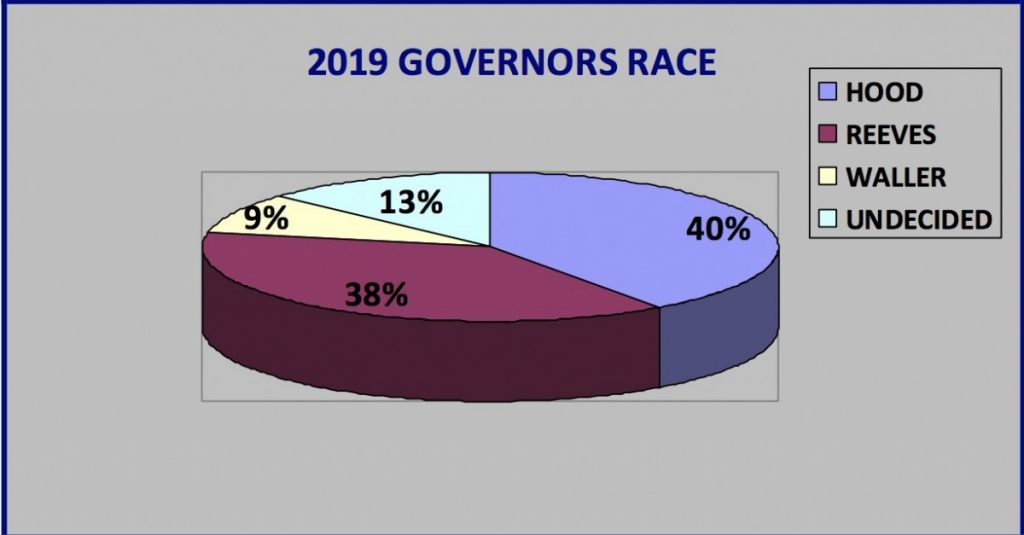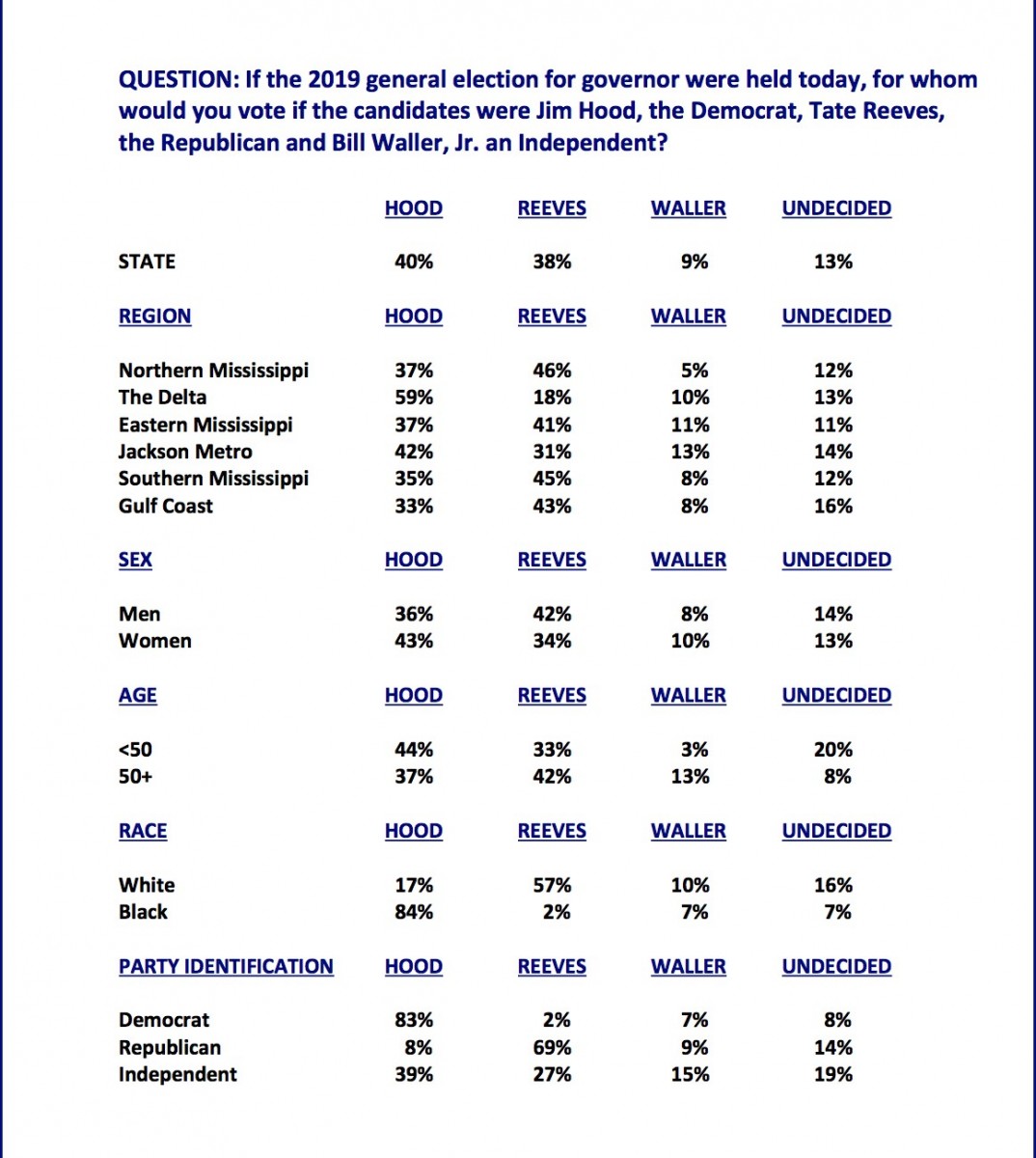 The poll also examined the primary race for Attorney General between current State Treasurer Lynn Fitch and Rep. Mark Baker and showed Fitch with a large lead.

Stay up to date with all of Mississippi's latest news by signing up for our free newsletter here. 
Copyright 2023 SuperTalk Mississippi Media. All rights reserved.