Election day in Mississippi has come and gone once again, and polls across the state have closed. On June 5th, the field was narrowed in two key races in the state, and today, you went to polls to decide who will be the Republican nominee in Mississippi's Third Congressional District and who will be the Democratic nominee in the Senate Race opposing incumbent Senator Roger Wicker.
Republican Primary in Mississippi's Third Congressional District:
Madison and Rankin County District Attorney Michael Guest took 45% of the vote during the initial primary and led the field of six. In second place, businessman and former MSU basketball star Whit Hughes received 22% of the vote to force the runoff. So, the question heading into today's election was; could Hughes gain ground, or would Guest run away with this one?
UPDATE:
The New York Times has confirmed that by a wide margin, Guest has won the Republican nomination in Mississippi's Third Congressional District.
Winner: Michael Guest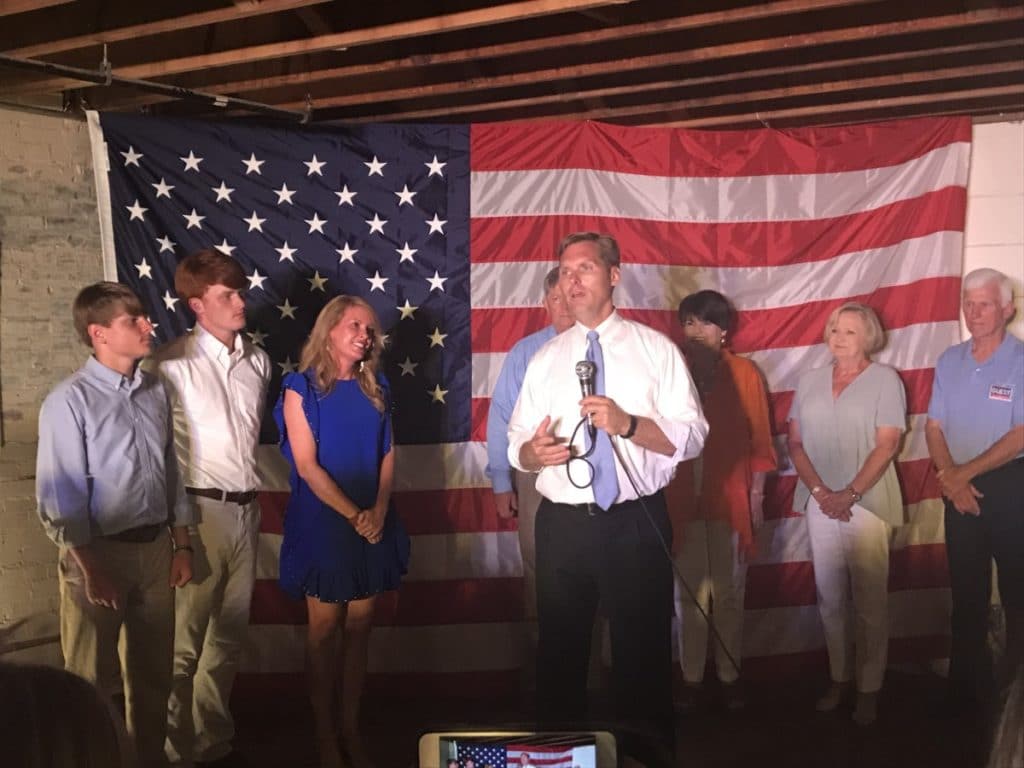 At his event, Guest address the crowd after the announcement was made.
The quieter of the two races, longtime State Representative David Baria was up against political newcomer and entrepreneur Howard Sherman. In another field of six, these two candidates each grabbed around 30-31% of the vote. With the other four candidates out of the race, both had to fight to capture the attention of voters who supported other candidates the first time around.
UPDATE:
The race has been called, and with a 17% lead over Howard Sherman, David Baria becomes the Democratic Senate nominee to face off against Wicker in November.
Winner: David Baria 
.@dbaria hugs his daughter as he is announced the winner of the #MSSen runoff pic.twitter.com/prz05wtEdA

— News Mississippi (@News_MS) June 27, 2018
David Baria gives his speech to his election party crowd right after his win Tuesday night.
https://www.facebook.com/newsms.fm/videos/1767710213320676/?t=0
Stay up to date with all of Mississippi's latest news by signing up for our free newsletter here. 
Copyright 2023 SuperTalk Mississippi Media. All rights reserved.