Yesterday a special election took place to determine who will take over the House District 77 seat held by former Representative Andy Gipson.
Gipson stepped down when Governor Bryant appointed him to fill the position of Commissioner of Agriculture on the heels of the appointment of Cindy Hyde-Smith to U.S. Senate.
Wallace got majority of the votes after running against Hayes Patrick. He will now represent his district that covers portions of Rankin and Simpson counties.
Wallace is from Mendenhall and a 1979 graduate of Simpson Academy. His family owned and operated Wallace Tractor for 37 years. He has been married to Cindy Stevenson of Brandon for 31 years, and they have three children and five grandchildren. They own and operate River Birch Farms, a poultry and cattle farm and are active members of Mendenhall United Methodist Church.
Wallace plans to find a permanent solution for our infrastructure, make sure our children's education is the best possible and he is pro-life and a firm believer in our 2nd amendment.
He was the 2014 Mississippi Cattleman's Association president, served five years on the Mississippi Beef Council board, the Simpson County Election Commissioner for 11 years, a current SCDF board member and a current advisory board member for Trustmark Bank.
"Thank you for your votes! I am proud to be your Representative-Elect for District 77. You have made your voices heard, and I will be an advocate and servant, to meet the needs and concerns of District 77. We have much to work on, and we start today!," said Wallace.
Wallace will finish out Gipson's term which ends in January of 2020.
Here are the results from Rankin County. We are still waiting on results from Simpson County.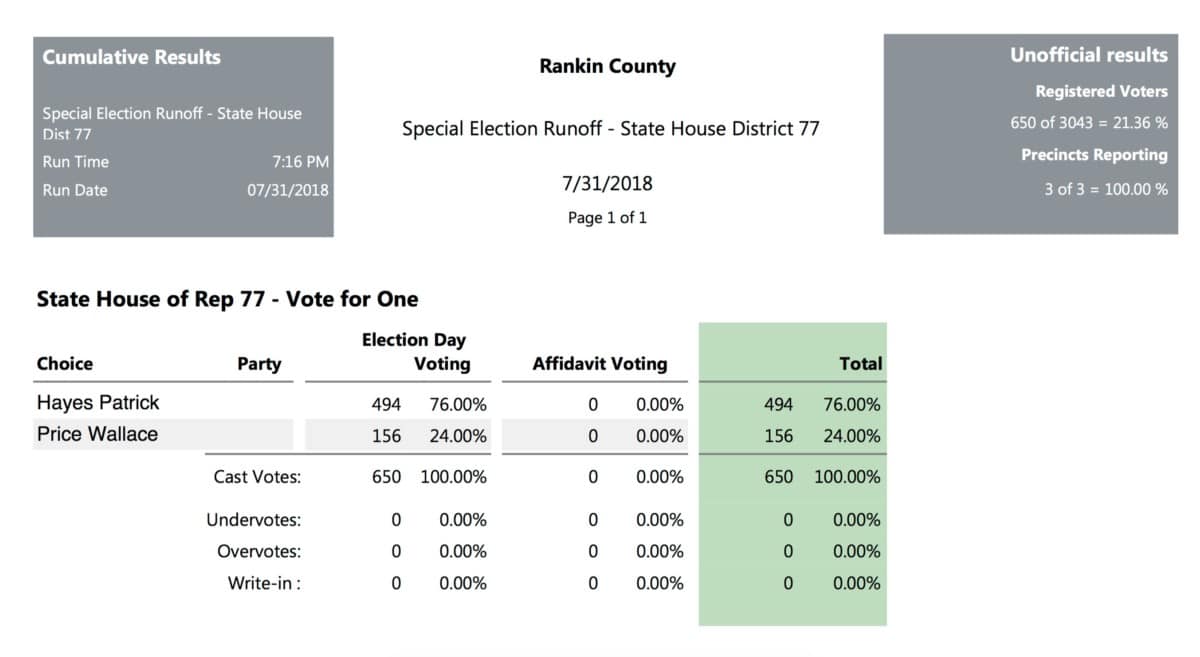 Stay up to date with all of Mississippi's latest news by signing up for our free newsletter here. 
Copyright 2023 SuperTalk Mississippi Media. All rights reserved.