The Jackson Police Department conducted operations this past weekend that were focused on reducing and preventing prostitution related activities throughout the Jackson community.
These operations ran from November 2 thru November 3, 2017. During that time, their efforts resulted in the arrests of several individuals. Each was charged with Soliciting Prostitution.
Those individuals arrested are as follows: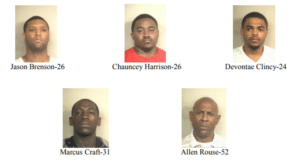 The Jackson Police Department remains committed in its efforts to stop these and other criminal acts. These types of covert operations will continue in the future and those caught participating in any form of prostitution, will be arrested and exposed.