The Mississippi Department of Transportation (MDOT) has started the Colony Park Boulevard Connector Project from Sunnybrook Road to McClellan Drive in Ridgeland. This is Phase II of the Interstate 55 Split Diamond project and will eliminate congestion and improve safety through the area. 
In addition to improving safety, this vital connector will foster economic growth and development in Madison County, announced Transportation Commissioner Dick Hall.
"This portion of Madison County is one of the fastest growing areas in the Jackson Metro," Hall said. "This project will provide new businesses wishing to locate to the area direct access to U.S. Highway 51 and I-55."
The Colony Park Boulevard Connector Project will complete Colony Park Boulevard in Ridgeland providing a direct connection between I-55 and U.S. Highway 51. Crews have cleared vegetation and stripped topsoil throughout the length of the project. Erosion control devices and new drainage structures are currently being placed.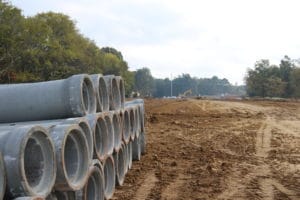 During the life of the project, lane closures on U.S. Highway 51 will only be permitted Monday through Friday between 9 a.m. and 4 p.m., except on major holidays, such as Thanksgiving and Christmas. The traveling public will be given advanced warning of any lane closures due to construction. No work is permitted on Sunday for this project.
"Without collaboration and cooperation from the city of Ridgeland, the likelihood of this essential connector being built was not high," said Hall. "However, the willingness of the city to step up and fund this important economic development project has allowed construction to begin."
Eutaw Construction Company, Inc., of Madison, was awarded the approximately $10.4 million contract and started work in late September. MDOT anticipates the project will be complete in late fall 2018.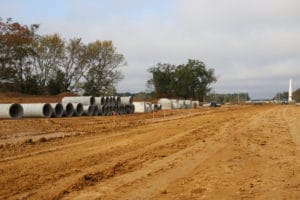 For more information about MDOT construction projects, visit MDOTtraffic.com, download the free MDOT Traffic mobile app, call Mississippi 511 or like and follow @MississippiDOT on Facebook and Twitter.