Not many expected an upset from Ole Miss over Alabama, but Rebel fans hoped for an improvement from last year's 66-3 loss to the Tide. They'll have to wait until next year for another chance. Mississippi State had a tune-up game with Louisiana and did what they were supposed to do. Check out a recap of each game below:
#1 Alabama: 62  Ole Miss: 7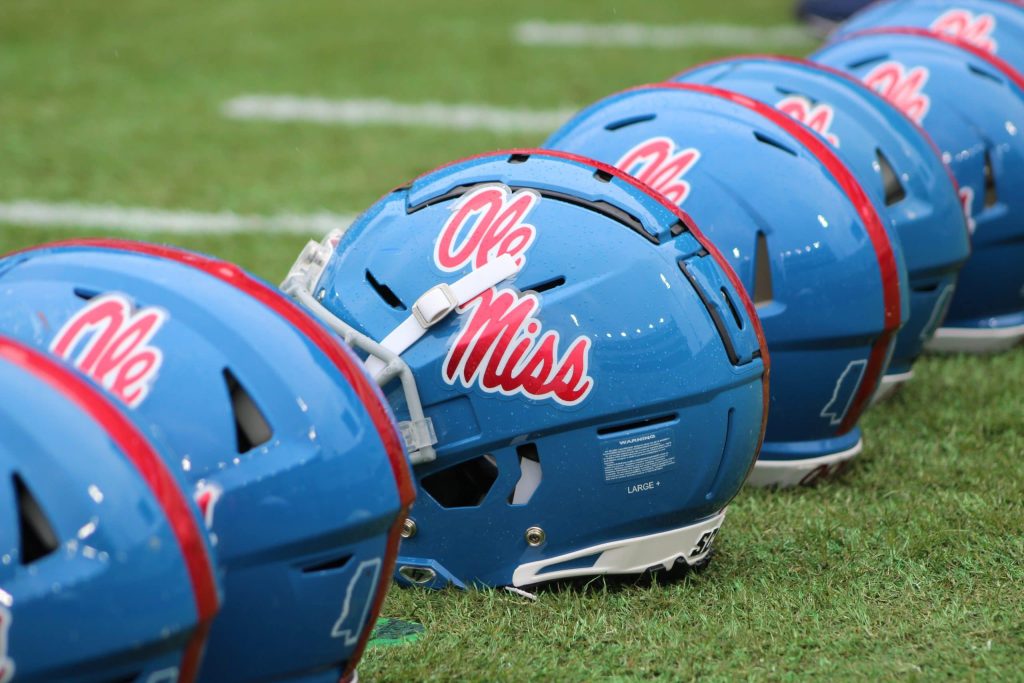 Vaught-Hemingway Stadium was rocking as Jordan Ta'amu hit D.K. Metcalf for an opening play 75-yard touchdown to punch #1 Alabama in the mouth right out of the gate. 
That would turn out to be the Rebels' only highlight of the night as Alabama quickly seized control of the game and wouldn't let go. It took just three plays for the Tide to strike back and tie the game at 7-7. A quick three and out for the Rebel offense gave the ball back to Tua Tagovailoa and the Bama offense. 
A forced fumble by the Ole Miss defense gave the Rebels the momentum and a chance to regain the lead, but they would squander the chance. This would prove to be the most crucial sequence of the game as Alabama would score on their next three drives, while Ole Miss would turn the ball over twice and go three-and-out. 
All of that happened in the first quarter, and the Rebels came out of the quarter trailing 28-7. There may not be a team out there that can come back from that deficit against the best team in college football, and Ole Miss was no exception to that. After the game, head coach Matt Luke knew that his team missed their chance to hang around in this one. 
"We had an opportunity with the turnover and didn't capitalize on it. For us to have the two early turnovers, bad calls, penalties, it was just not the way we have been playing offensively. It snowballed on us. We had our chances early and let it get away from us," Luke said.
The explosive offense that we've seen from the Rebels was non-existent against the Alabama defense, as they racked up just 248 total yards. Ta'amu and the receivers never found a rhythm, and the running game never found its footing. Ta'amu completed just 7 of 22 passed with 1 TD and 2 INTs. In addition to 3 turnovers, The Rebels would go three-and-out 8 times on Saturday night and picked up just 9 total first downs. 
Unable to sustain drives, the offense left the game in the hands of an Ole Miss defense that has yet to show many signs of life in 2018. 
The forced fumble in the first quarter was an energizing play from the Rebel defense, but after it didn't result in points, the air seemed to be taken out of their sails. Given short fields to defend and being put out on the field after short offensive drives, it's understandable that the defensive unit was worn down quickly. That being said, it's clear that Alabama is playing on a different level, and the Ole Miss defense was simply overmatched. Tagovailoa played less than a half and looked sharp in the process going 11/15 with 2 TDs. 
For the third straight week, the Rebel coaching staff said that they saw an improved defensive effort in the second half, but against Alabama, that's not nearly enough. 

The Rebels have a chance to bounce back next week at home against Kent State.
Quick stats:
Ta'amu: 7/22 133 yards 1 TD, 2 INTs, 1 lost fumble 
RB Scottie Phillips: 12 car. 44 yards
OM Defense: 516 yards
Alabama WR J. Jeudy 3 rec. 136 yards 2 TDs
Louisiana: 10 #16 Mississippi State: 56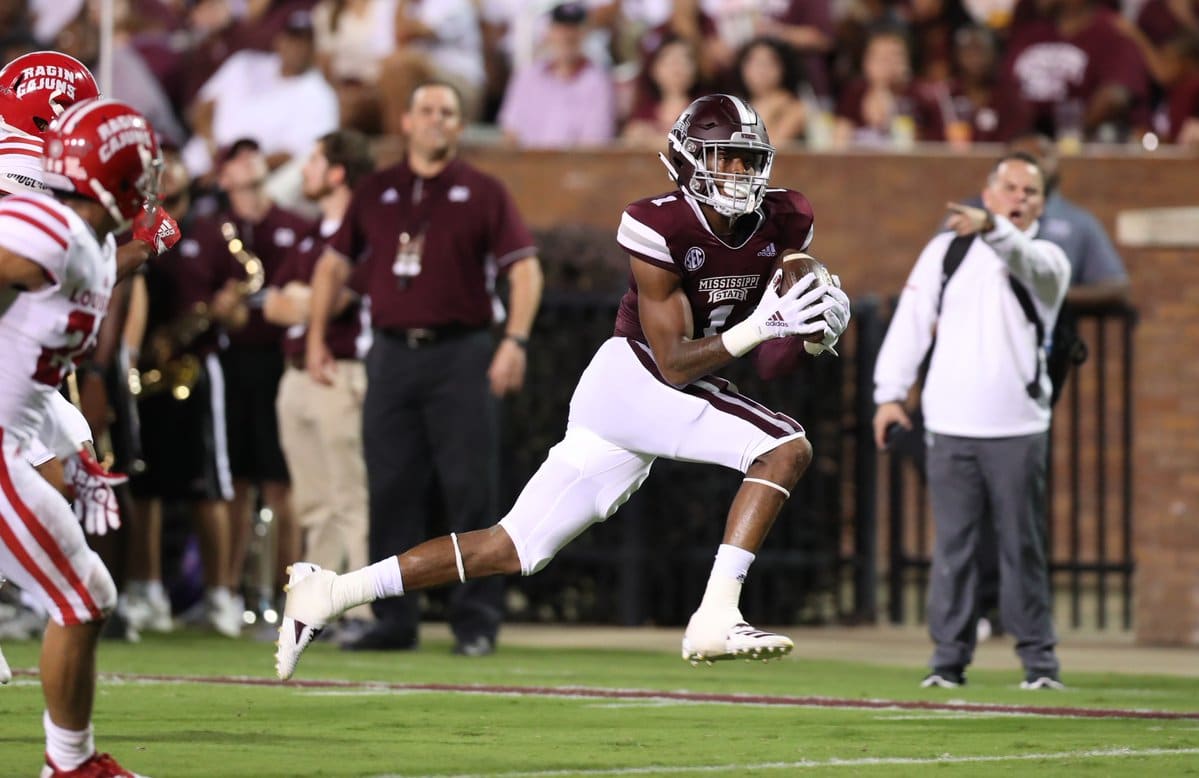 After a somewhat slow start for Mississippi State, they got things rolling by the end of the first quarter against Louisiana and the rout was on. 
An early field goal gave the Ragin Cajuns a 3-0 lead, but two Nick Fitzgerald rushing touchdowns would give the Bulldogs a 14-3 lead by the end of the quarter. After struggling in the air during his first start of 2018, the senior QB settled in and showed the efficiency that Joe Moorhead is looking for from his leader.
"We watched film last week and saw what we could have done better, particularly some of those overthrows," Moorhead said. "I was confident in Nick knocking the rust off from his first start in our system that he was going to improve coming out for game two. Nick took all of the corrections from last week and practiced to correct it. I thought he came out today, as we expected, and took a positive step forward. It was definitely a step in the right direction."
Fitzgerald was MSU's leading rusher with 123 yards and 4 TDs. In the air, he went 14 of 21 for 243 yards and added another 2 scores. 
After RB Kylin Hill had over 200 yards last week, Aeris Williams got the bulk of the carries from the backfield this week and went for over 100 yards. Williams was a 1,000 back a season ago, but had yet to see much of the field until last night. If both Williams and Hill get going in the same game, it would be difficult for any defense to slow them down. 
In all, the MSU offense totaled over 600 yards while showing balance in the process. With 338 on the ground and 276 in the air, Louisiana couldn't slow MSU down. 
Defensively, MSU's Jamal Peters left the game with an injury, but the rest of the unit continued their strong start to the 2018 season. The Bulldogs got through for 8 TFL and 2 sacks, matching their performance from a week ago. While it was another impressive outing, Moorhead wants his guys to know that this is the expectation every week. 
"With the offense, defense and special teams, the message that we emphasized throughout camp and into this season was to expect success. This isn't a glass-half-full program, this is a glass-overflowing program. Every time we step onto the field on offense, we expect it to end in a touchdown. Every time we step on the field defensively, we expect it to be a three-and-out. That's what the expectation level is, and no one rises to low expectations," he said.
The Bulldogs will open SEC play on the road against Kentucky next week.

Quick Stats: 
N. Fitzgerald: 14/21 243 yards 2 TDs, 15 car 123 yards 4 TD
A. Williams: 11 car. 102 yards 1 TD
WR K. Mixon 4 rec. 80 yards 1 TD 
Stay up to date with all of Mississippi's latest news by signing up for our free newsletter here. 
Copyright 2023 SuperTalk Mississippi Media. All rights reserved.