It's hard to believe that it's already week 7 of the college football season. Ole Miss hits the road in search of their first conference win, Southern Miss is back from their bye week with a road matchup, and MSU has hit their bye after a big upset win over Auburn. Check out a preview of this week's games below.
Ole Miss @ Arkansas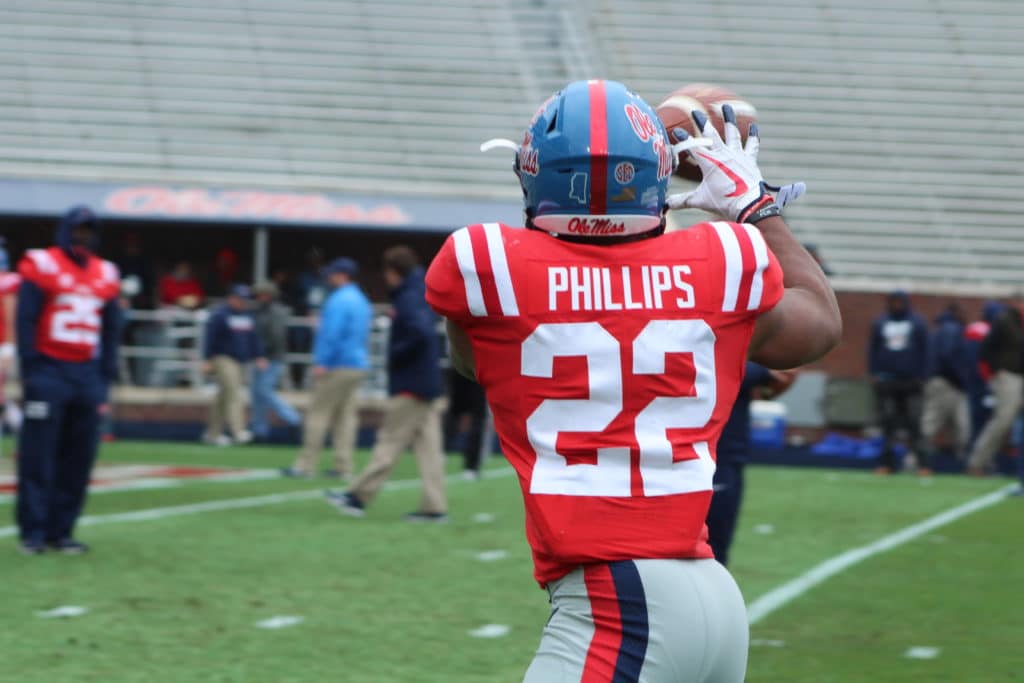 Ole Miss has a chance to pick up their first SEC win of the season against an Arkansas team that currently sits at 1-5, but if recent history tells us anything, this could be an interesting game. 
The Razorbacks have won their last 4 against the Rebels, including a remarkable comeback from 31-7 last year to win 38-37 on a last second FG. A 30-0 blowout loss kicked off the four-year losing streak for the Rebels in the series in 2013, which was followed up by the 4th and 25 debacle and then, a heartbreaking 34-30 loss the following year. 
Typically, past results don't mean much as new players come and go, but for Ole Miss, a win over Arkansas may be as much a mental challenge as it is physical. Head coach Matt Luke is also trying to put recent memories of the series behind him and focus on this week. 
"It has been some different games. I think we've got to focus on this team and this year, but it has been kind of a different series," Luke said.  "They've come out ahead the last few times but it'll be important for us this year to go play good football, to not turn the ball over, to do the little things it takes to win those games. Even though those games are quirky, it still comes down to two or three plays either way. You've got to make sure you handle your business so those plays go your way."
This has been an up and down season so far for the Rebels. While their offense has been explosive at times, that has not translated to conference play. 
Against Louisiana Monroe last week, Ole Miss put up a school record 826 yards of offense and scored on all seven of their first-half possessions. In their first two conference games against Alabama and LSU, the Rebels have totaled 576 yards and just 23 points. 
The Arkansas defense is not on par with the likes of Alabama or LSU, and have given up over 30 points in three of their last 5 games, including last week's 65-31 loss to the Tide. This could be the perfect chance for Jordan Ta'amu and the Rebel offense to break through for a big performance against a conference opponent.
Ta'amu had just three incompletions last week. If he can replicate that efficiency and stay patient while big plays develop, Ole Miss will find their groove. If the Rebels can get out to a lead, look for Scottie Phillips to get a lot of carries and help seal the deal. 
As a product of trailing for most of their games, Arkansas is averaging more passing yards per game this season than rushing yards, which is a departure from years past. The offense did put up 31 points against Alabama last week, albeit against 2nd-teamers in a blowout. The counter to that may be that Alabama's second string players are better than Ole Miss' 1st-team defense.
After splitting time with Cole Kelly early in the season, Ty Storey has become a reliable passer for Chad Morris' Razorbacks, and Ole Miss' banged-up secondary will have to hold up as this game goes on. 
Kick off is set for 6:30 p.m. from Little Rock.
Southern Miss @ North Texas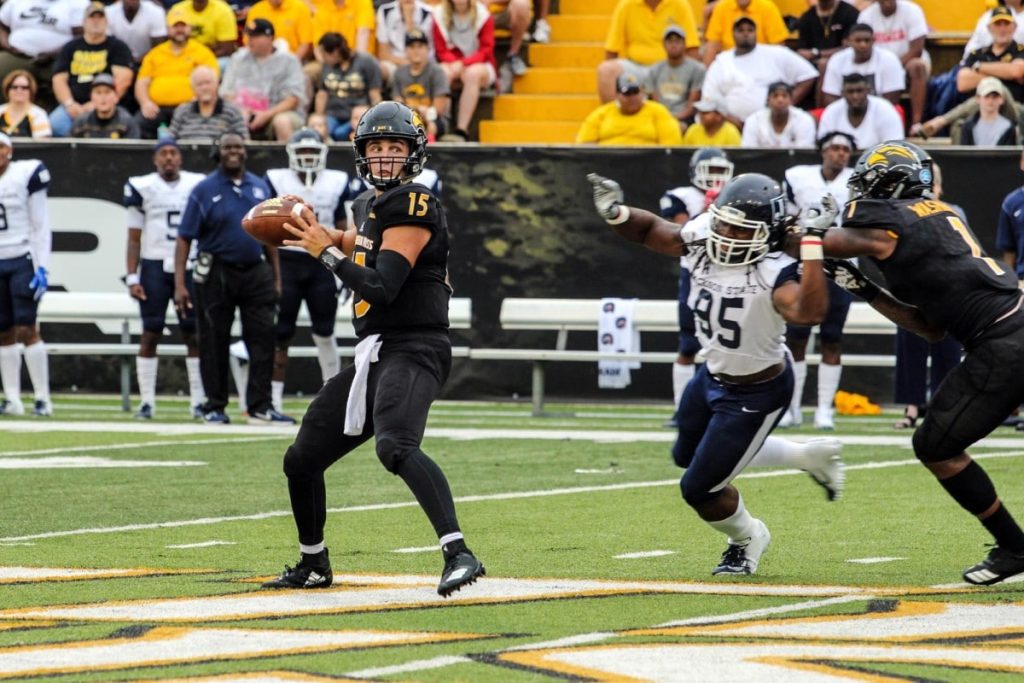 Southern Miss is back off their bye week and following a loss to Auburn in week 5, USM will get back to conference play with a game against North Texas. 
USM will have their hands full as North Texas comes in at 5-1, and they're scoring 41.5 points per game this season. QB Mason Fine has thrown 15 touchdowns to just 1 interception this year, and the offense is avenging nearly 500 yards per game. Fine's favorite target this season has been Rico Bussy Jr., who has 8 TDs. 
USM head coach Jay Hopson knows that it may be cliche, but they have to be prepared to handle all aspects of the North Texas offense. 
"We understand [Mason] is a good football player.  He's a guy you certainly have to know where he is at all times and have to prepare. North Texas is a balanced attack; they can throw it, but they can also run it so you have to do your due diligence and make sure you're solid in every aspect. That's coach talk, but it's true," Hopson said. "He makes plays, he can get out of trouble and make things happen with his feet so we have to be prepared."
For the Golden Eagles, it appears they're rolling with QB Jack Abraham despite the return of Kwadra Griggs from his suspension. Abraham has struggled with turnovers at times this year, so he'll need to cut down on those, especially against a North Texas team that takes care of the football. 
Even with two losses early in the season, Hopson sees improvement among his team and knows this is a chance to get a big conference win.
"We're getting better. We're that football team that's just going to get better and better and better. I said that earlier in the year with a new quarterback, young receivers and young running backs. We're seeing it midseason. We're a football team that we have to get better and better. I like this football team. We're talented and we haven't even come close to playing our best football yet."
Kick off is set for 1:00 p.m. 
Stay up to date with all of Mississippi's latest news by signing up for our free newsletter here. 
Copyright 2023 SuperTalk Mississippi Media. All rights reserved.