Whether you want to call it National Signing Day or just the beginning of the early signing period in college football, yesterday was a busy day in Mississippi and across the country.
Ole Miss, Mississippi State and Southern Miss inked a majority of their 2019 recruiting classes with some room left to maneuver before the final signing day in February. Below, you'll get a look at the three classes and read what the coaches had to say about some of their new recruits. 
Mississippi State – National Rank: 19 SEC Rank: 8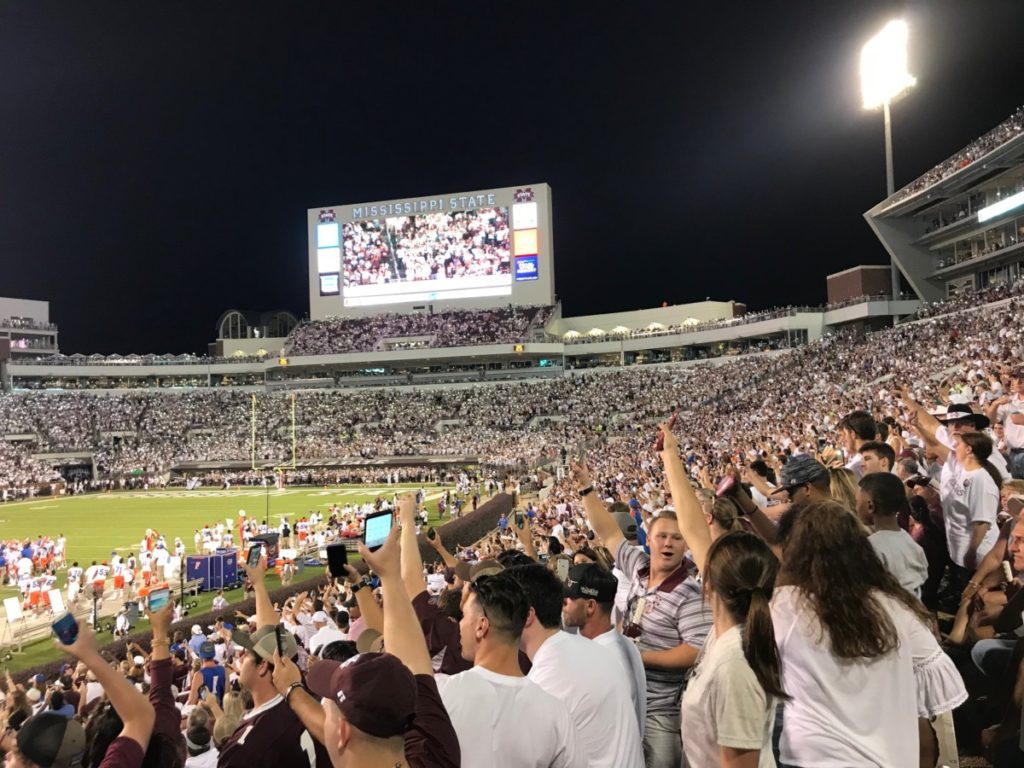 With just 14 signees, Mississippi State was able to have a productive day and filled several needs. This was head coach Joe Moorhead's first full recruiting cycle, giving him a chance to bring players in that truly fit his system. The best way to do that is by bringing in a talented QB, and they did that by getting 4-star QB Garrett Shrader from North Carolina.
Moorhead said that Shrader has been on his radar for a long time due to his ability to do it all at the most important position on the field.
"I've been recruiting Garrett since he was a sophomore in high school, so feels like a long time. When you look at our offense and what we need from that position, a guy that can beat you with his arms, his legs and his brain – I think Garrett checks off all those boxes," Moorhead said. "Two-time state champion, I believe they've lost one or two games in the last three years. A three-year starter, over 60 percent completions. I'm really impressed with his touchdown-interception ratio."
With the loss of sack leader Montez Sweat and Jeffrey Simmons possibly headed to the NFL, MSU needed to find their next dominant pass rusher. They may have found one in De'Monte Russell, a 4-star DE out of Jackson.
In the secondary, Jarrian Jones, a 4-star DB from NW Rankin, will add versatility. Jones played both ways in the recent MS/AL All-Star game and showed what kind of player he can be while shutting down Auburn commit WR George Pickens and coming up with big plays on offense.
"Jarrian (Jones) is going to start out at corner, but I think he can play safety. He can play wideout," Moorhead said. "He can do a bunch of things. He could probably take my job if he wanted to. He's got that kind of charisma. People gravitate towards him. He's intelligent. He's well spoken. You watched the MS-AL game or watched any part of his season, in my opinion, he could be an All-SEC defensive back or an All-SEC receiver."
In February, Moorhead said they'll look to add depth at a few positions, but it will all depend on the numbers when it comes to what positions they'll focus on.
Quinton Torbor – WR – 3 Star – Destrehan, LA – 6-2/180 lbs.
J.P. Purvis – DB – 3 Star – Pelahatchie, MS – 6-2/195 lbs.
Jarrian Jones – DB – 4 Star – Brandon, MS – 6-1/185 lbs.
Jack Harris – DE – 3 Star – Sumrall, MS – 6-2/230 lbs.
Garrett Shrader – QB – 4 Star – Charlotte, NC – 6-4/215 lbs.
Nick Pendley – OL – 3 Star – Canton, GA – 6-5/290 lbs.
King Ani Izuchukwu – DE – 4 Star – Hendersonville, TN – 6-4/23- lbs.
Lee Witherspoon – RB – 3 Star – Stevenson, AL – 5-11/180
LaQuinston Sharp – OL – 3 Star – Columbus, MS (EMCC transfer) 6-3/305 lbs.
Fred Peters – DB – 3 Star – Columbia, MS (Jones County CC transfer) 5-10/200 lbs.
Charles Cross – OL – 4 Star – Luarel, MS – 6-5/270 lbs.
Brevyn Jones – OL – 3 Star – Birmingham, AL – 6-4/260 lbs.
Kyziah Pruitt – WR – 3 Star – Macon, MS – 5-11 185 lbs.
De'Monte Russell – DE – 4 Star – Jackson, MS – 6-4/215 lbs.
Ole Miss – National Rank: 23 SEC Rank: 11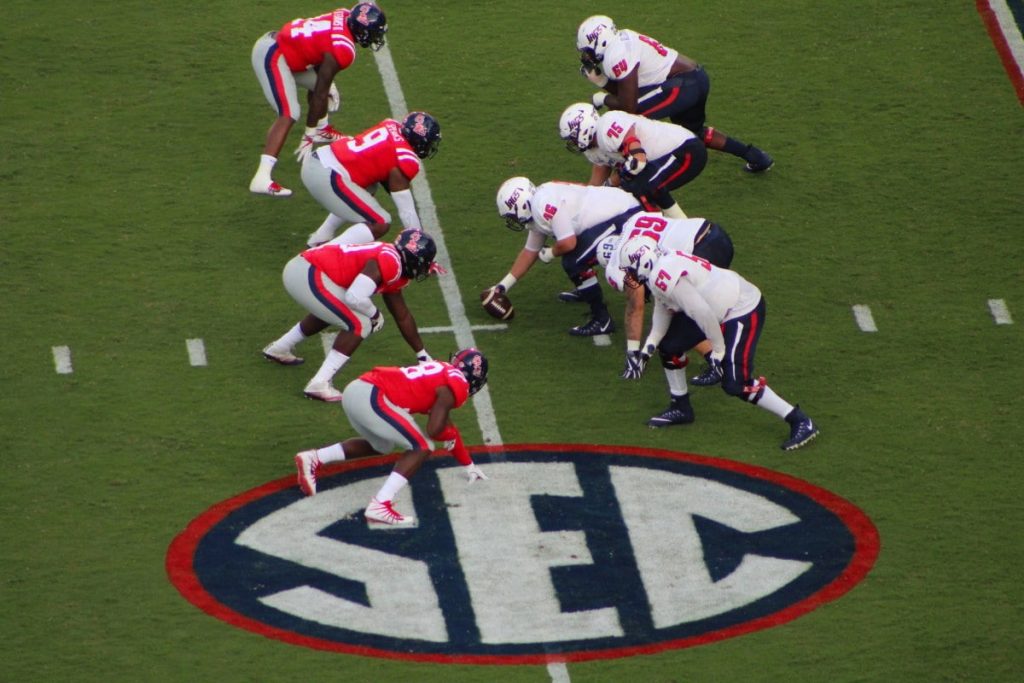 The Rebels brought in the most recruits of the 3 Mississippi schools with 25 on the day. Now that their NCAA sanctions are behind them, the Rebels need to add talent and depth to a roster that is a far cry from where they were just a few years ago. 
The biggest improvements need to be made on the defensive side of the ball, where the Rebels ranked near the bottom in 2018. While injuries piled up during the season, the unit wasn't able to perform with any consistency. 10 of the signed commits will suit up for the Rebel defense, with the highest rated recruit being 4 Star DE Sam Williams, one of 3 JUCO transfers on defense. 
During his post-signing day press conference, head coach Matt Luke said that he hopes to see the JUCO transfers step in and make an immediate impact. 
"You say the junior college guys for sure because that's why you sign them, so they can come in and help immediately, Luke said. "Jamar (Richardson) and Jonathon (Haynes) from Jones, I think they can come in and make an immediate impact. Obviously, Sam (Williams) being a really, really good pass rusher, I think those guys can come in and help us immediately."
The Rebels did miss out on Horn Lake ILB Nakobe Dean, the #1 recruit in the country at his position, who announced he'll be headed to UGA. 
On offense, the Rebels are losing LT Greg Little, QB Jordan Ta'amu and WRs A.J. Brown, D.K. Metcalf and DeMarkus Lodge. No one can realistically step in and replace their production, but the addition of 7 linemen will build depth, and the signing of Dannis Jackson, a 4-star WR, will help. 
With a few spots remaining in the class, Luke said that they'll look to add a few more defensive lineman, a linebacker, a WR and a running back in February. 
"That's the good thing about this early signing period, you have now you can focus in, lock in, and go get those guys. I think we'll have a couple of guys that are committed that will sign in February, but you can also narrow your focus and go after your needs, which is good," Luke said.
11 players will enroll early and get to campus before spring practice rolls around. 
Reece McIntyre – OL – 3 Star – Buford, GA – 3-5/300 lbs.
Jeremy James – OL – 3 Star – Cumming, GA – 6-5/315 lbs.
Carter Colquitt – OL – 3 Star – Buford, GA – 6-5/300 lbs.
A.J. Finley – DB – 3 Star – Mobile, AL – 6-2/195 lbs.
Jalen Jordan – DB – 3 Star – Lake Cormorant, MS – 5-10/185 lbs.
Kinkead Dent – QB – 3 Star – Jackson, MS – 6-5/205 lbs.
Jordan Jernigan – WR – 3 Star – Tupelo, MS – 6-1/193
Bryce Ramsey – OL – 3 Star – Gulfport, MS – 6-1/335 lbs.
Jamar Richardson – DB – 3 Star – Aliceville, AL (Jones County JC transfer) – 6-0/185
Caleb Warren – OL – 3 Star – Nanih Waiya, MS – 6-4/305
Nick Broeker – OL – 3 Star – Springfield, IL – 6-6/290 lbs.
Johnathan Haynes – DB – 3 Star – Bendit, MS (Jones County JC transfer) 6-0/205 lbs.
Eric Jeffries – LB – 3 Star – Oxford, MS – 6-3/230 lbs.
Jadon Jackson – WR – 3 Star – Bentonville, AR – 6-1/180 lbs.
Sam Williams – DL – 4 Star – Montgomery, AL (NE Mississippi CC transfer) – 6-4/250 lbs.
Darius Thomas – OL – 4 Star – Jonesboro, AR 6-6/340 lbs.
Jay Stanley – DB – 3 Star – Brandon, MS – 6-2/195 lbs.
Ashanti Cistrunk – OLB – 3 Star – Louisville, MS – 6-2/205
Dennis Jackson – WR – 4 Star – Jackson, MS – 6-1 185 lbs.
Patrick Lucas Jr. – DL – 3 Star – Wetumpka, AL – 6-3/290 lbs.
Deantre Prince – ATH – 3 Star – Charleston, MS – 6-1/170
Tavario Standifer – LB – 3 Star – Tupelo, MS – 6-2/210 lbs.
Grant Tisdale – QB – 3 Star – Allen, TX – 6-1/205 lbs.
Dontario Drummond – WR – 3 Star – Laurel, MS (EMCC transfer) – 6-2/200 lbs.
Jarod "Snoop" Conner – RB – 3 Star – Hattiesburg, MS – 5-10/210 lbs.
Southern Miss – National Rank: 67 C-USA Rank: 2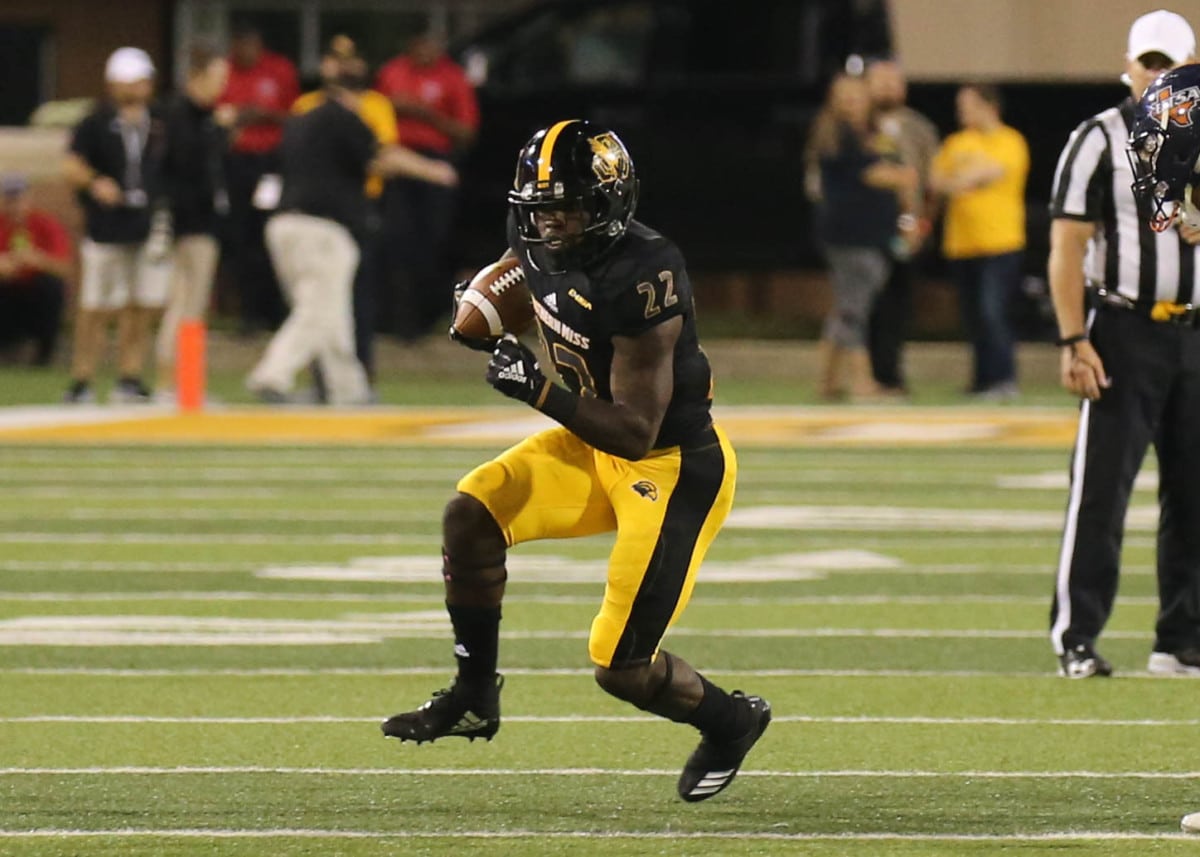 The Golden Eagles inked 19 players in their 2019 class as they try to retool after missing out on a bowl game in 2018. 
USM focused on the offense in this class with 13 of the 19 players on that side of the ball, including 7 offensive linemen. Also, USM signed three players listed as "athletes" instead of a specific position, including 2 players that were dynamic QBs in Mississippi last year. 
TQ Newsome tossed 19 TDs for Gulfport last season and rushed for 14 more while accounting for nearly 3,000 yards of total offense. Antavious Willis was 3rd in the total TDs in the state last year with 35 as the QB for Velma Jackson. It will be interesting to see how these two are used in the USM offense moving forward. 
USM's defensive recruits are all in the 2-star range, so look for them to add some more players on that side of the ball in February.