U.S. Senator Bernie Sanders joined Jackson Mayor Chokwe Antar Lumumba last night to commemorate the 50th anniversary of the assassiation of Dr. Martin Luther King Jr. The meeting was titled "Examining Economic Justice 50 Years Later".
The emcee for the evening was Sierra Mannie, Mayor's Millennial Round Table Member. The Jackson Police Department and JPD Honor Guard did a presentation of colors and ceremonial bell ringing commemorating the 50th anniversary of the assassination of Dr. Martin Luther King. Jr. Council President Charles H. Tillman gave the welcome speech, and MADDRAMA performed the Introduction of Optimistic Video. Akil Bakari and Arekia Bennett were the two moderators in the discussion with Lumumba and Sanders.
Senator Sanders paid tribute to Dr. King citing his accomplishments in the civil rights movement along with tearing down the walls of segregation…
[CLIP]
He also spoke to the people in attendance at the event and many said it felt more like a rally to motivate people to take action over social injustices…
During Senator Sanders' time speaking at the event, he spoke on many economic issues, as well as national spending…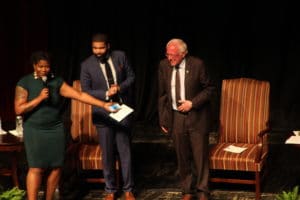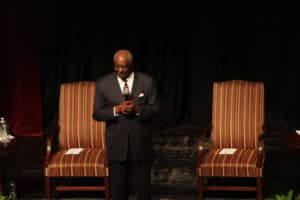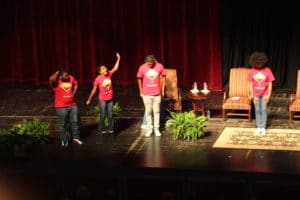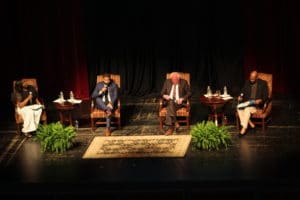 Stay up to date with all of Mississippi's latest news by signing up for our free newsletter here. 
Copyright 2023 SuperTalk Mississippi Media. All rights reserved.