Two Coast Mayors led a trade mission to Colombia. Biloxi Mayor Andrew "FoFo" Gilich and Gulfport Mayor Billy Hewes were in Rionegro and Medellin Colombia earlier this week in hopes of persuading a major floral exporter to send his products to the U.S. using the Gulfport-Biloxi International Airport.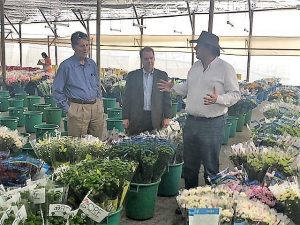 While in Colombia, the mayors' group met with Santiago Cock-Rada, president of Carmel Flowers, and visited his extensive farm operation in Rionegro. Cock-Rada currently is the leading floral importer to the United States, sending his products northward through Miami International Airport. The Coast may soon have an agreement with the company to have fresh-cut flowers flown to the Coast and then distributed throughout the country.
The mayors hosted a visit from Cock-Rada and Colombian officials earlier this year, sharing with them of the benefits of importing flowers into Gulfport through Gateway America LLC. Gateway offers irradiation treatment at the Coast airport for imported goods.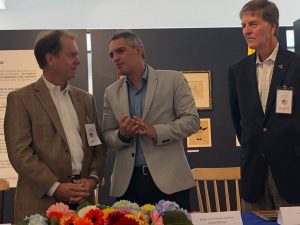 Harrison County Development Commission Executive Director Bill Lavers, Gateway America President Frank Benso, and other Coast leaders joined the mayors on the trip to the Antioquia province of Colombia. They met with local government and business leaders to discuss various trade opportunities.
During their time there, Gilich and Hewes signed a Memorandum of Understanding with Rionegro Mayor Andrew Rendon that states the parties' intent to continue developing trade opportunities in business, education, culture, and tourism.
Stay up to date with all of Mississippi's latest news by signing up for our free newsletter here. 
Copyright 2023 SuperTalk Mississippi Media. All rights reserved.