U.S. Department of the Interior (DOI) Secretary David Bernhardt announced that the department will disburse nearly $215 million in FY 2018 energy revenues to the four Gulf oil and gas producing states – Alabama, Louisiana, Mississippi and Texas, and their coastal political subdivisions (CPS) – an increase of 14.3 percent over the prior year.
$31.7 million of those funds will be delivered to Mississippi, and according to the DOI, they'll be used to support coastal conservation and restoration projects, hurricane protection programs, and activities to implement marine, coastal, or conservation management plans.
Governor Bryant said that the funds will assist the Mississippi Gulf Coast and support the state's 'blue economy'. 
"These funds will continue our efforts of years past to protect and enhance our beautiful Mississippi Gulf Coast," Governor Bryant said. "This latest disbursement of revenue generated by offshore energy exploration, as part of the Gulf of Mexico Energy Security Act, will initiate projects that continue to grow our blue economy. I appreciate our Mississippi congressional delegation for their hard work in securing this funding."
Two members of the Mississippi delegation in D.C. also praised the awarding of these funds to the state. 
"Mississippi plays a critical role in meeting our nation's energy needs," Senator Roger Wicker said. "This funding will ensure that the Gulf of Mexico's energy revenue will be reinvested in our communities through conservation and restoration programs, enhancing our state's natural resources."
"The revenue generated from the oil and gas leases throughout the Gulf of Mexico play an extremely important role in protecting our Mississippi coastline," Congressman Steven Palazzo said. "I am glad to know that the legislation we worked to pass last Congress is already at work and ensuring that states receive higher portions of revenue from these leases. I am grateful for the Department's efforts to see these GOMESA funds reach our state and fuel Mississippi's blue economy."
This represents the second disbursement under Phase II of the Gulf of Mexico Energy Security Act of 2006 (GOMESA).
A breakdown of the funds can be seen below.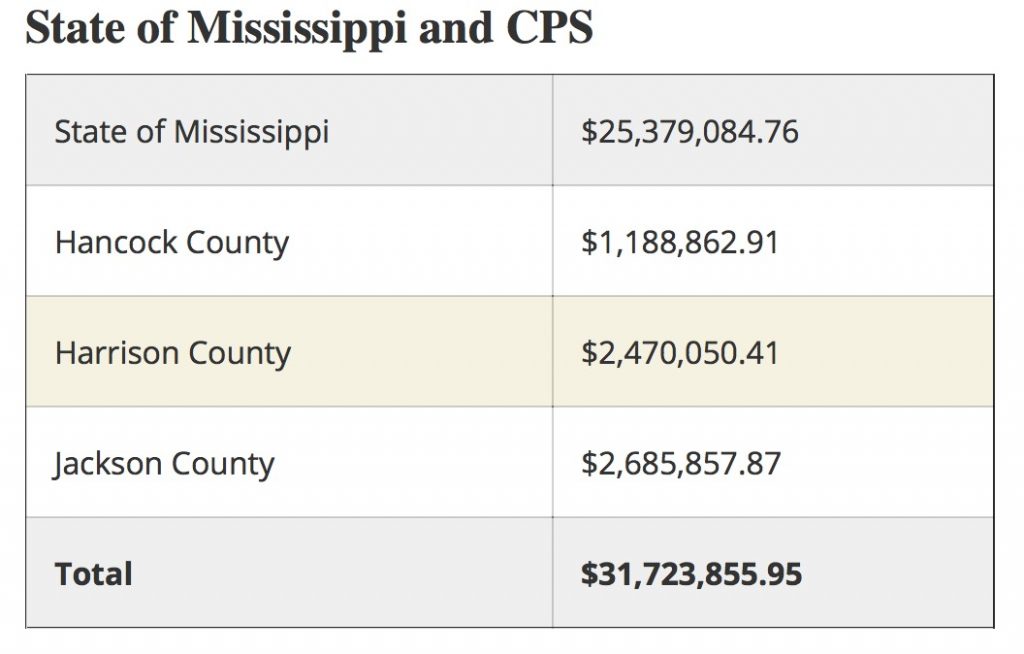 Stay up to date with all of Mississippi's latest news by signing up for our free newsletter here. 
Copyright 2023 SuperTalk Mississippi Media. All rights reserved.