Famous musician Steve Azar's seventh annual Delta Soul Celebrity Golf and Charity Event will take place June 7-9 in downtown Greenville, and all proceeds will go to the Steve Azar St. Cecilia Foundation.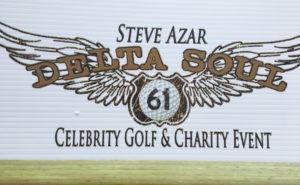 It is the first time that the event will be held in downtown Greenville, and many are ecstatic.
"We are thrilled about taking this year's event to downtown Greenville," SASCF co-founder Gwen Azar said. "It is exciting that last year we had participants from 22 states travel to our community to take part in our Delta Soul event, and we know this year will be even bigger!"
Celebrities to attend this year's golf tournament include: NHL legend Grant Fuhr, actor Richard Burgi, MLB great Reggie Smith, supermodel Kim Alexis, actor/comedian Gary Valentine, The Voice season 5 star Preston Pohl, The Voice inaugural season winner Javier Colon, NFL legend and analyst Sterling Sharpe, actor Chris Mulkey, and many more.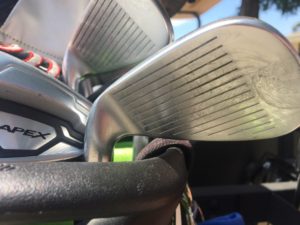 The golf tournament is definitely the premier event of the weekend, but according to Steve Azar, the Music & Culture Ambassador of Mississippi and SASCF co-founder, it is not the point of the fun-filled weekend.
"There is nothing like bringing our celebrity friends and sponsors together from all over the nation and showing them what Greenville and the Delta is really about–great food and drink, incredible music and of course, our people coming together to raise money to invest back into this community we all call 'home,'" Azar said.
Since the founding of SASCF, nearly $700,000 has been raised and donated to various organizations such as the Boys and Girls Club of Washington County, Camp Looking Glass, Delta Center Stage, Delta Children's Museum, Education Foundation of Greenville, Greenville Arts Council, and many more.
"We support programs and schools, scholarships, anything that has to do with nurturing the arts and kids down here," Azar said. "It's a blessing to get to give back to the place that gave me a backdrop to write songs about."
Besides the tournament, different events such as a variety of small bar concerts and jam sessions, a live auction, a catfish fry, and much more will be available for all to enjoy.
For the full schedule of the Delta Soul Celebrity Golf and Charity Event, check below. 
Stay up to date with all of Mississippi's latest news by signing up for our free newsletter here. 
Copyright 2023 SuperTalk Mississippi Media. All rights reserved.