The biggest saints game of the year, Christmas Eve in the Superdome and one couple had box seats all because of a stolen purse. The theft occurred on December 17th of 2017 between midnight and 1:00 a.m. A police report was filed with the Biloxi Police Department when the purse was stolen that contained the two NFL tickets.
The couple that used the tickets had their picture taken in the box and the Biloxi Police Department says that they have identified the couple.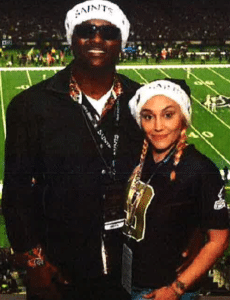 "We have identified the people and they are cooperating with the investigation," said Chris Deback with the Biloxi PD.
Deback added that he could not comment on the details of the investigation at this time or release the names of those who have been identified as the investigation is still ongoing.